SMALLTOWN MISS
Alexandra Pärn, fiction, Estonia, 18'20"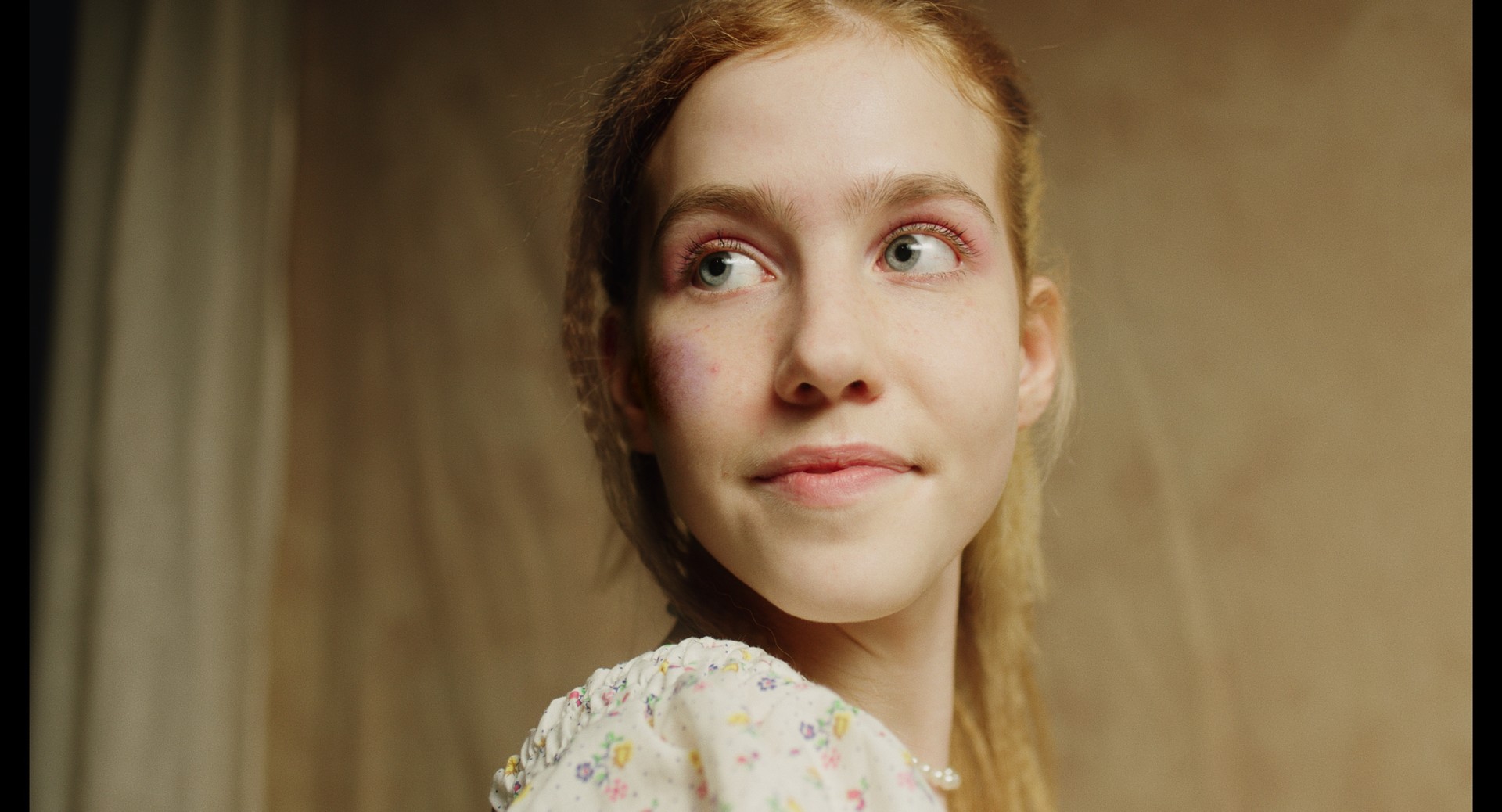 Miina has grown up in a safe home environment. That can't be said about her best friend, Liidia. Besides having a beautiful friendship and doing normal teenage things in the Soviet smalltown, there is some darkness to be faced. Everything begins to change when Liidia becomes influenced with a new arrival to town, a woman portraying what she aspires to be. A new, better and more confident version of herself, so that she could find a way out of her unsafe environment.
---
BURIAL
Jerzy Czachowski, fiction, Poland, 14'24"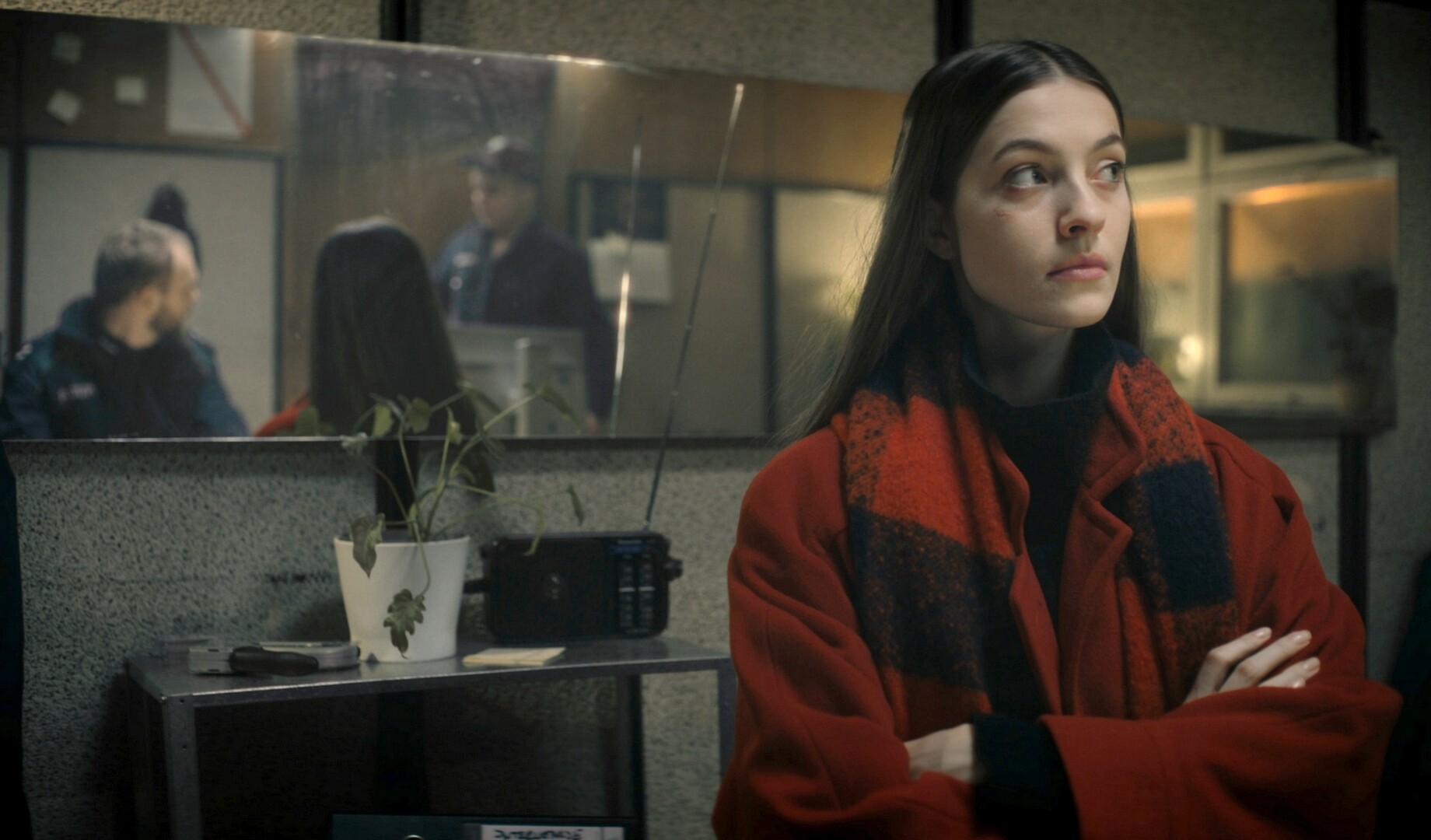 Poland today – after the publication of the near total abortion ban regulations. A man and a woman bury a chest on the random field. Meanwhile, the owner of the plot calls the police. The couple is being accused of commiting a crime. As it turns out the chest hides a different secret than the police and the plot's owner suspected. Will the painful confrontation with the emotions and the loss, in addition to the life-changing news be the end or the beginning of a new relationship between the couple?
---
THE PARADE
Michail Galanopoulos, fiction, Switzerland, 23'44"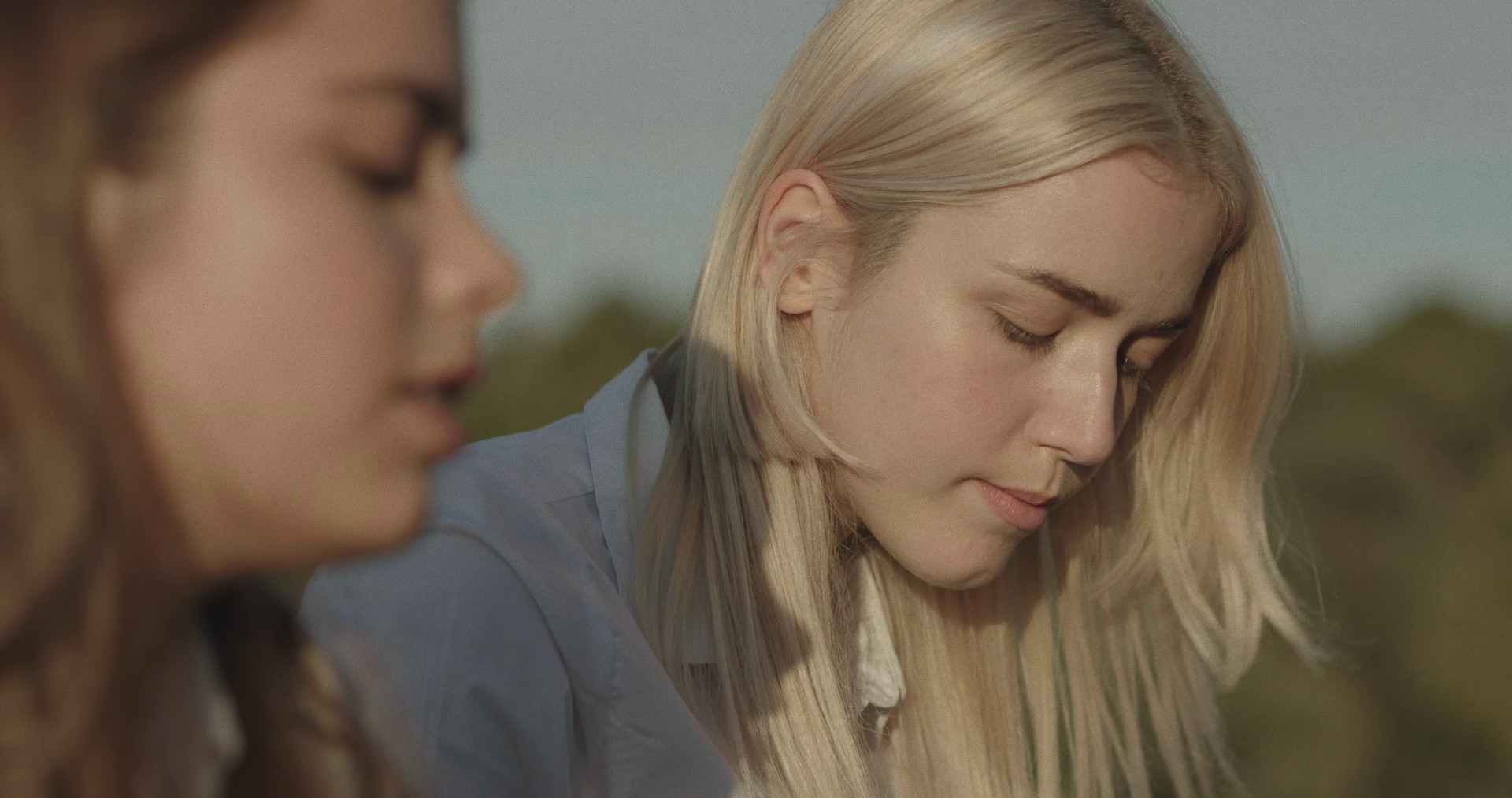 The adventures of a group of high school students in Athens, Greece, during the day of the national military parade.
---
MARIE
Anna Maconi, fiction, Belgium, 20′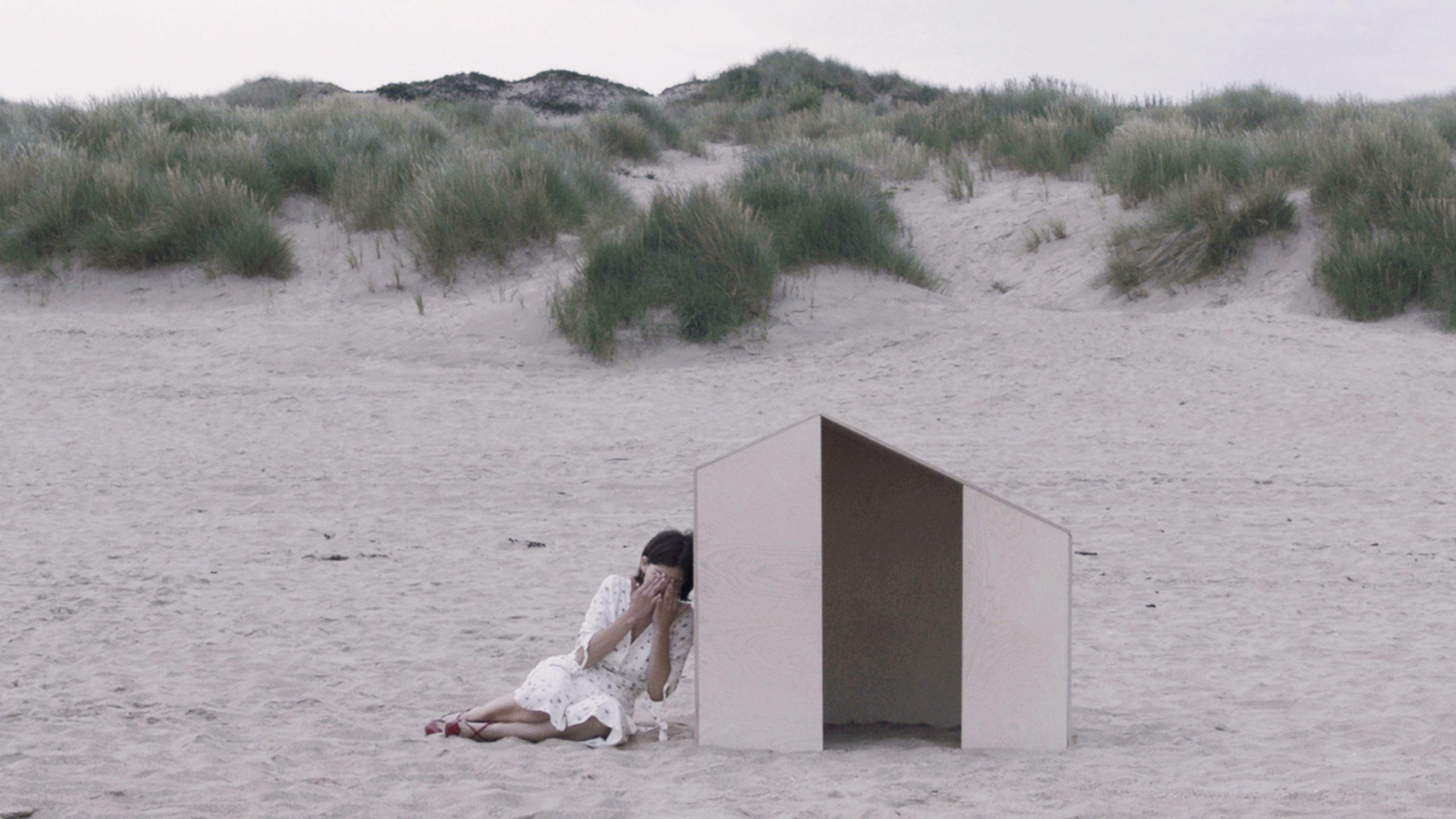 Marie is a young woman who lives in Brussels. One evening, a traumatic episode from the past comes back to her memory. Marie will try to fight it through her dreams and the power of her imagination.
---
SI MAI NO ENS HAGUÉSSIM SEPARAT
Marc Esquirol Cano, fiction, Spain, 14′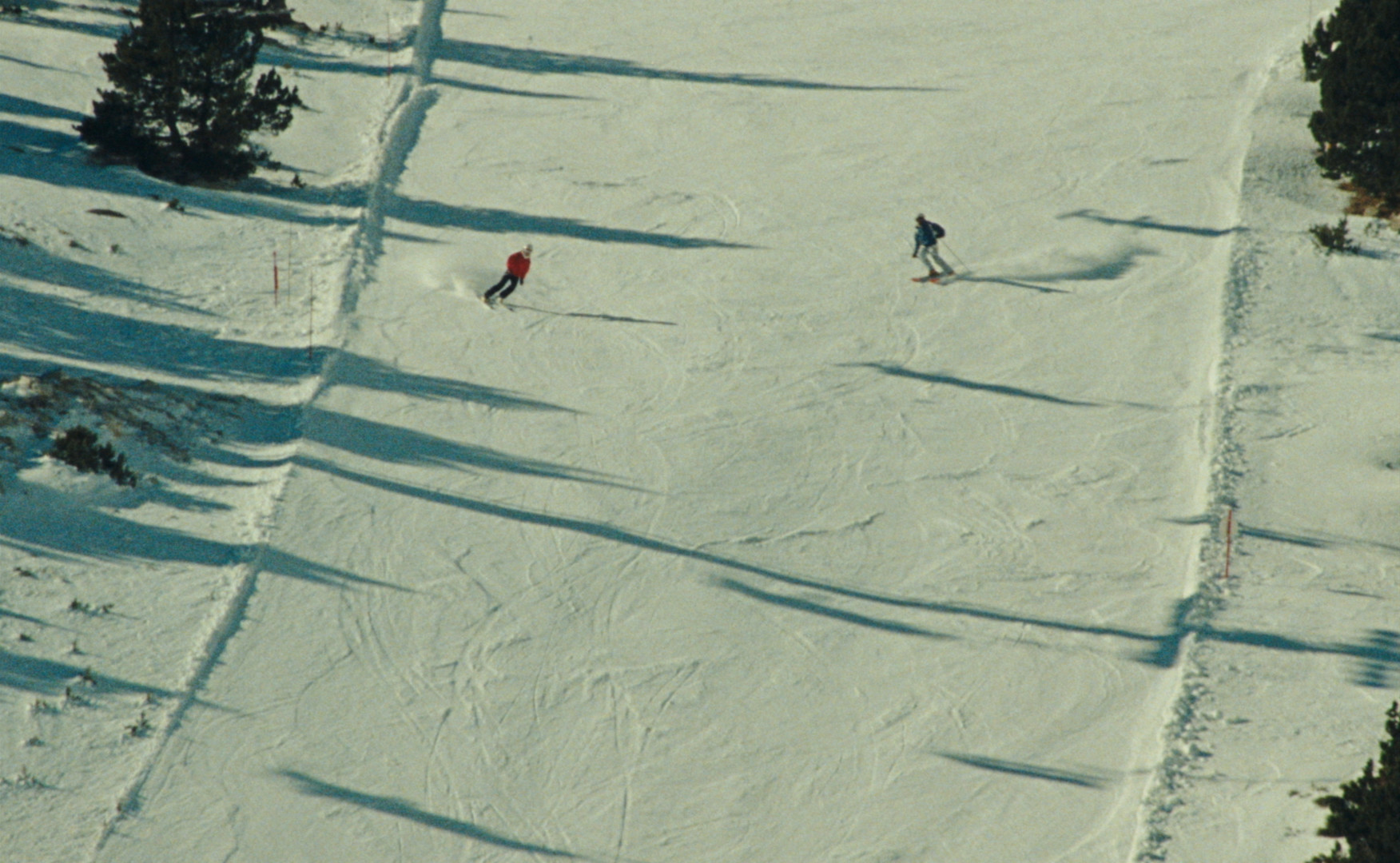 Manel and Judit travel to the snow after leaving it a few months ago.
---
SOMETHING ABOUT WINTER
Žiga Ciber, fiction, Slovenia, 11'17"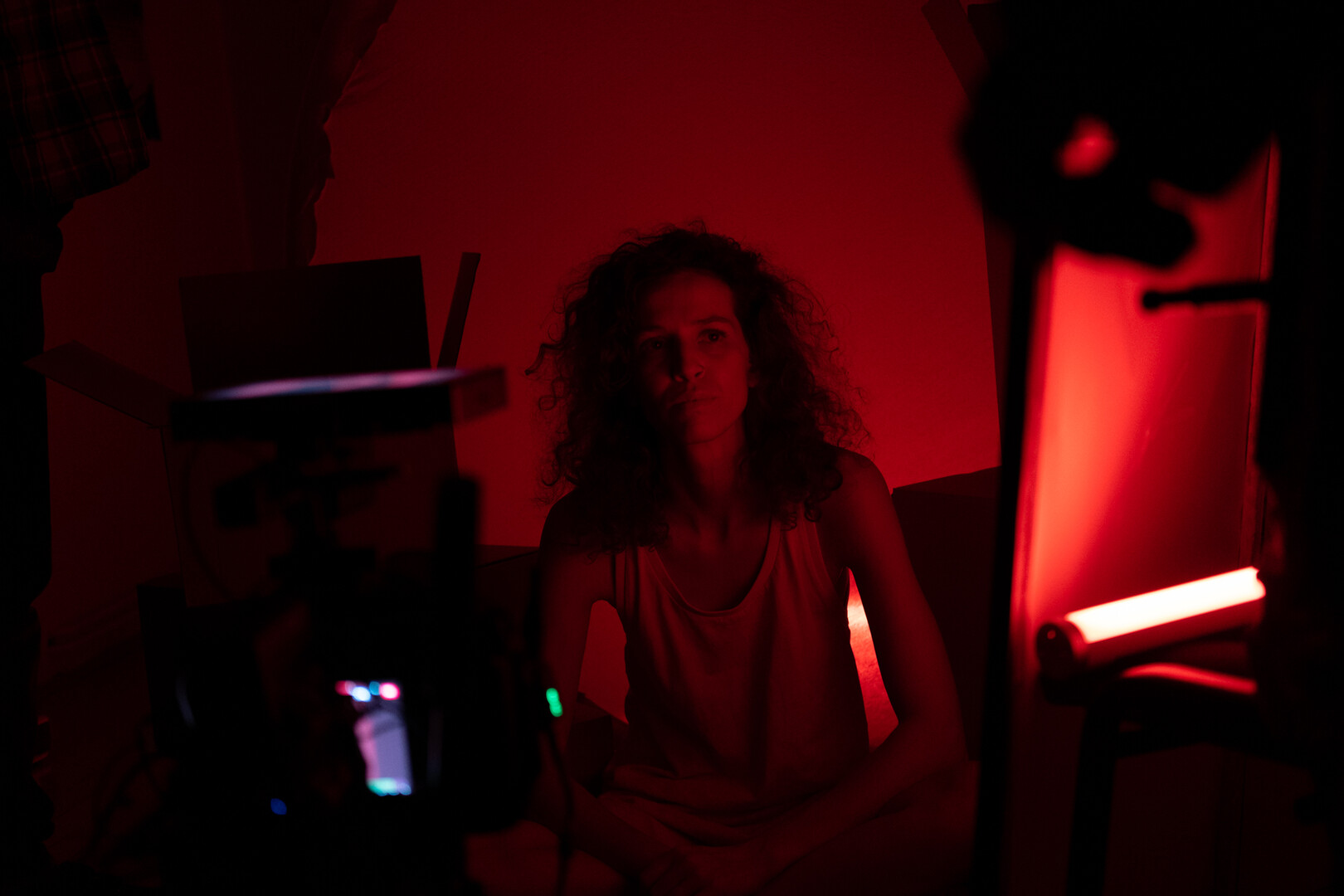 At the beginning of spring, the girl Zima (Winter) has to leave her current apartment and find a new home at the landlord's (Slavic pagan creature Kurent, who chases away winter) request. As spring approaches, Zima (Winter) clings more and more to the past before its inevitable end…
---
UGA – BIEDEIGAIS B
Ruslan Fradkin, music video, Latvia, 5'18"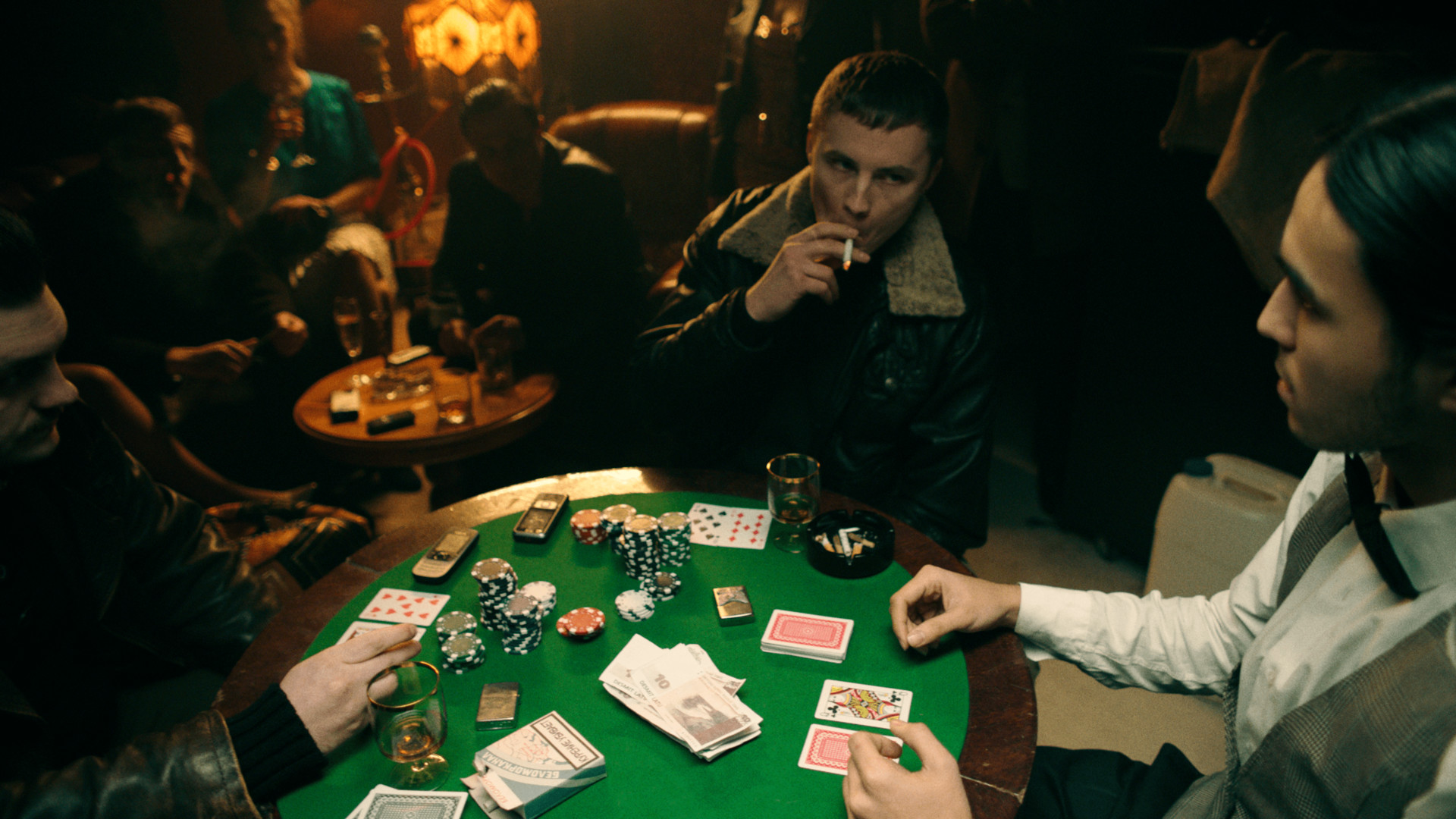 A young police cadet is sent on a dangerous undercover mission. She needs to join the criminal gang and get irrefutable evidence to send them in jail. But sometimes love makes its own adjustments.
---
RUCHEY (THE BROOK)
Sabina Mashkova, Katya Kuler, music video, Russia, 3'11"
No-budget music video for electronic musician Soft Blade, shot in outskirts of Moscow. It tells a story of searching and longing for a long-lost friend, followed by the hollows of the past.
---
PULSE
Arnis Aleinikovas, experimental, theatre, Czech Republic, 30′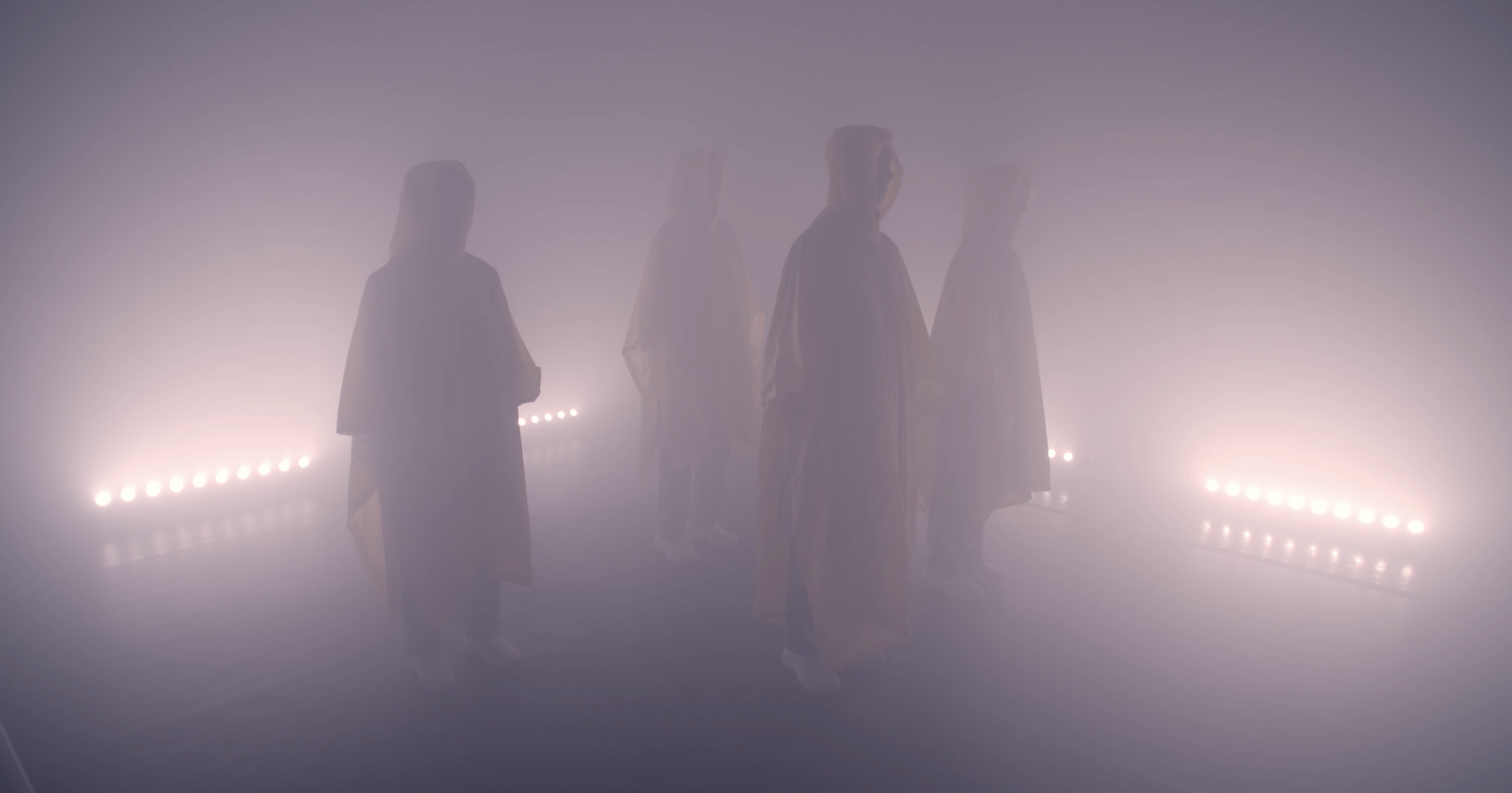 Performative film "PULSE" is an interdisciplinary, partly documentary, experimental film, created in 2021 in Prague.  Its' structure is based in movement sequence, which is overlapping with the new media elements and texts. PULSE' starting point is men and women sexual assault, but instead of focusing on trauma – this film in a performative way is talking about the importance of touch, trust and belonging. In a caring manner it proposes to take a journey on an individual healing process for your future self.
---
REMEMBER2.HUMAN
Durim Klaiqi, experimental, Kosovo, 5'59"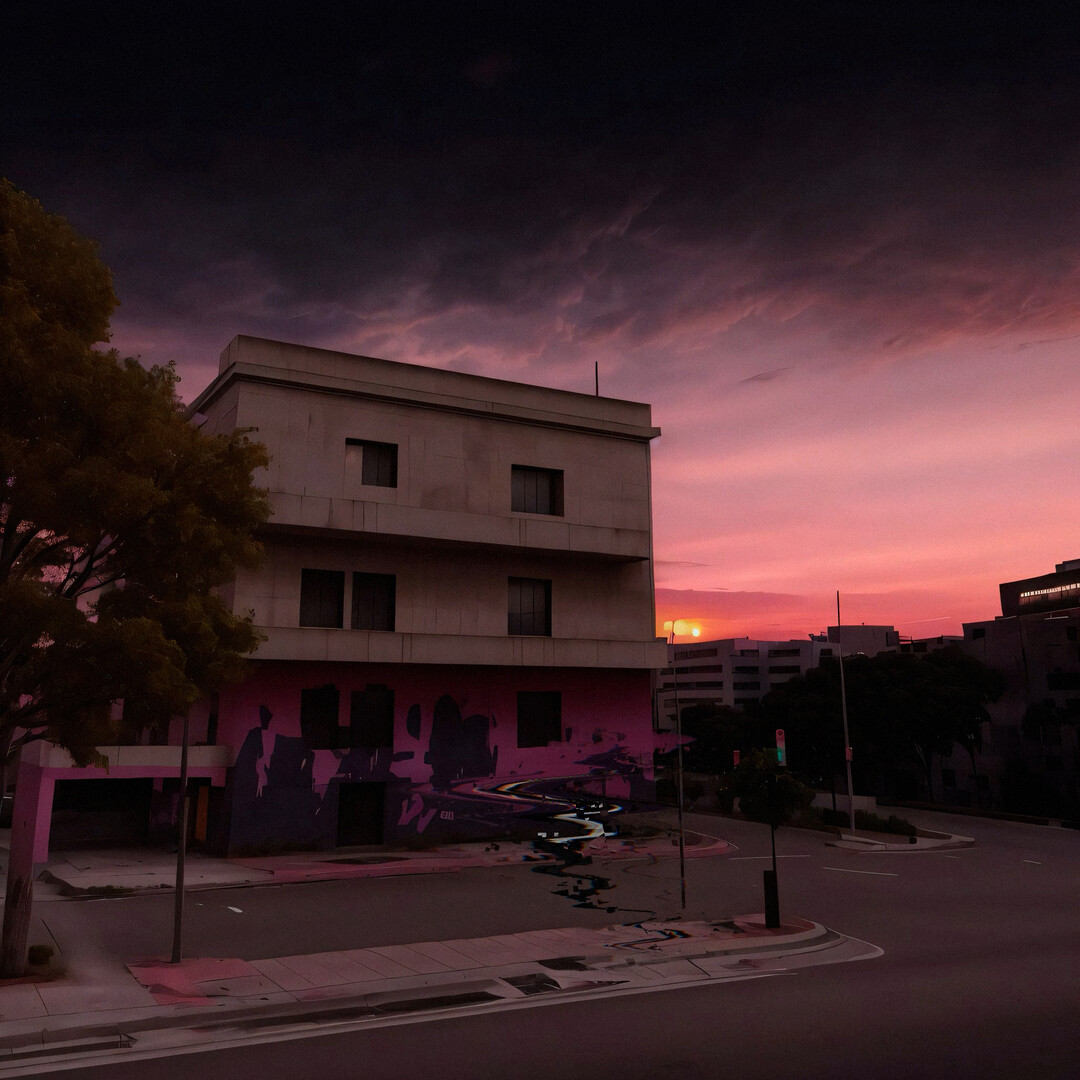 In an indeterminate future, forbidden memories challenge "The Collective Memory" – a database containing all human memories. But which are the memories that are challenging? An experimental cinematic search between past, present and future, fiction, and fact, Prishtina and Tirana. The future, a glitch.
---
RECALL
Erik Jasaň, experimental, music video, Slovakia, 5′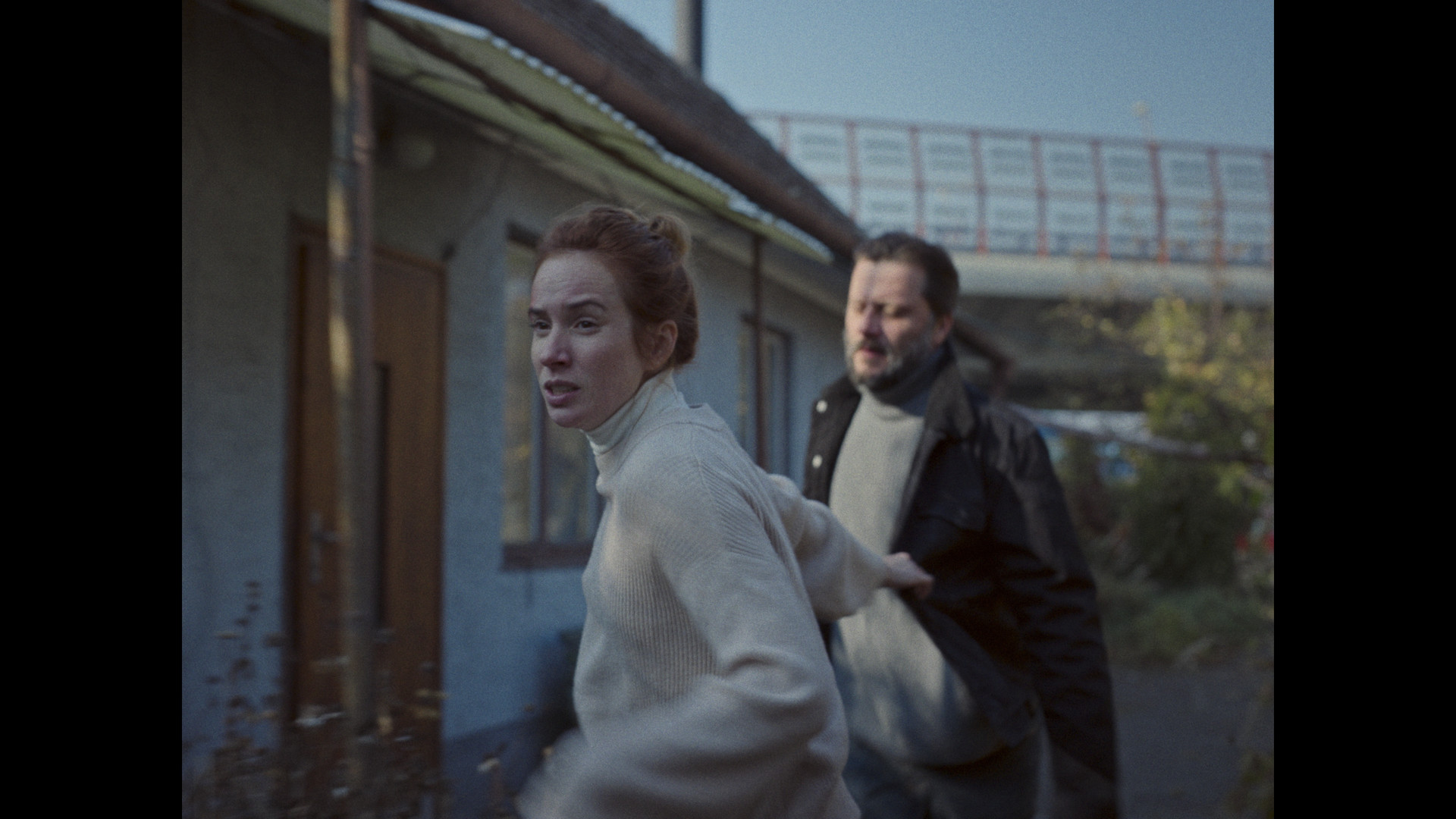 An oppressed woman, living in a poor village in eastern Slovakia, where alcohol is cheaper than regular food, tries to find her son after he runs away from home. If she decides to resist her husband, she may never find her son. Can such a woman stand up to her husband?
---
RETREAT
Tina Šulc Resnik, video art, experimental b&w screen, Slovenia, 1′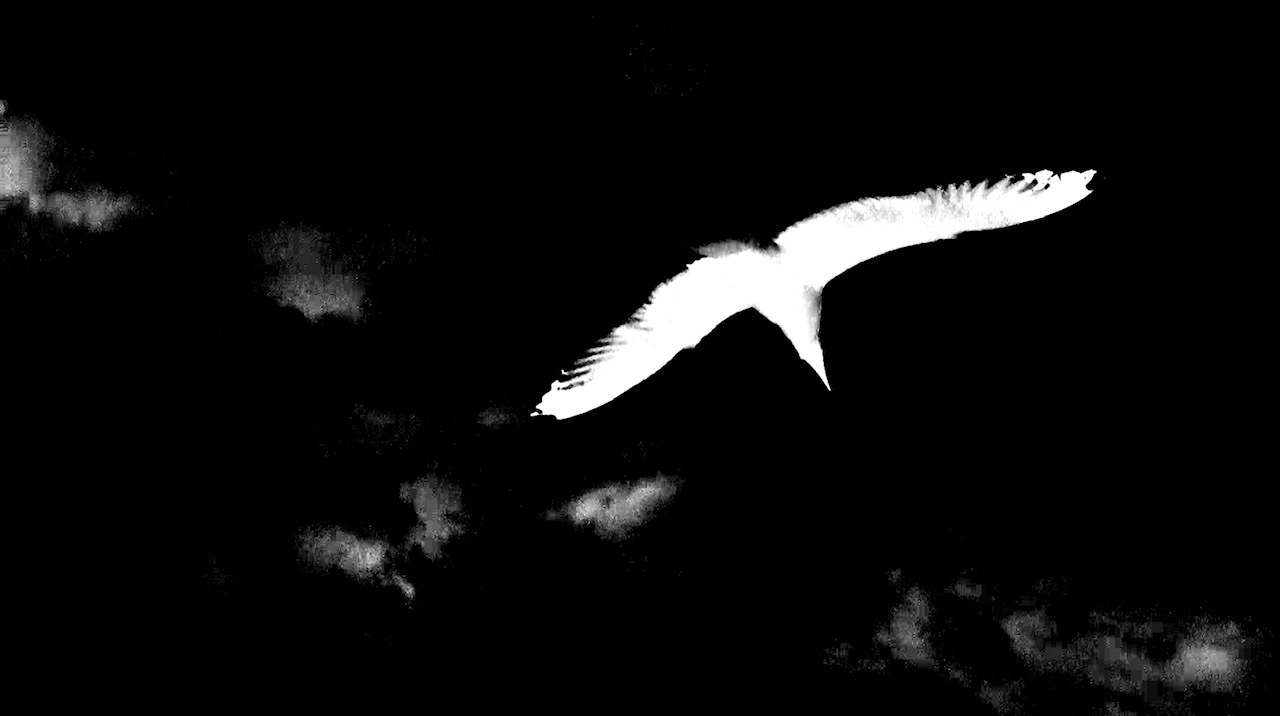 When is it time to retreat and when is it time to stop and face the challenge? Do you prefer to spin in old patterns or is it better to accept and embrace change?
---
THE POLES
Marko Plejić, documentary, Croatia, 17'06"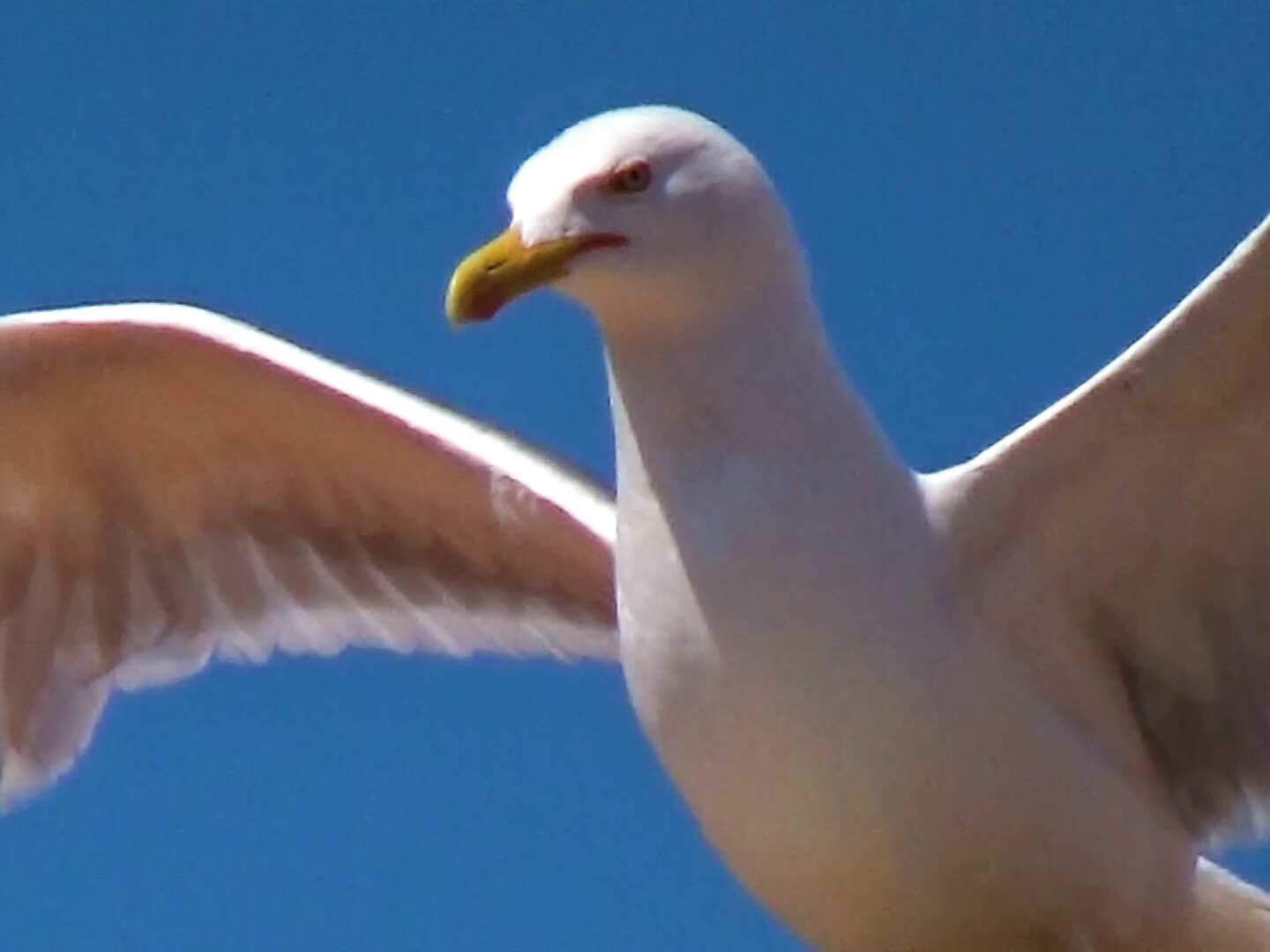 In modern literature, the very real territory of Poland is used as an allegory for a land of imaginary levels of backwardness and skewed virtues. Through a day in its own "Poland" this observational film shows the passing of space and the absurd amount of polarizing, alienating and aggressive inequality which fills out all aspects of the tourism industry on which the country, entirely, depends on.
---
FITNESS JIM
Ognjen Isailović, fiction, Serbia, 25'16"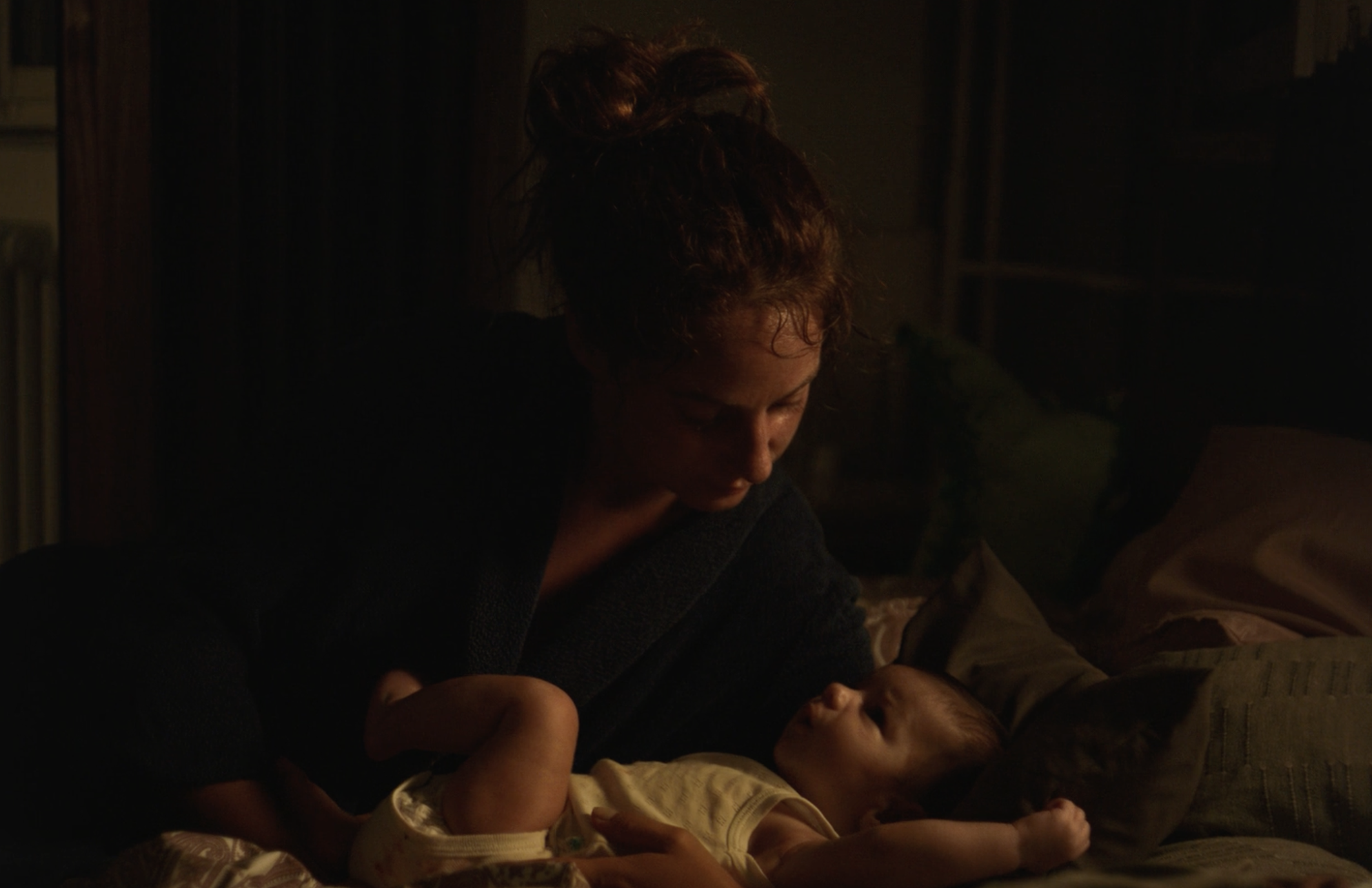 The fitness trainer's control over the exhausted bodies surrounding him stirs up his ever-growing desire. Heavy weights and loud music hide a slowly burning chaos. Is his established order coming to an end?
---
ALL IS ONE NOTHING MATTERS
Hannah Koselj Marušič, documentary, experimental, Slovenia, 9'18"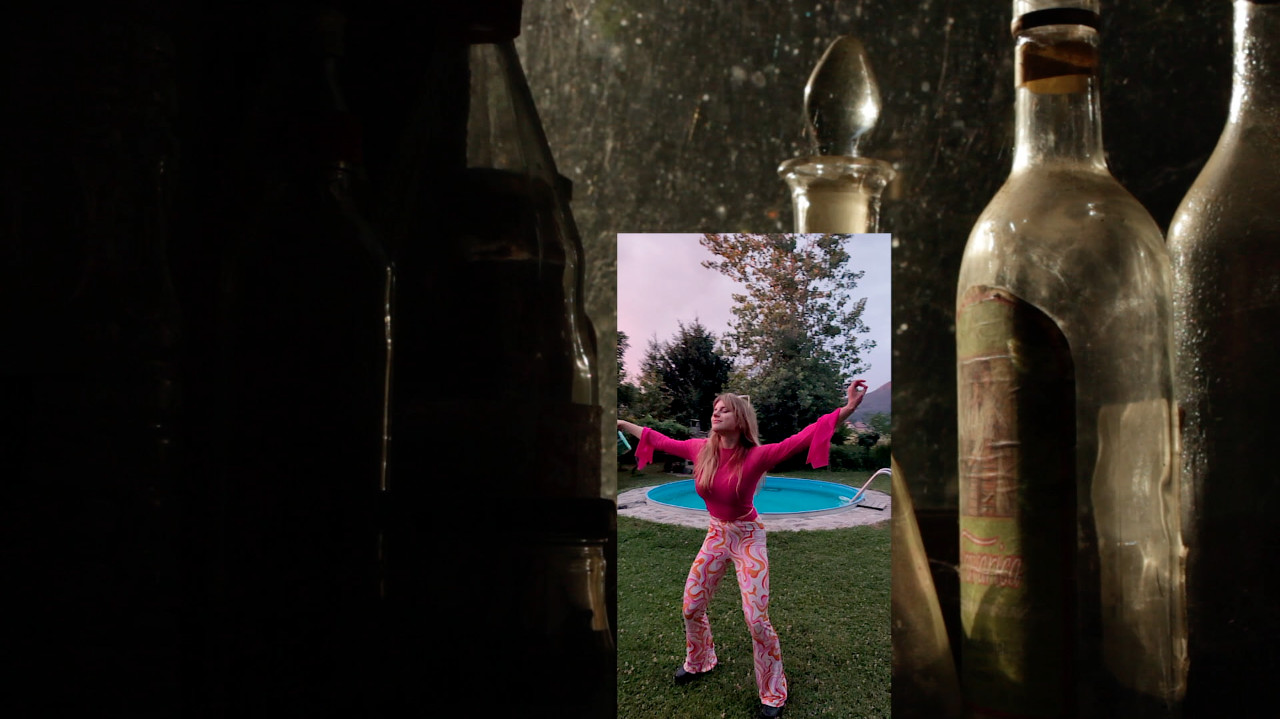 Aiming to face the trauma of her past lives, Hannah goes to a remote Croatian village, where a Buddhist retreat centre is located. Her regression therapy session unfolds before us through a titillating projection of emotional fantasy and raw intimacy. Was all one or did nothing matter?
---
JUST THIS WORLD
Petar Lakić, fiction, Serbia, 10'32"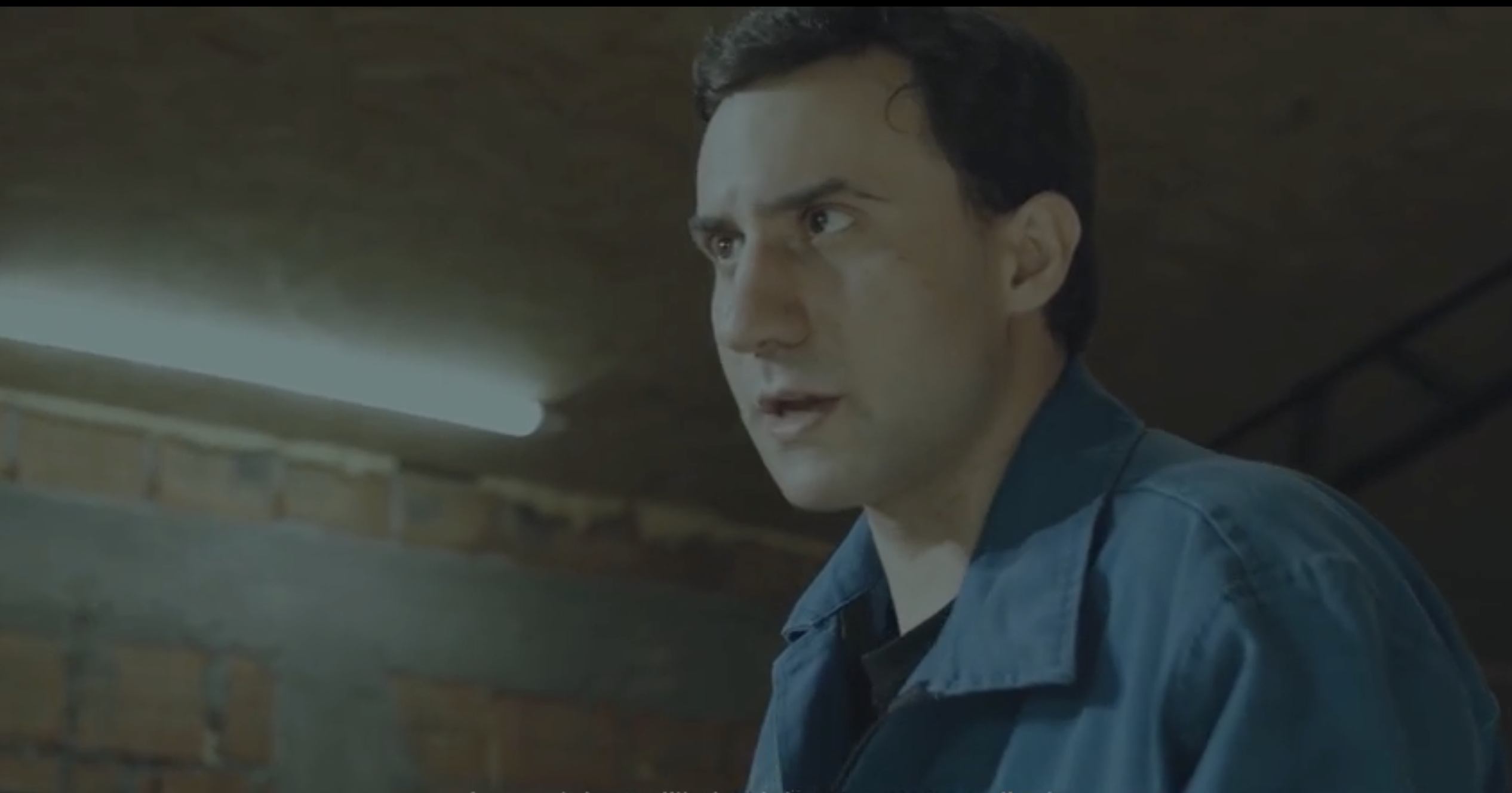 A lonely drifter starts following his car mechanic around at night.
---
POLA LIMUNA
Marko Plejić, documentary, Slovenia, 5'27"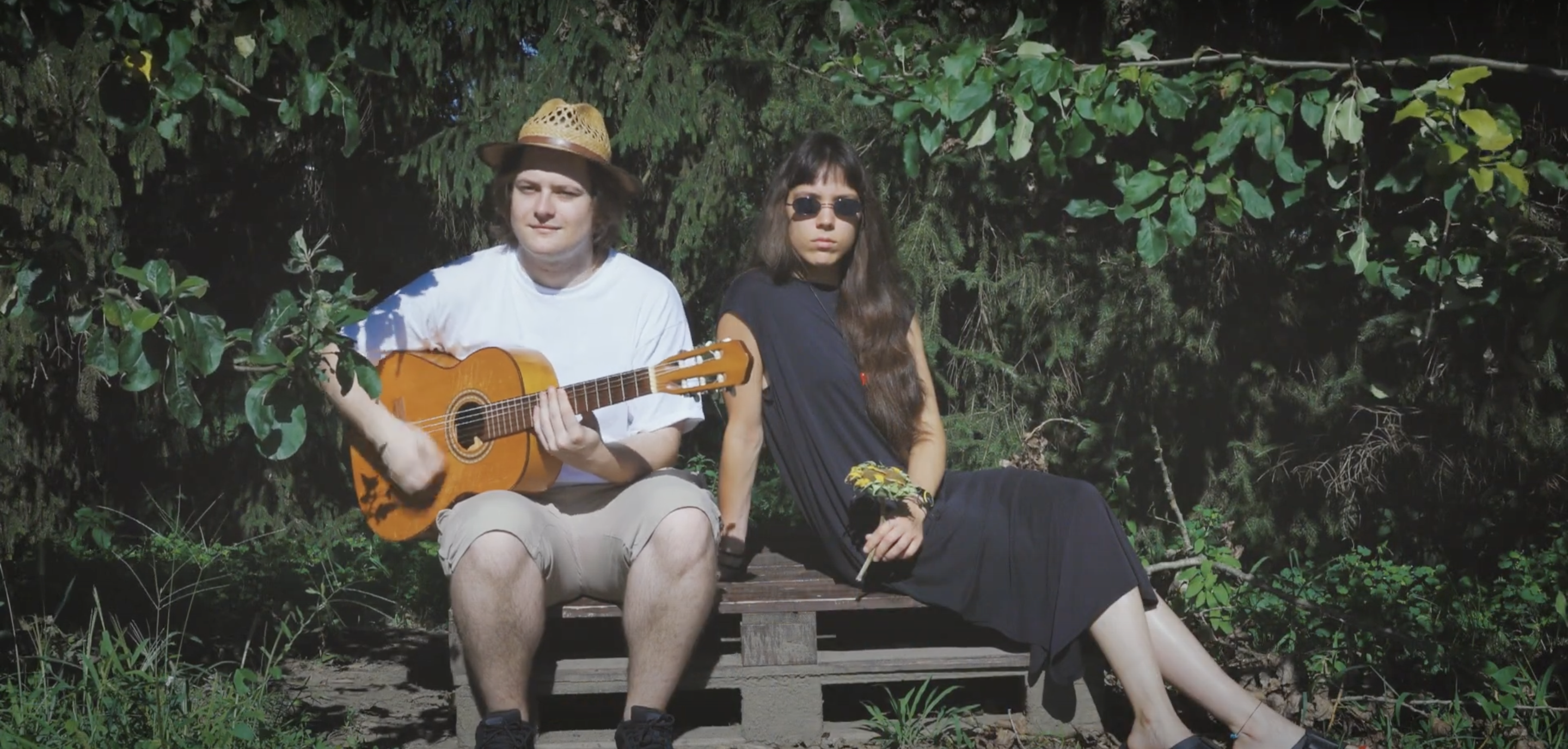 An inquiry into the international sense of democracy. Through a set of highly stylized frames their spontaneous manners tell a short love story.
---
ZDENKA'S STAIRS
Aleksander Tadić, Jakob Vogrinec, documentary, Slovenia, 10'15"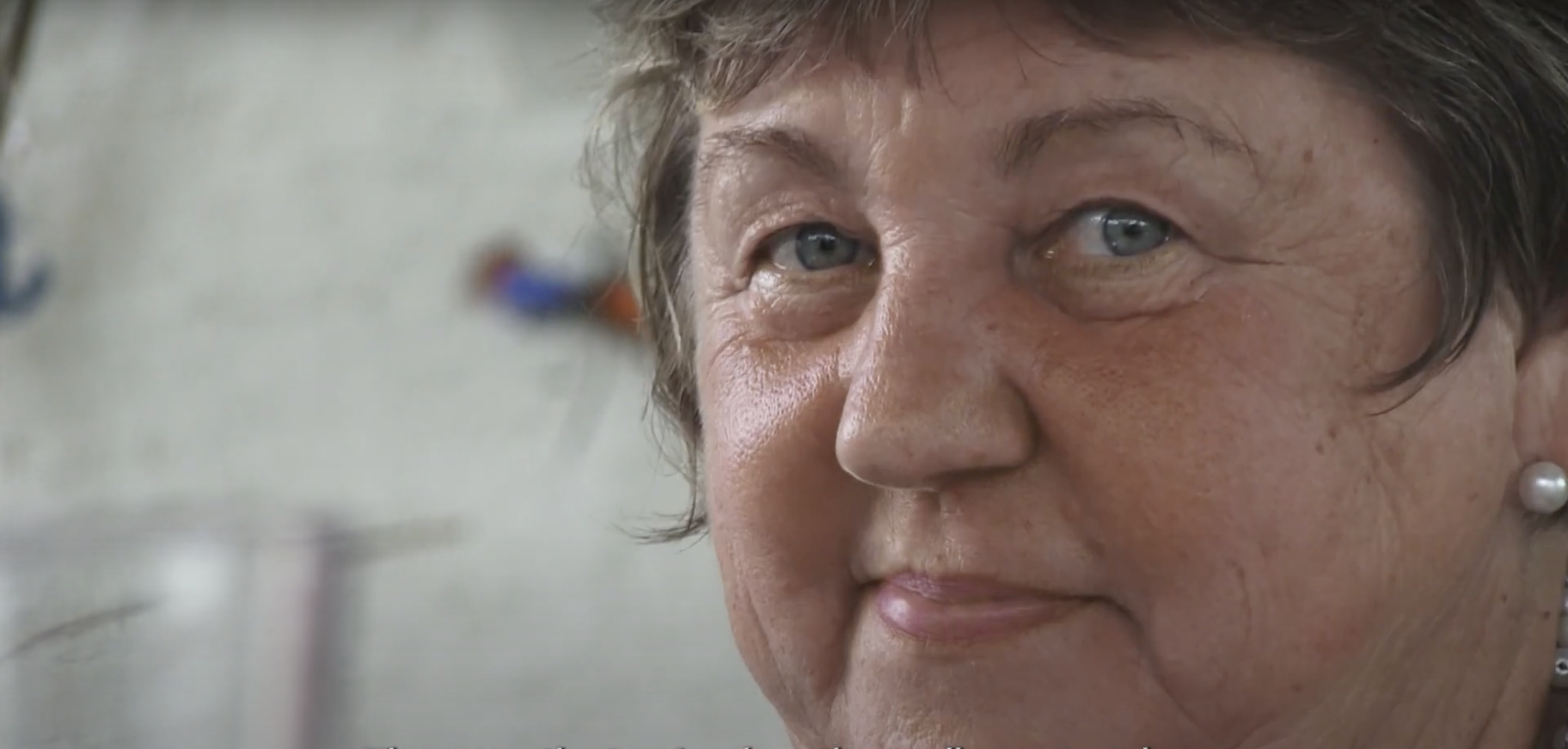 Zdenka lives with her husband on a farm and is currently on the seventh stage of her life. A film crew comes to visit her. Baking pastries helps Zdenka overcome difficult life challenges. The life of this brave and strong woman consists of bitter and sweet ingredients, and her recipe for a beautiful life is very simple…
---
PENSIONERS
Bela Bračko-Milešević, Ivan Tripar, Maria Sorokina, docu-fiction, Slovenia, 8′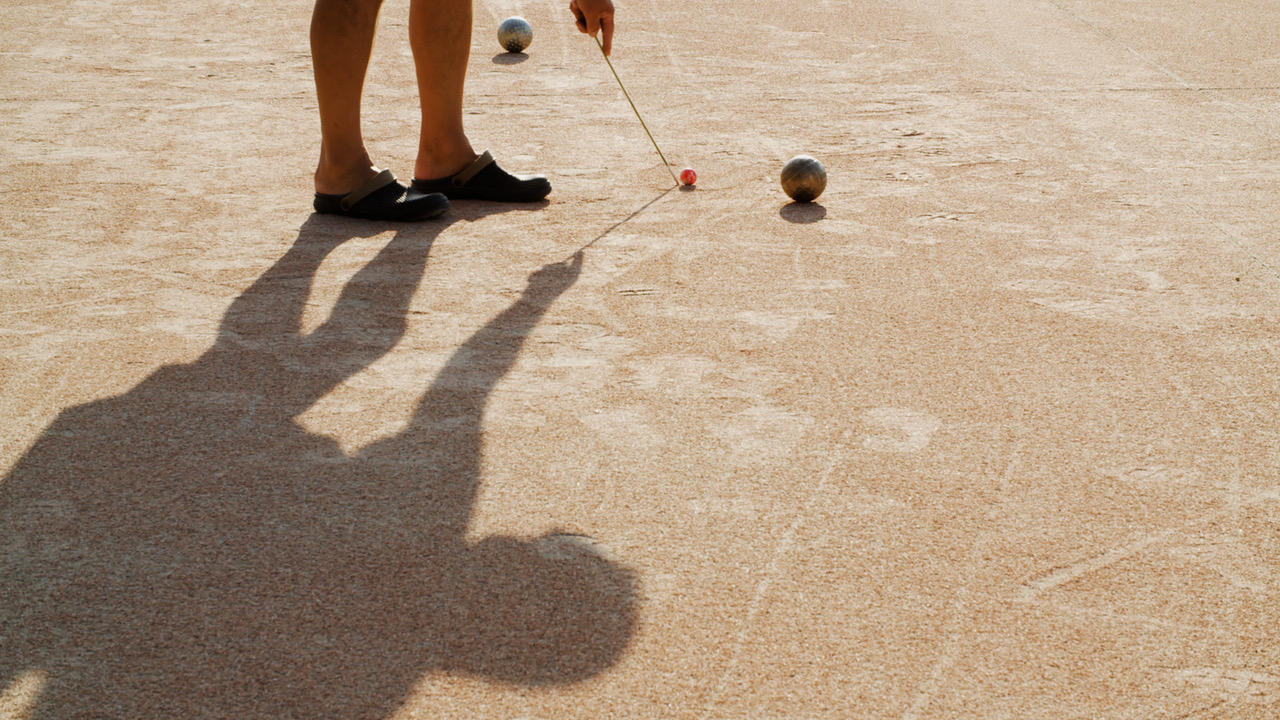 How the pensioners live in Krško?
---
PAPER CAGE
Una Savić, fiction, Slovenia, 11′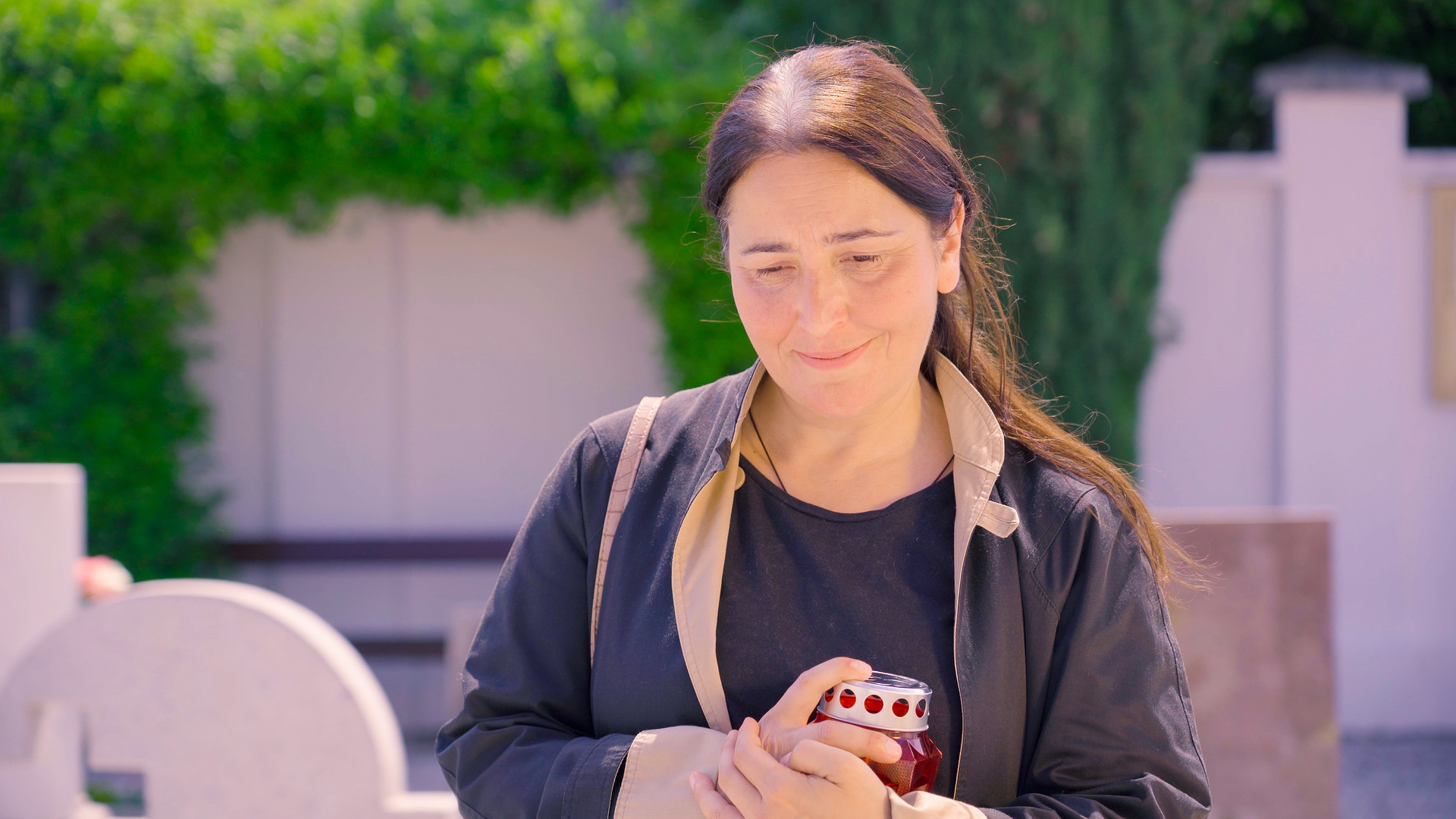 After being told what to do her whole life, Vesna finds herself in a situation with her son where her opinion matters for the first time.
---
I DON'T BELIEVE
Kevin Jordna, Lovro Planinc, Anuša Nučič Ledinek, documentary, Slovenia, 7'47"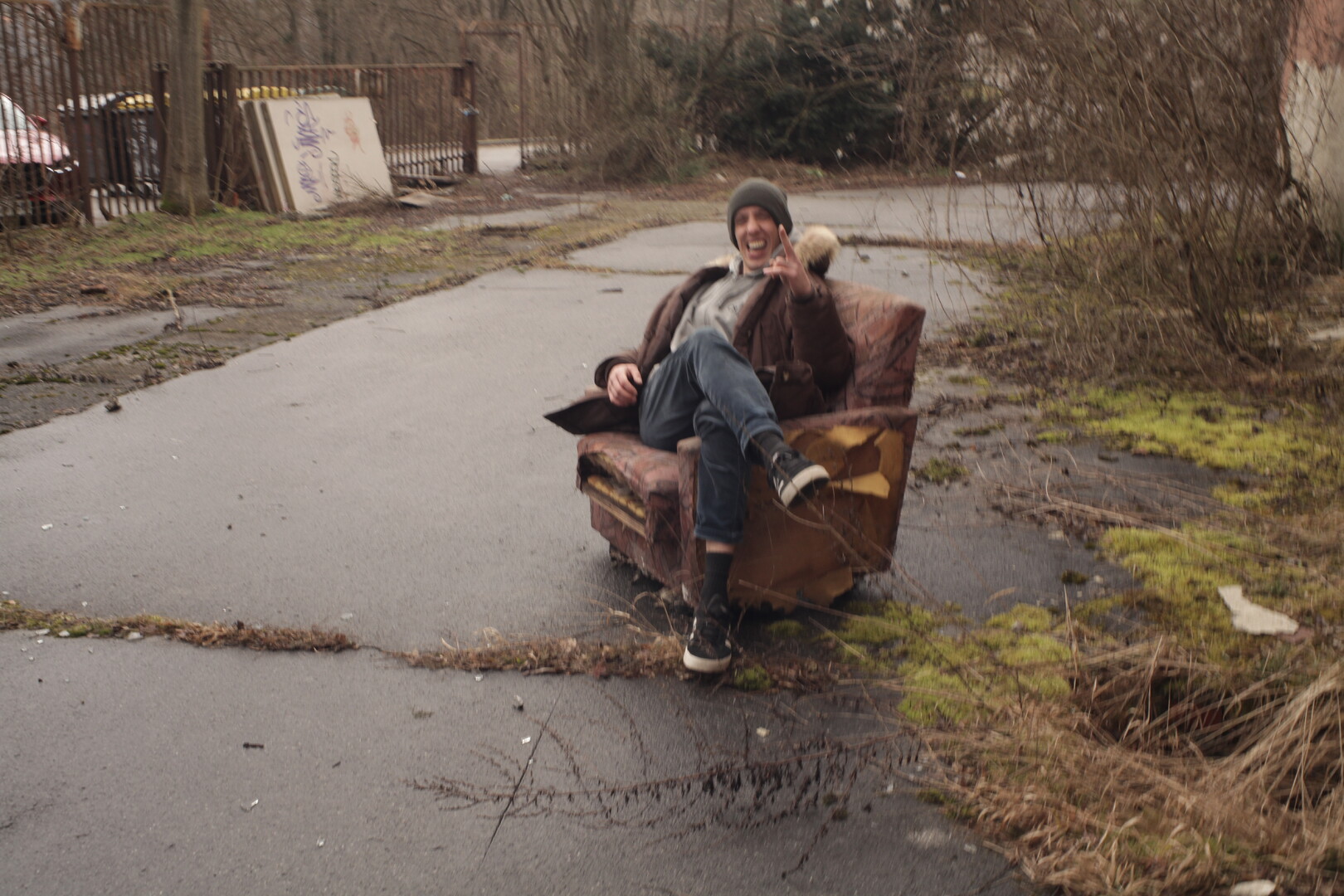 Story about a local artist from Trbovlje and his life growing up, how certain life events effected him to be the person he is today.
---
WITNESS
Aida Tebianian, fiction, Iran, 15′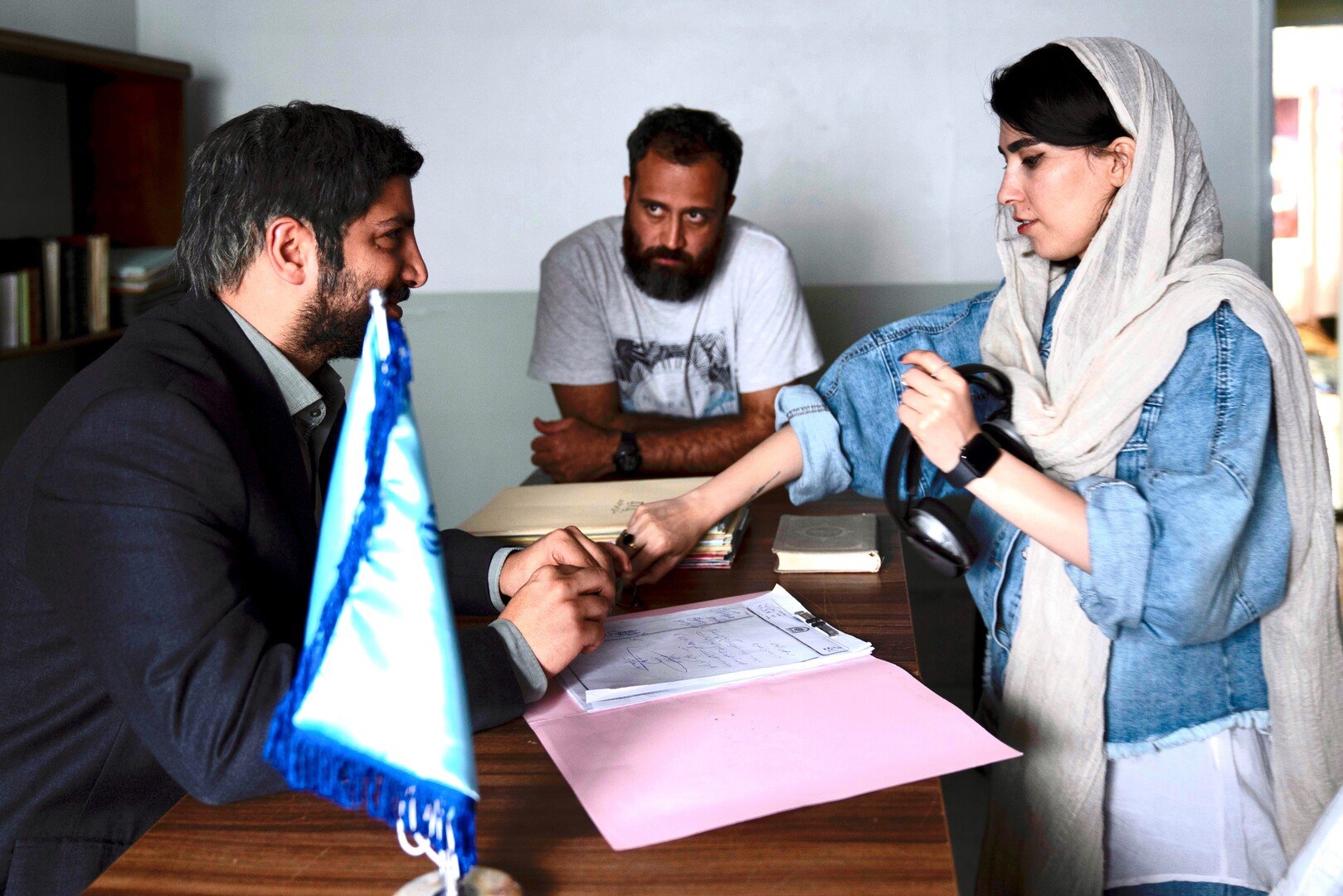 Shermin is a young girl who is in a dilemma to save her father's life, and finally she makes a difficult decision.
---
LJUBLJANA IS NOT BERLIN
Maša Laznik, documentary, Slovenia, 9'56"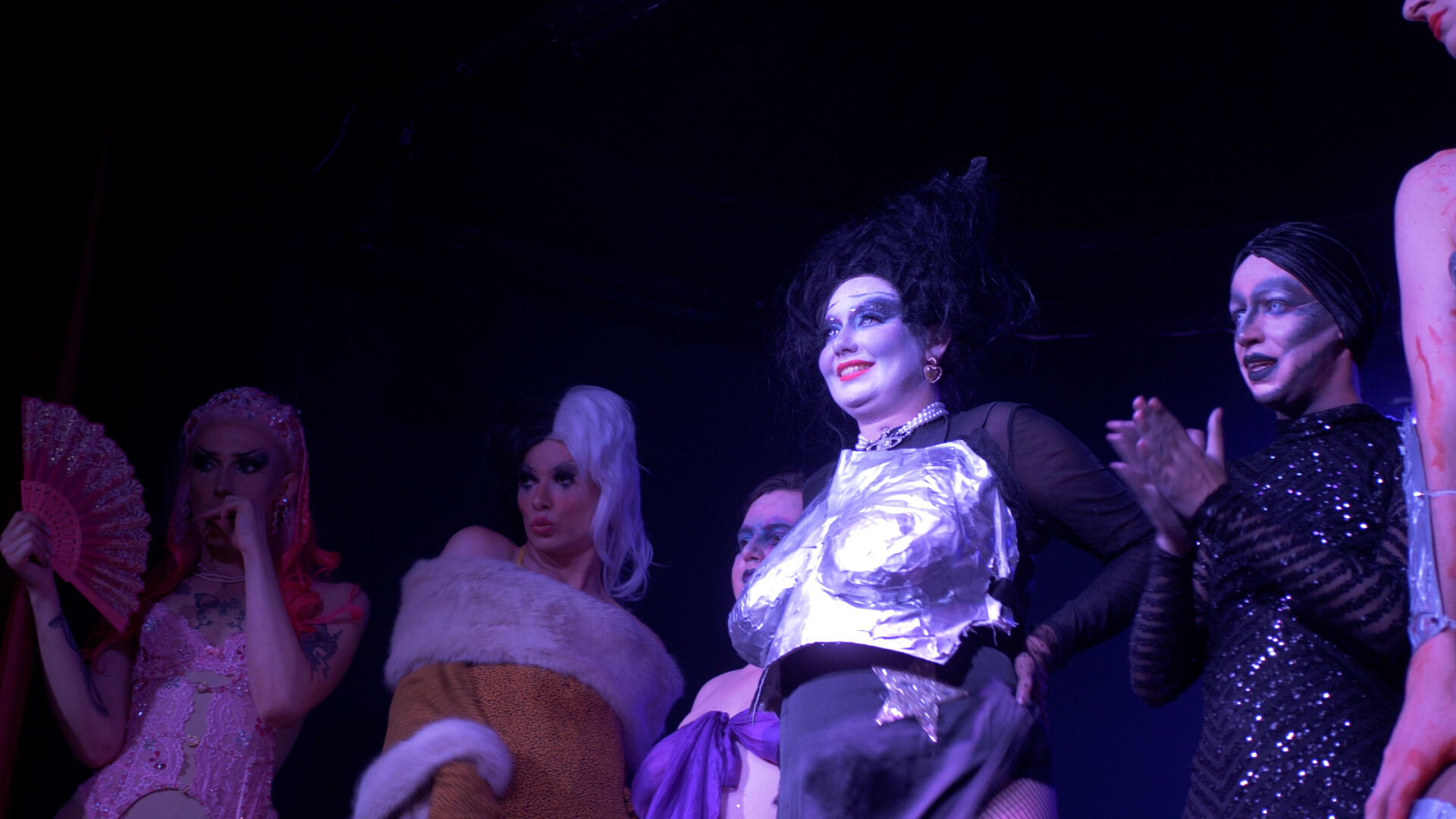 The short documentary first shows the exciting, fast-paced city life in the Slovenian capital. As the sun sets, the capital is surprisingly flooded with more residents as the nightlife begins. The more remote areas take on a quiet atmosphere, while the centre offers plenty of clubs, bars and other nightlife activities to suit all tastes. We stroll past popular bars, old city streets and get a glimpse of the nightlife within the LGBT+ community through the narration of a pioneer of the new wave of the Slovenian Drag scene. The film questions the exclusivity of the nightlife and the constant adaptation, as "Ljubljana is not Berlin" to be able to provide such a massive range of venues and scenes for all tastes. The documentary concludes by confirming that the saying "the city is never asleep" is actually true, even in a capital as small as Ljubljana, because even at the latest hours, the streets are never completely empty.
---
GENERATIONS APART: AROUND THE GLOBE / COMPETITION
THE DREAM
Tamara Broćić, documentary, Serbia, 12'51"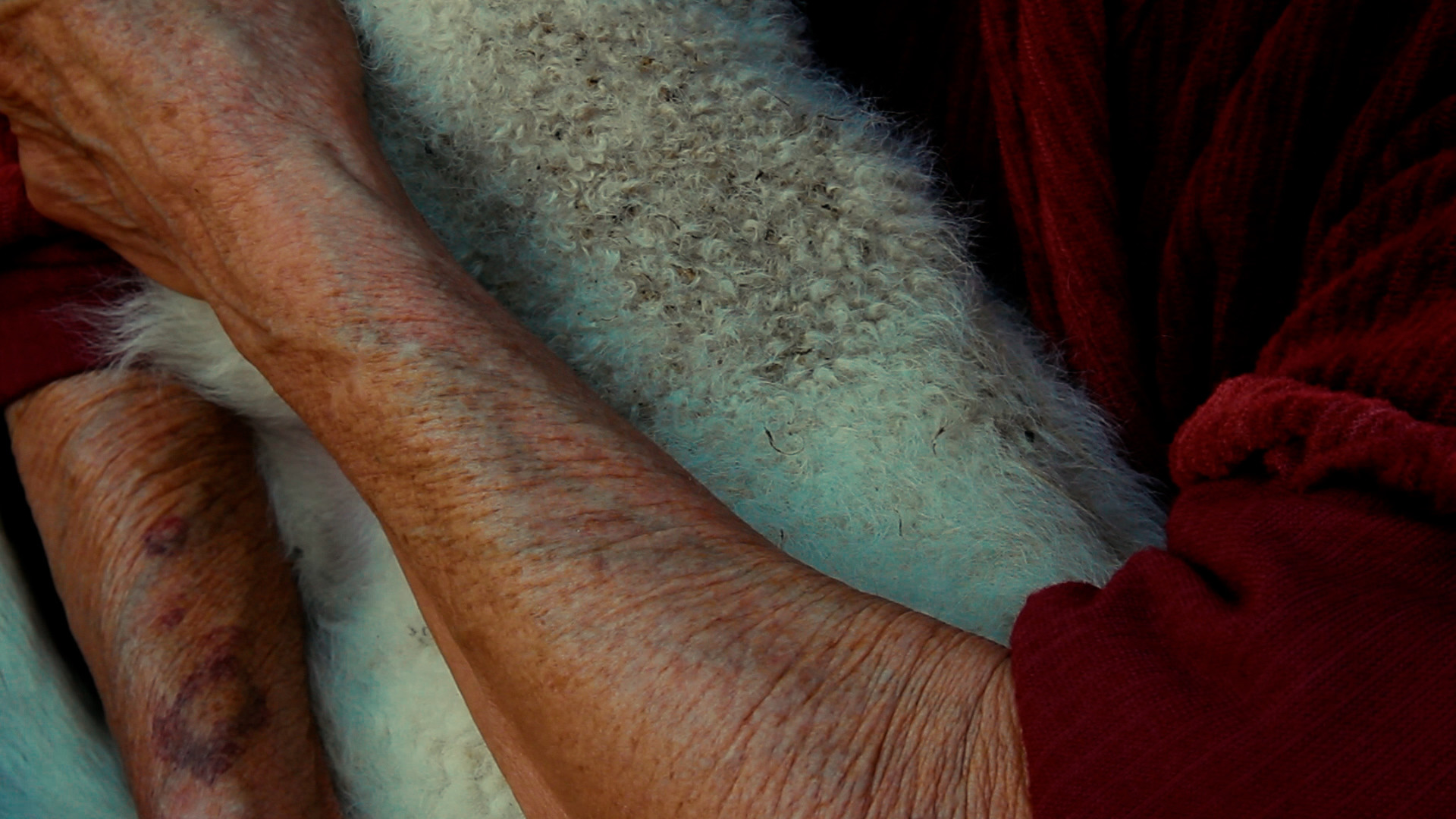 A day in life of Jelena Radovanovic from Veles, Western Serbia. An essay on loneliness and longing through reflections on dreams she's had.
---
TO ESTEBAN
Héctor Almeida, documentary, Cuba, 16'52"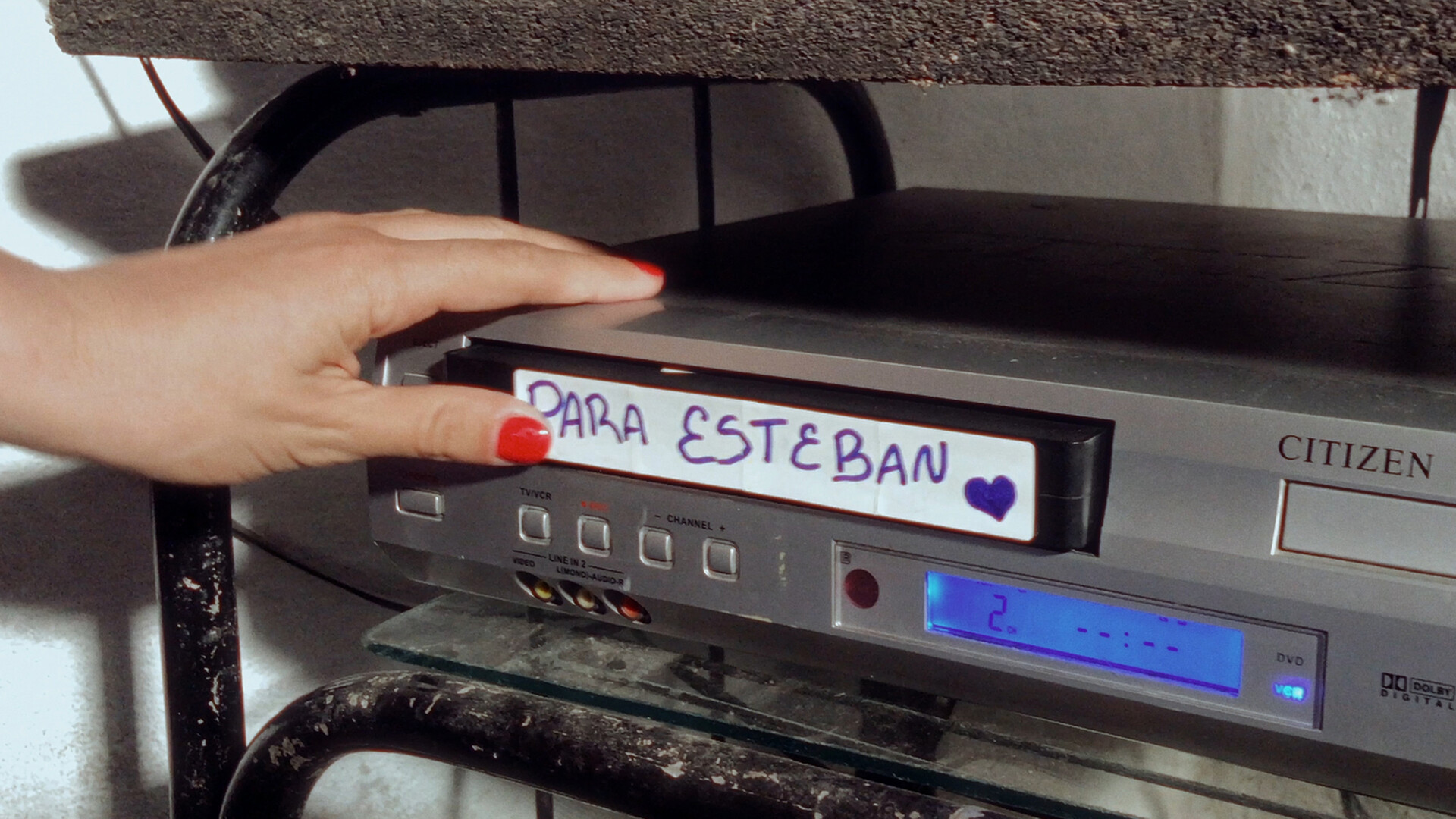 Gregorio, Dolores and Zoila are three elders excited about the arrival of a new member to the family; Esteban, their great-grandson.
---
GRANDPA
Zhanylai Khamidbai kyzy, documentary, Kyrgyzstan, 17'20"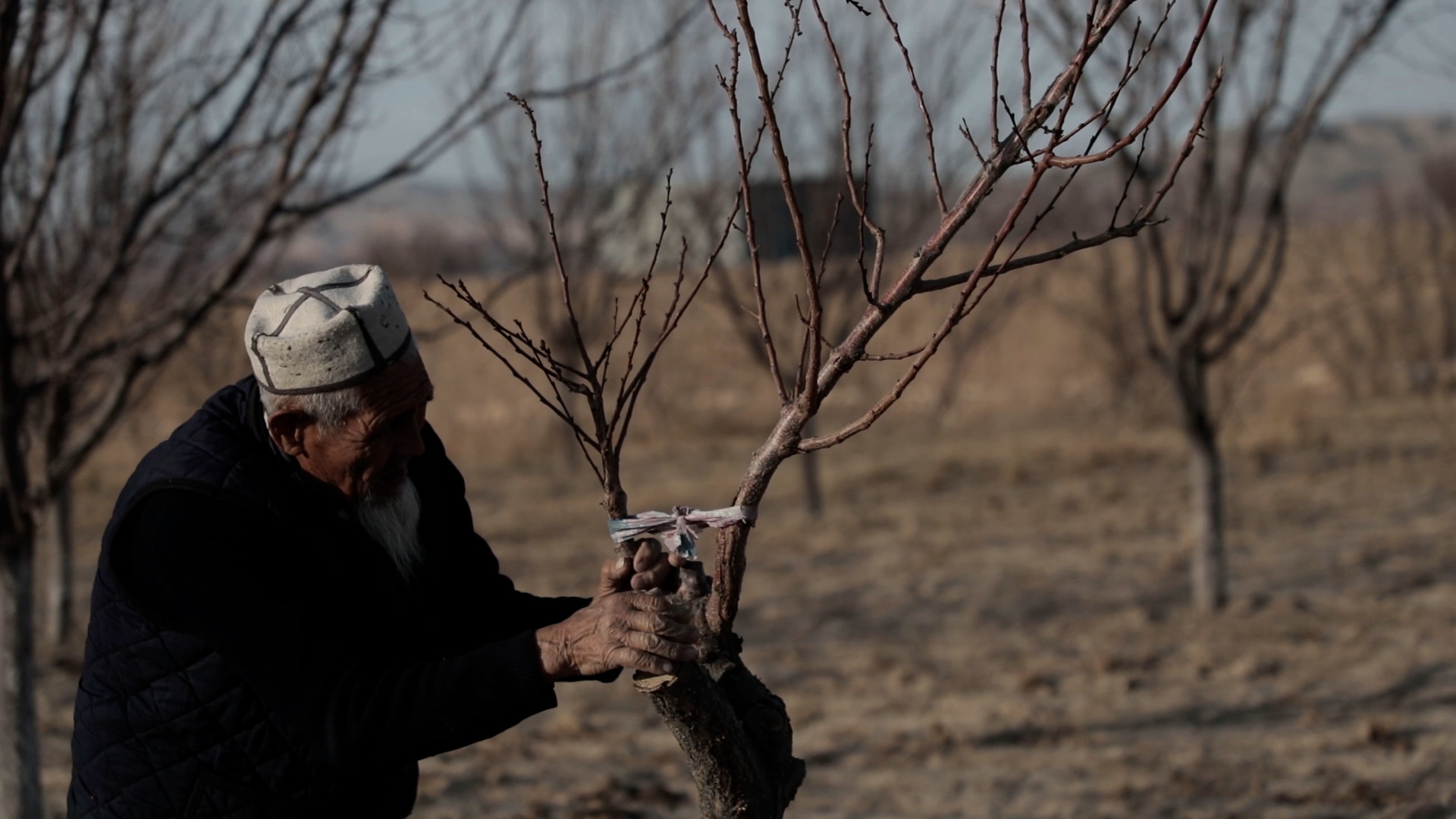 An 85-year-old hardworking old man. Brave and strong, regardless of age. A grandfather who devoted his life to work. A gardener is someone who has created a large garden out of dehydrated and rocky earth. However, there are sheep in the garden. He plays komuz in his free time. He also takes community service seriously. He goes to the garden and works every day. From his garden you can see what part of his life he devoted to a large garden and how much he loves to work.
---
1 KILO – 3 EUROS
Ani Mrelashvili, documentary, Germany, 16'06"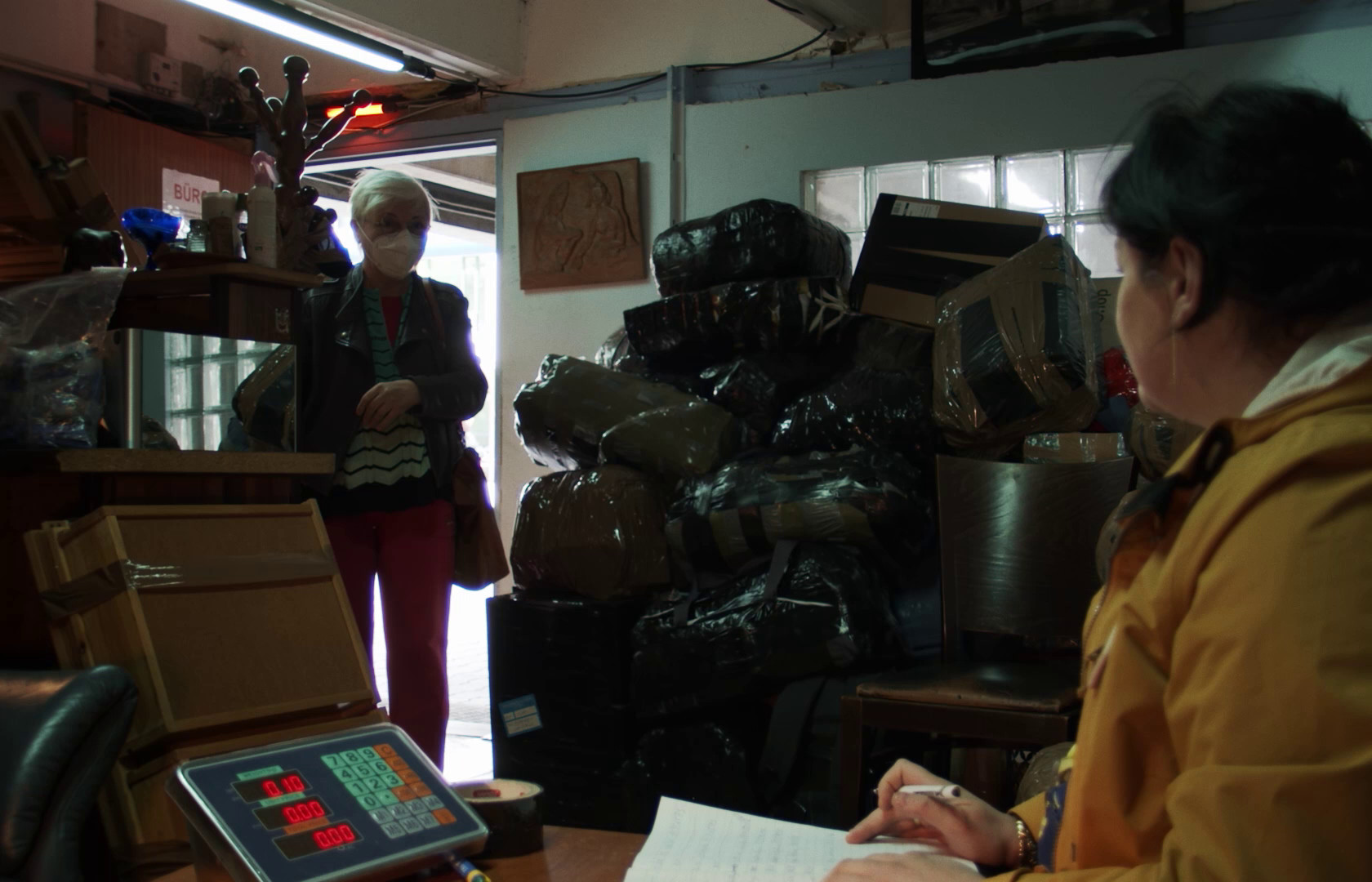 Maka runs a small Georgian parcel shop in Berlin. It is a place that does not exist on Google Maps and can only be found if you specifically look for it. The store is an anchor point for Georgians who send parcels to their loved ones in their faraway homeland. Each package comes with its own story. What emerges is a small Georgia to soothe nostalgia.
---
YOU NEED TO BE PERSISTANT
Jovana Lazin, documentary, Serbia, 2'44"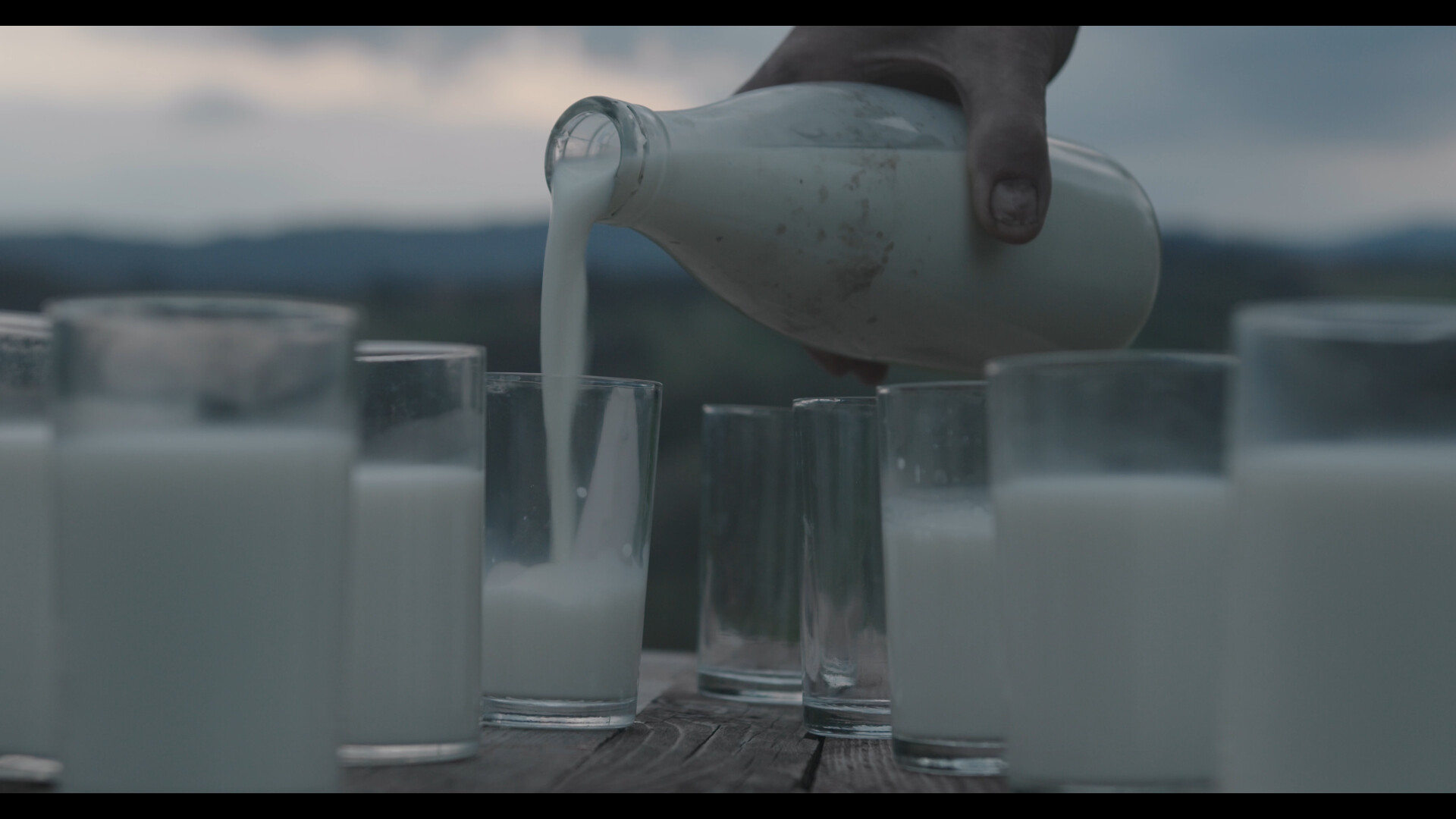 Grandpa Bogić spends his whole life in the village of Vrnčani, near Gornji Milanovac. He is engaged in animal husbandry and raised his family by producing milk. In order to get milk, grandfather Bogić prepares wheat, corn, hay and oats on the land he cultivates by himself to feed the cows in the winter. In summer, he takes them to graze in specially fenced meadows. He maintains the stable where they stay all alone. Twice a day he comes to milk the cows and puts the milk in the cooler. In the morning, a tanker arrives to pick up the milk. Grandpa Bogić gets 50 dinars per liter of milk. Even now, in his eighty-fourth year of life, after seventy-five years of work, grandfather Bogić still loves his job. Although sometimes it can be difficult, he is especially happy when his grandchildren and great-grandson take a glass of milk each, and that this hard-earned dinar provides them with everything they need.
---
FRAMES THROUGH BOND AND AGING PT.1 / COMPETITION
DREAMY FRAGRANCE OF SPRING BLOSSOMS
Hera Khanmirzaei, Amirhosein Saqafi, fiction, experimental, Iran, 12'48"
A dead family lives in a house for a long time. A mother, a father, and a son. War's taken the son, the heart of this family.
---
STRANGER WORLD
Nata Szada, fiction, Poland, 11'05"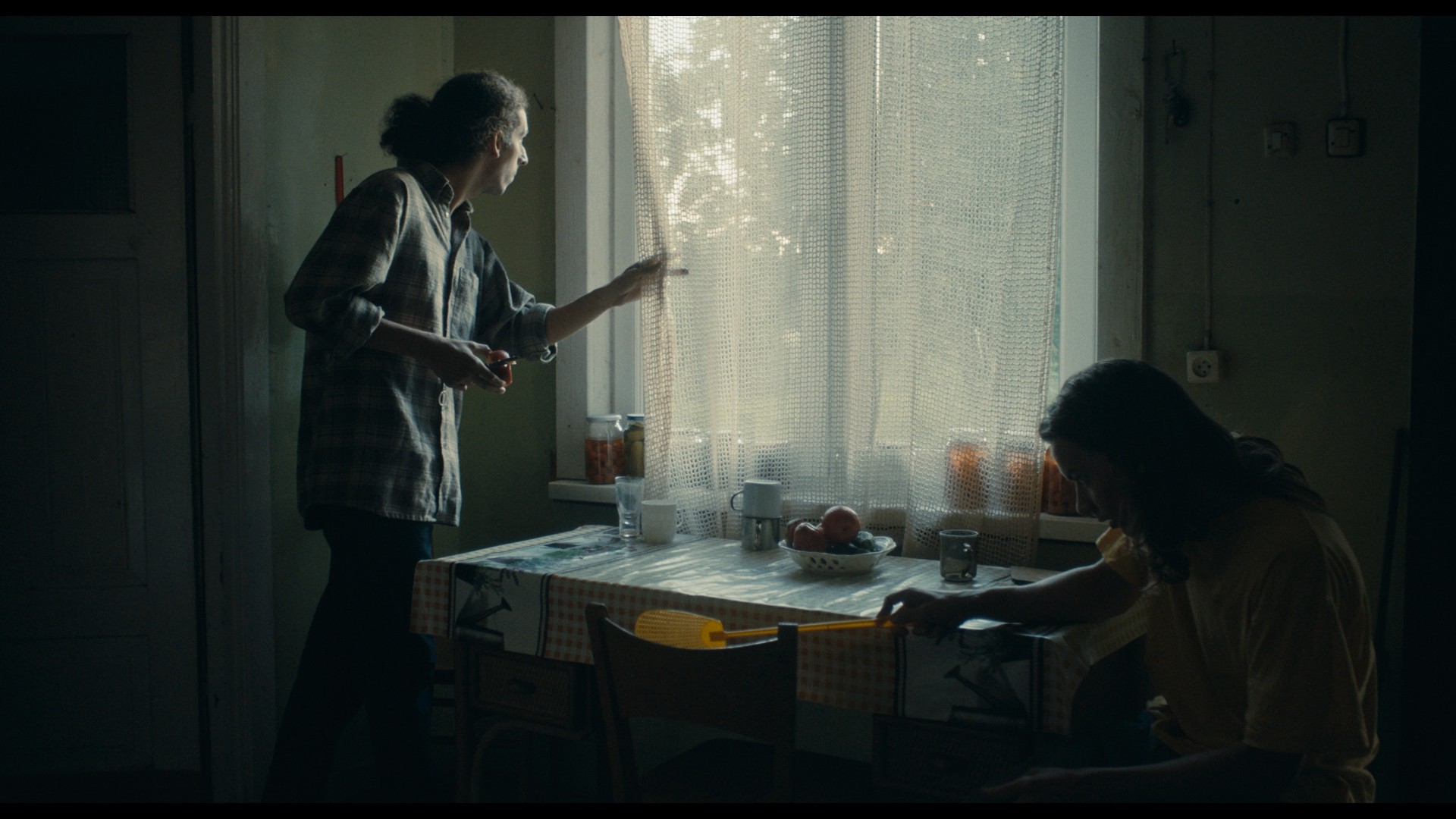 Antek, who is an adolescent boy, lives with his father in a village on the countries' border. It is a place where simple, idyllic life meets with the din of military cars and lots of blast of the helicopters. During one working day, Antek accidentally finds a hiding foreigner. This is the moment when he has to decide what the bounds of possibility mean to him.
---
BRNO
Soheil Soheili Seresht, fiction, Iran, 19'59"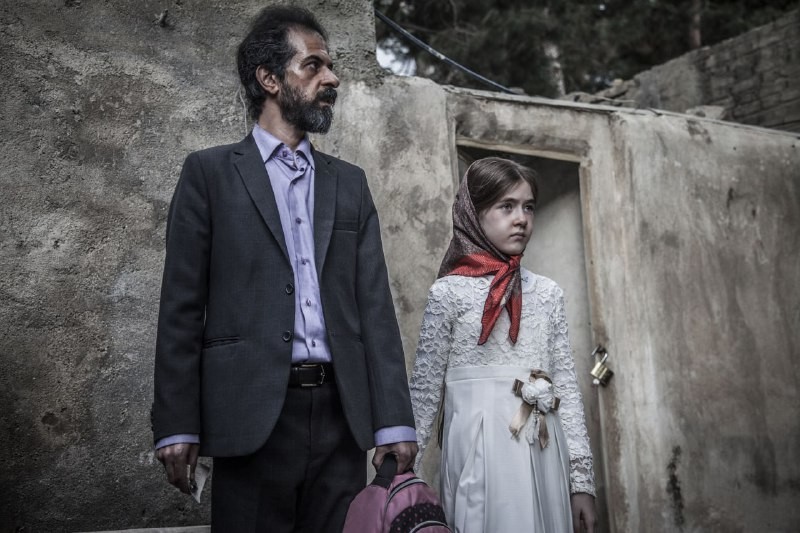 A man goes to the girl's family with the intention of marrying a child.
---
THE BORDERS NEVER DIE
Hamidreza Arjomandi, fiction, Iran, 14'50"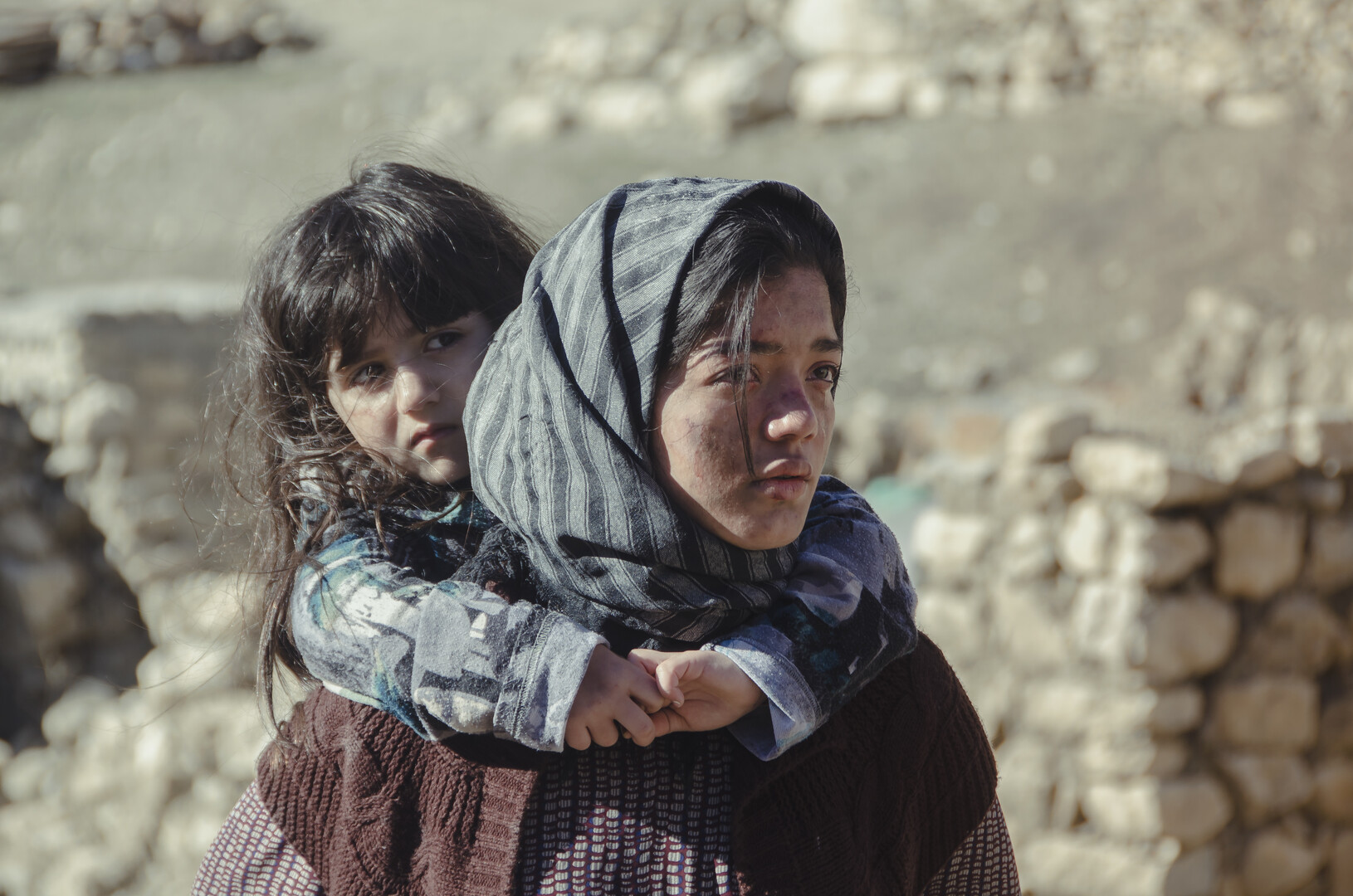 A couple (Kurds of Iraqi Kurdistan) have decided to cross the border because of the war in their land. The woman is pregnant. They have difficult and impassable roads ahead of them.
---
FRAMES THROUGH BOND AND AGING PT.2 / COMPETITION
THE CELLO
Robert Decani, fiction, Germany, 11'32"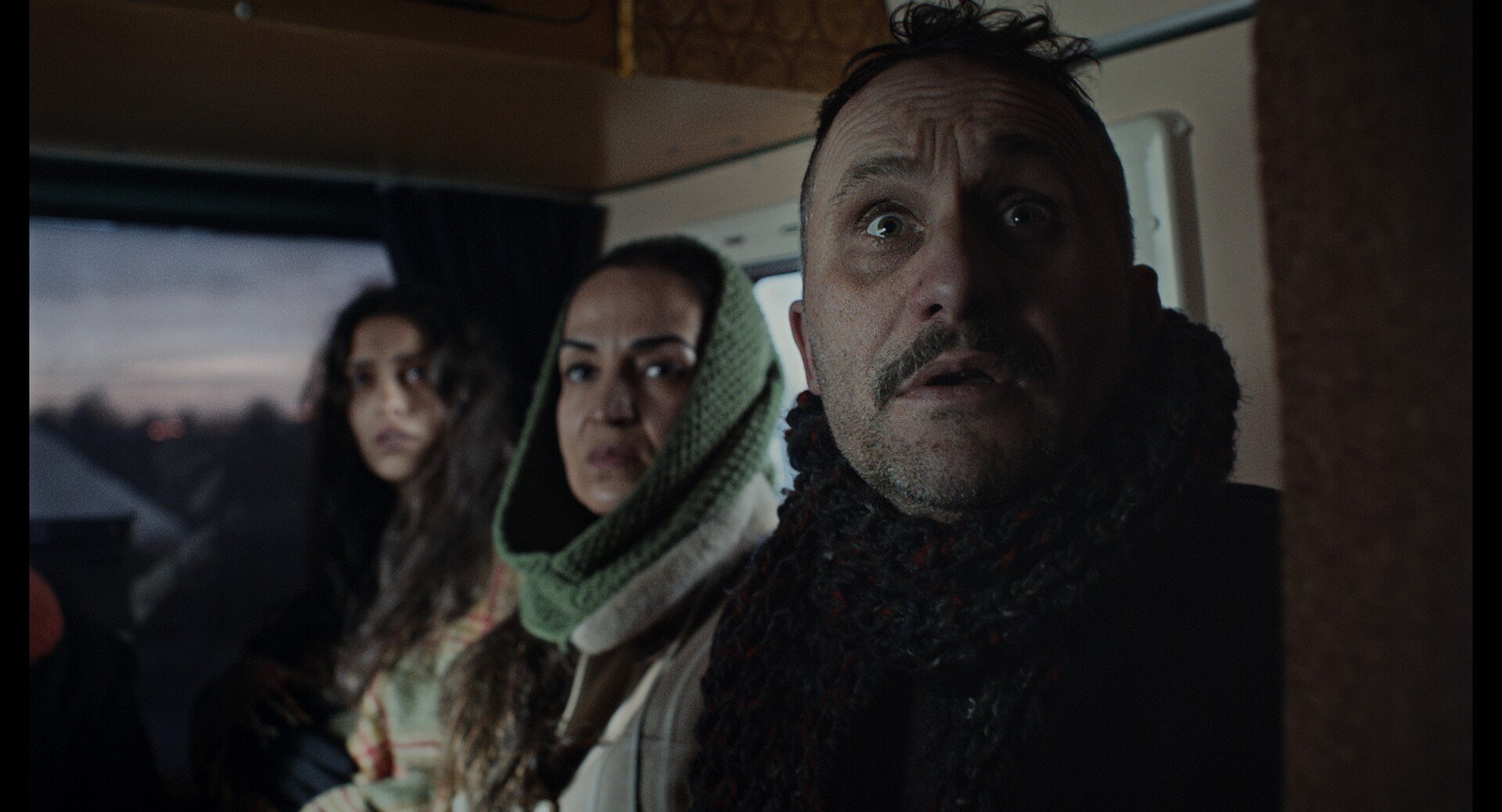 1992. A group of multicultural refugees sit squeezed together in the back of a minibus. Plagued by cold, exhaustion and thoughts of a life left behind, a large cello case becomes the centre of what at first seems like a banal conflict.
---
BETWEEN THE EDGES OF THE DAY
Andreea Elena Lăcătuș, fiction, Romania, 20'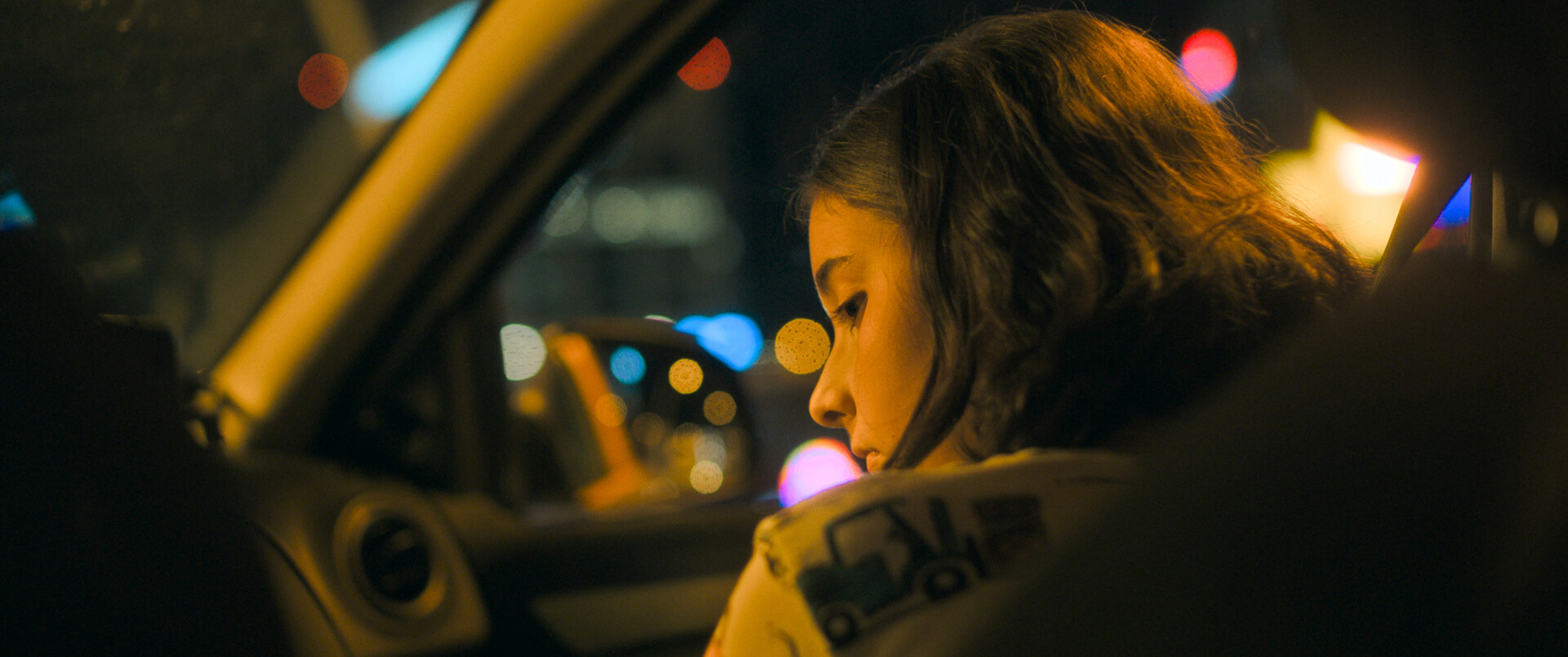 A taxi car enters Bucharest in the middle of the night; Mara and her mom are seeking refuge with relatives. As an attentive passenger, Mara is observing the adults around her and starts doubting their reasoning.
---
UNJUSTIFIED
Mohammad R. Khavari, fiction, Iran, 15'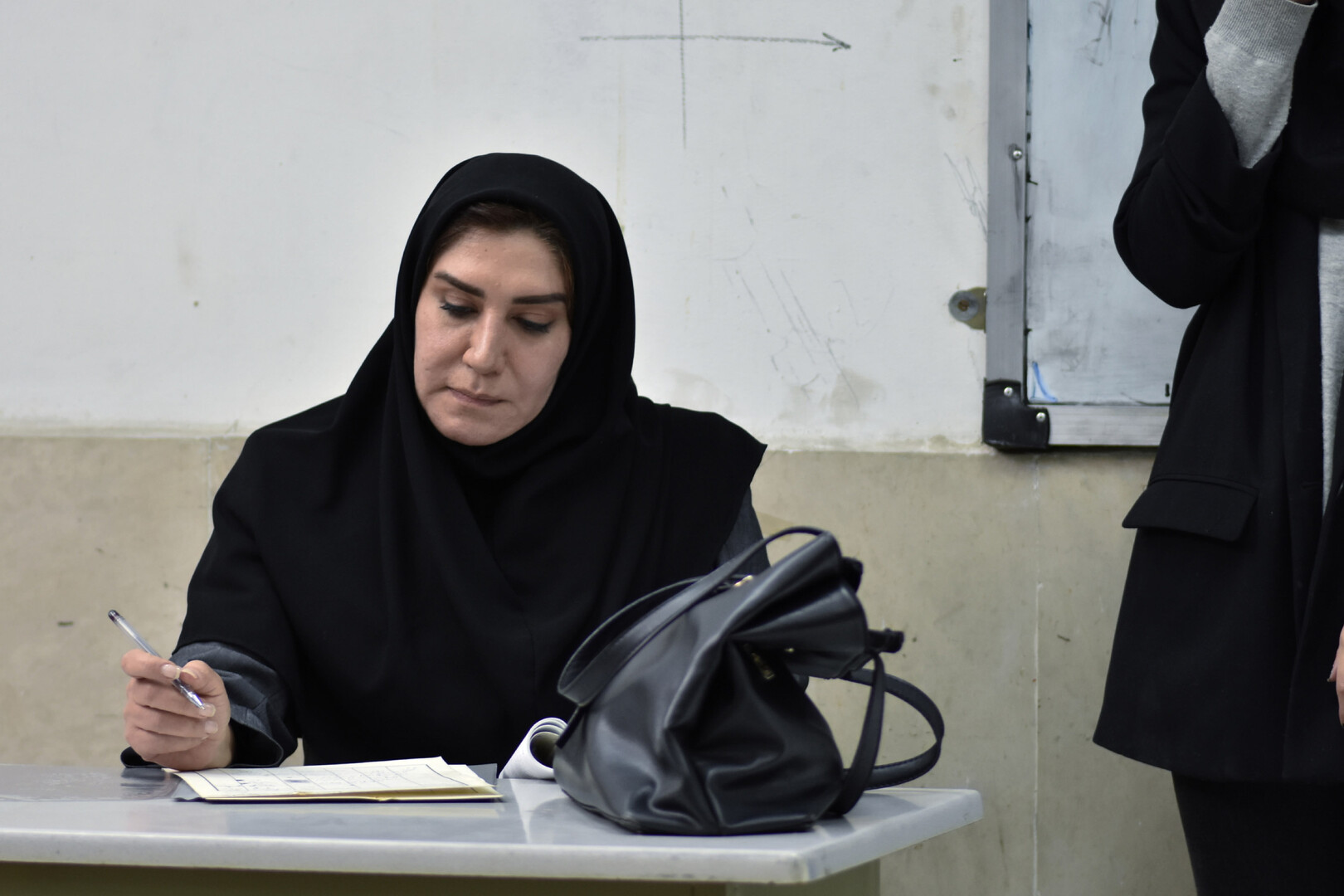 A young man falsely claims to be the husband of his pregnant classmate during a verbal confrontation with their professor. Meanwhile, the woman's real husband confronts the professor later, leading to a serious misunderstanding and victimizing the young pregnant woman.
---
THE STEAK
Kiarash Dadgar Mohebi, fiction, Iran, Canada, 8'13"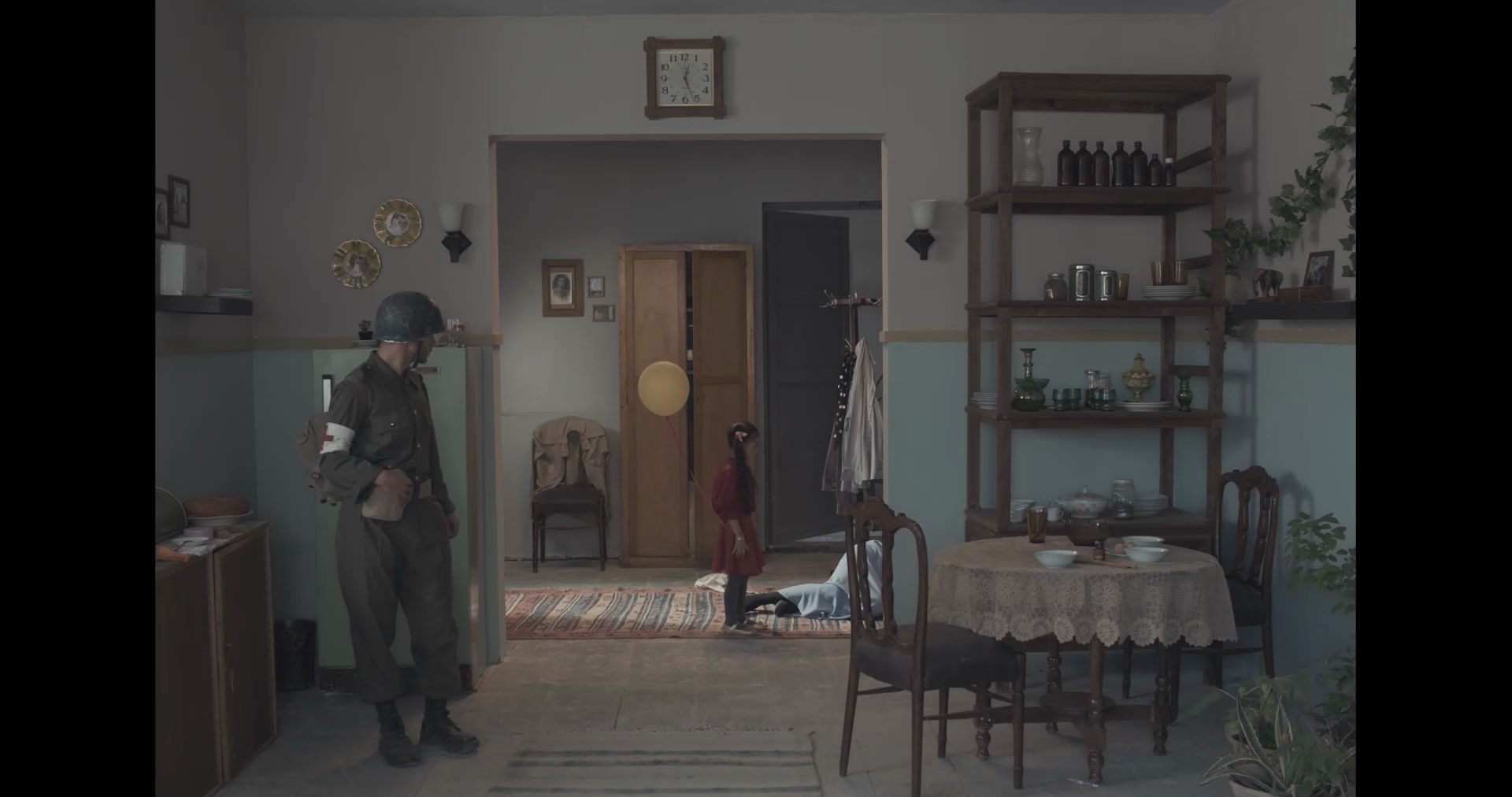 A birthday ceremony preparation gets upside down as something horrible takes place.
---
MAMMOTH
Đorđije Petrović, fiction, Serbia, 19'46"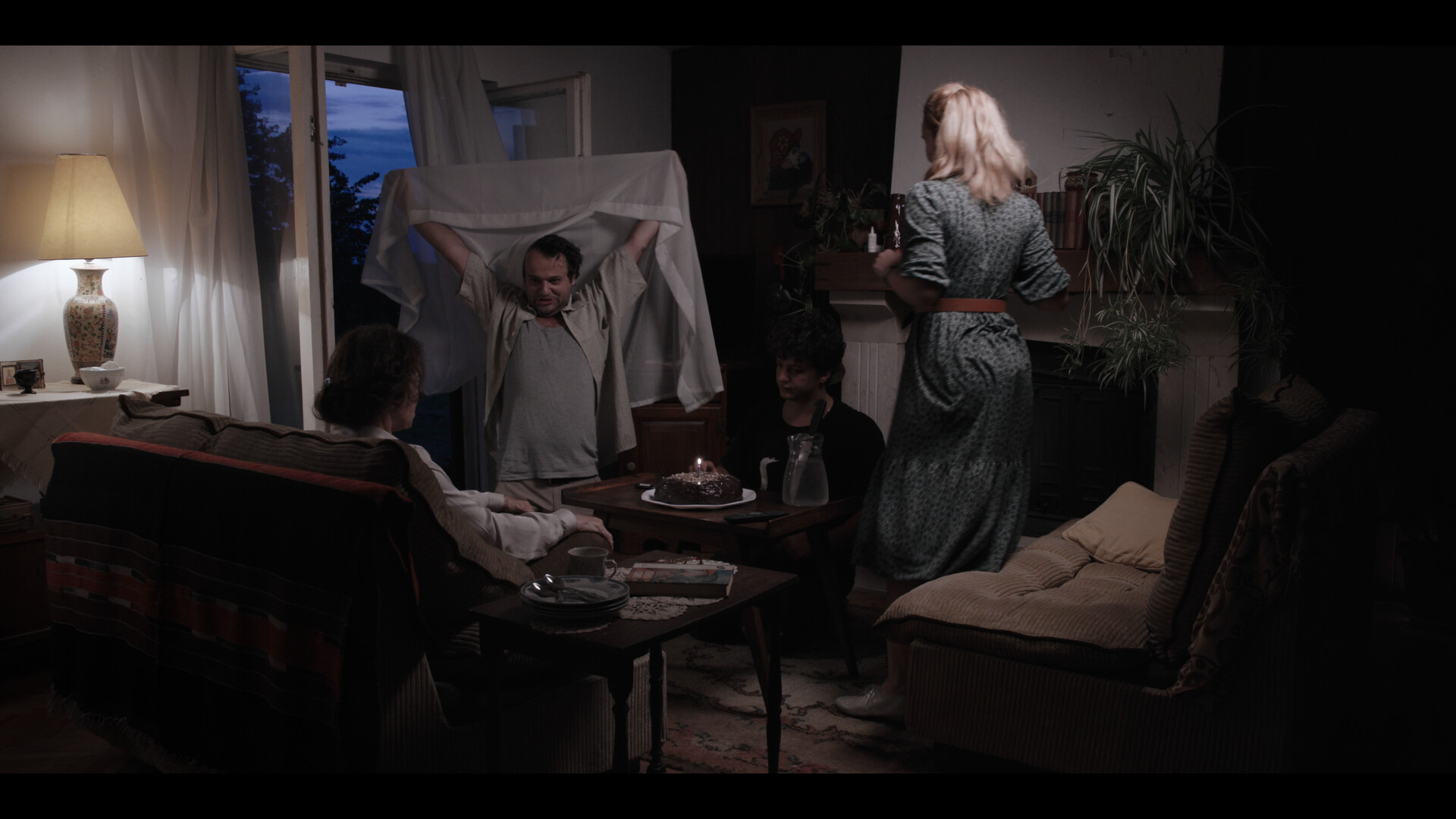 Nebojša comes to the countryside with his wife and son, to celebrate his mother's birthday. The family is trying to spend an idyllic weekend together, but the harmony is shaken up by Nebojša's recent love affair. They are trying to cope, but as the day goes buy it's getting harder for everyone to stand the situation.
---
JUVIES
Jure Štern, documentary, Slovenia, 21'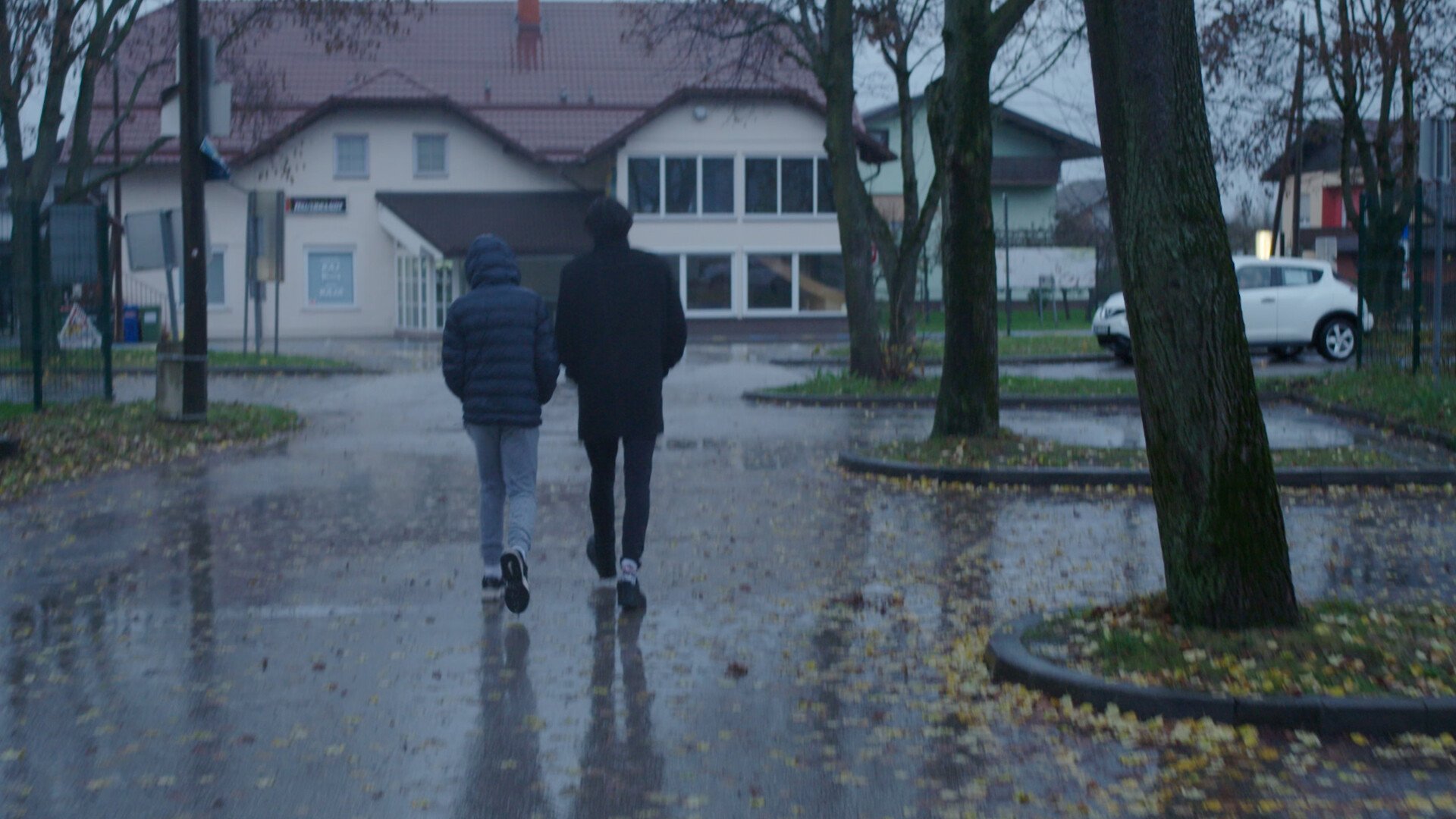 Emanuel and Timi are juvenile delinquents at the Maribor Youth Home, Slivnica unit. Timi looks up to Emanuel.
---
THE VIEW
Ema Paš, Slovenia, documentary, 10'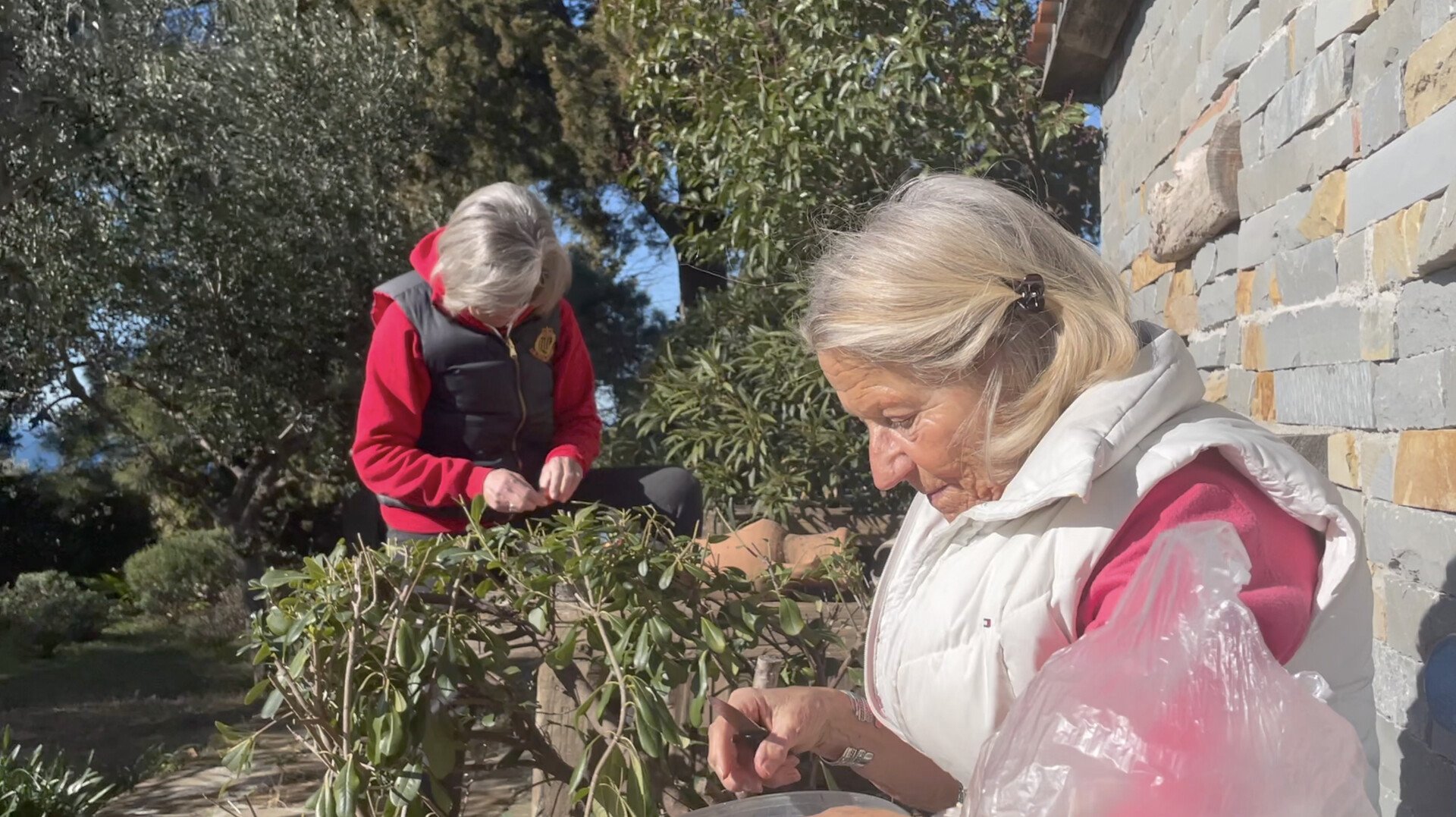 The filmmaker talks to her grandma and her grandma's sister. The View is a film about two sisters and their specific relationship defined by constant hostility of one against the other, numerous quarrels about minor and major issues, but also the tight bond they share.
---
THE BOX
Tomaž Pavkovič, documentary, experimental, Slovenia, 23'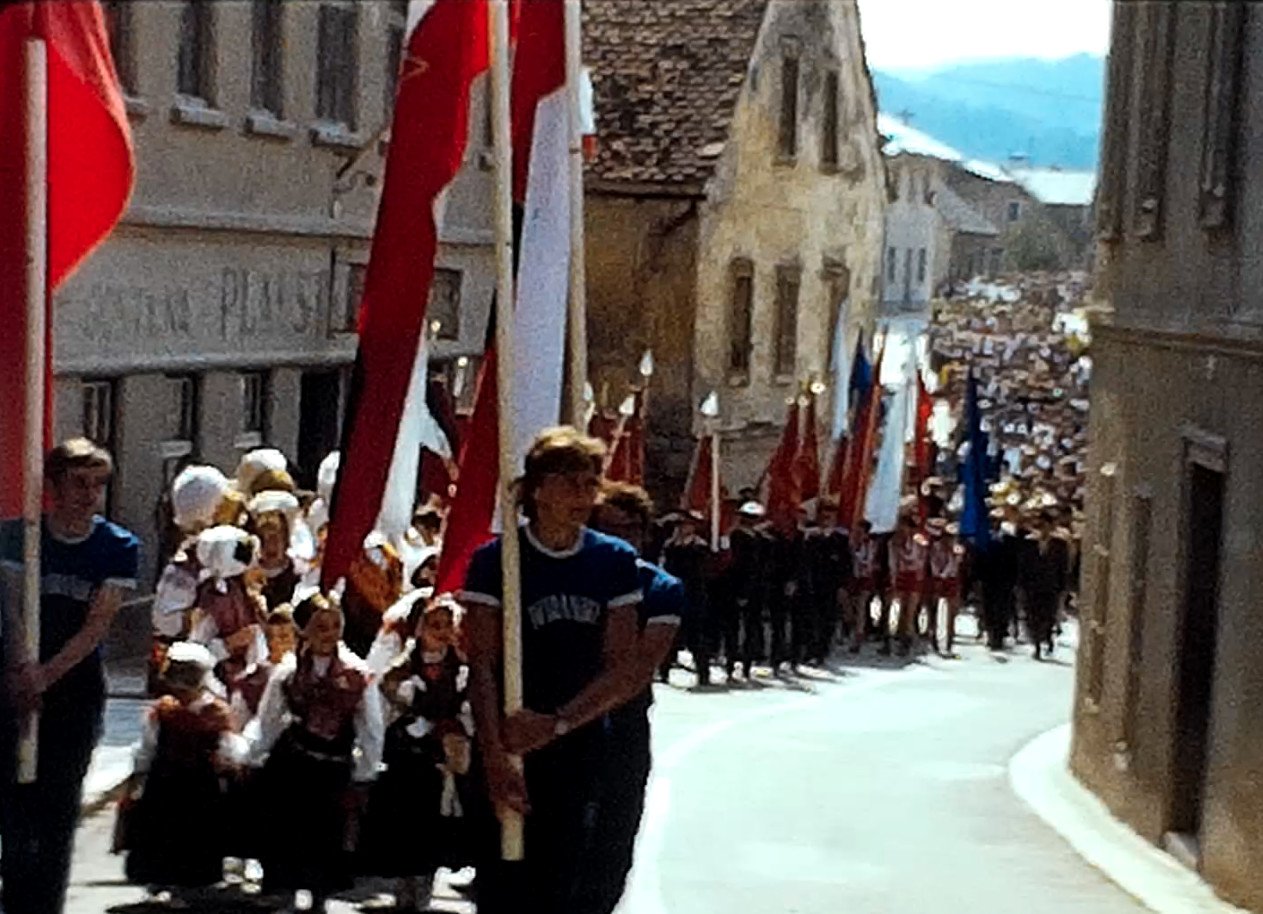 The sixties and the seventies of the 20th century in our former country, a country that ceased to be. A young family moves from a rural environment to a small Slovenian town, where factories are being built and the need for a workforce is increasing. The brothers are growing up.
---
HARNESSING
David Paige, experimental, France, 23'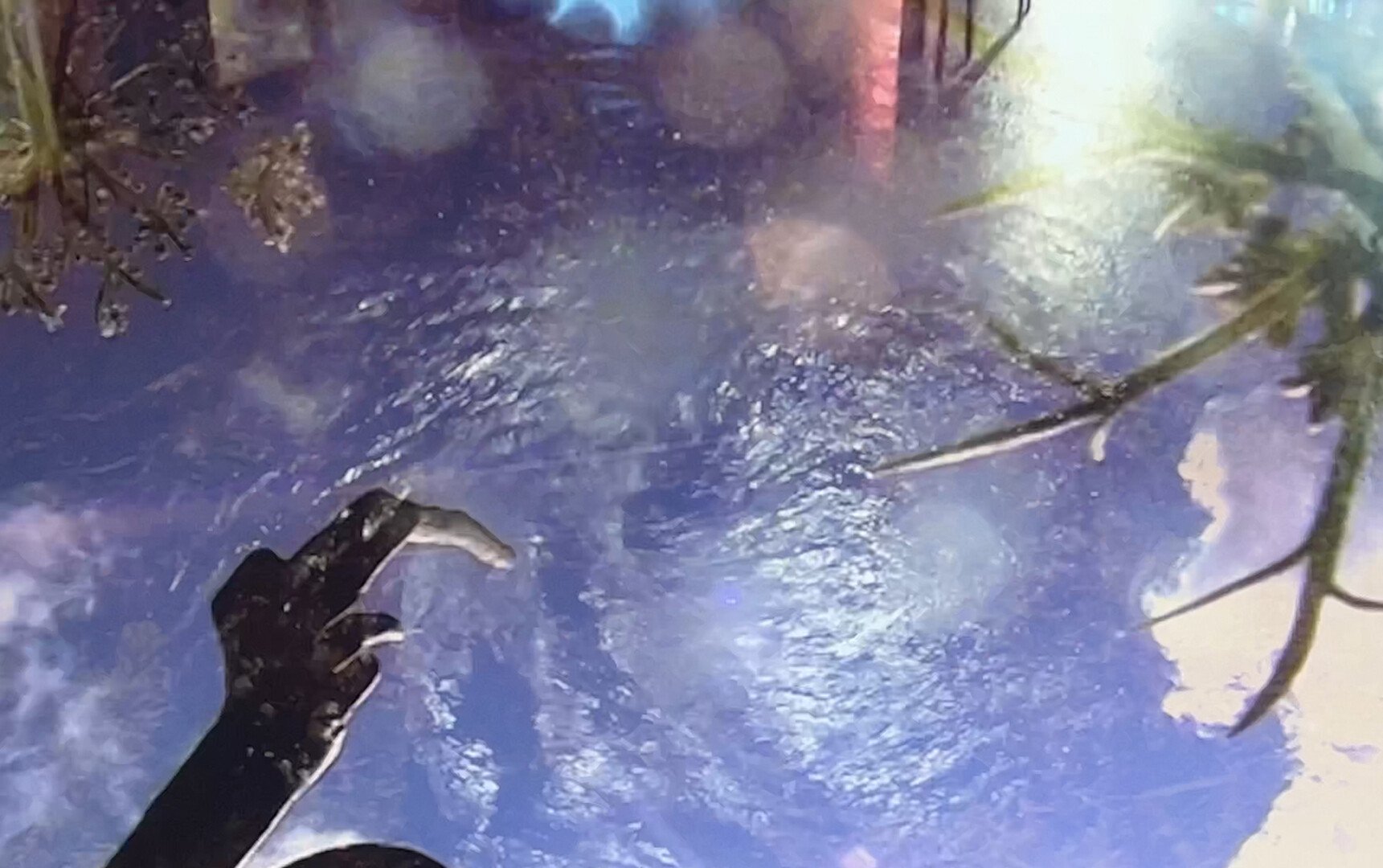 Over a period that followed the enforced shutdown of Paris, David Paige initiated a resonance through observation. Harnessing, the resultant project of filmic work, is an invitation into a record of time amidst global interruption.