Out of 370 submissions sent to us from filmmakers from all across the globe, we, in a rigorous process, made a selection of films that will be included in the festival.
---
HIDDEN PRONOUNS
Amal Alodaini, Rahmeh Alshammas, Jordan, 14'19"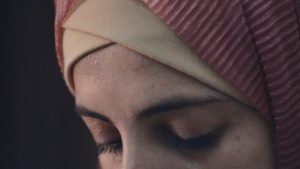 Have you ever thought of how words look like in the eyes of Illiterate people?
This Documentary presents stories of three wonderful characters who used to be illiterate, showing how everything in their lives has changed when they finally owned the simplest yet most important tool humans need, which is literacy ! The film spotlights the obstacles they face in the details of their lives then the changes happened to them mentally and physically lifelong after being liberated from illiteracy.
---
DRIVE WITH ME 
Shiao-ya (Maggie) Huang, Singapore, Animation, 6'57'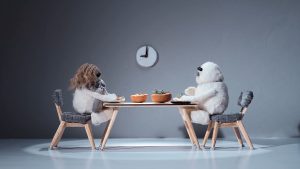 Aiden lives a busy, corporate-worker lifestyle ; he comes home late everyday to a wife that wouldn't talk to him. One night, upon watching a shocking news report, he decides to change his life; for himself, but most importantly for his wife.
---
THE PRESSURE
Kabir Naik, India, Documentary, 9'53'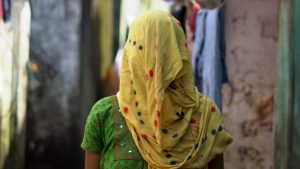 From impulsive violence and child sexual abuse to unhygienic living conditions leading to the spread of diseases and various health issues – the conditions of public toilets, timings and the manner in which they operate, fees charged for usage, infrastructure, etc. all play significant role in the behavior and living conditions of the people from the slums of Goa, namely those of Baina and Birla. This documentary in an attempt to elucidate the inhumane struggle and pressure that our fellow citizens – children, women and men alike, face due to a lack of clean, free, accessible and round the clock public toilets. Can the very thought of performing the most mundane of the human activities that is going to the toilet instill fear in anyone's mind? Yes, it can, if access to toilet, the basic requirement of the civilized world is denied. Such people have to remain under constant fear of controlling the PRESSURE on the bowel and tussle with the hundreds of issues that follow suit.
---
THE DAM N° 50
Wagner Ferreira, Paulo Conceição, Brazil, Documentary, 8:33'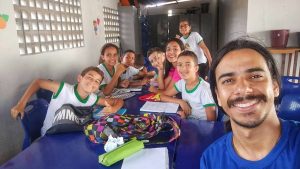 In the Rural Zone of Caruaru, Pernambuco in Brazil, a small agonized weir and students from the harsh Pernambuco, come together to try to reverse the losses caused by the absence of sustainable practices, which through testimonies rescue their history and relevance to the village.
---
WHEN I EXPLODE
Angelo Raaijmakers, Netherlands, Fiction, 7'16''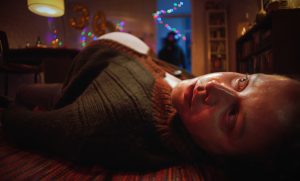 Chris' thirtieth Birthday party is turned upside down when he finds out there is a ticking bomb growing in his stomach. Bomb expert Alim is brought in to defuse both the bomb and the tension.
---
LIMBO
Tatsiana Rustemovna Svirepa, Documentary, Belarus, 13:41'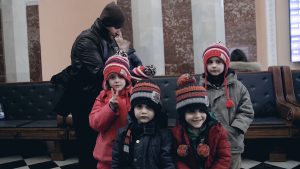 This movie is about a little piece of the life of transit refugees who stay in Brest, Belarus and seek asylum in Poland. The refugees stay in Brest from a few days to six months. Some of them, when they run out of money and lose their mental strength to make attempts to cross the border, stay to live in Belarus. The movie includes scenes with families who already moved to Poland and families who stayed to live in Belarus.
---
REBEL WITH A CAUSE
Tom Roggen, Netherlands, Documentary, 14'37''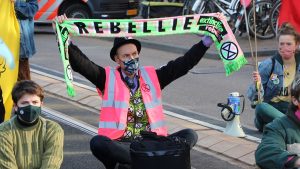 'Rebel With a Cause' tells the story of climate activist Lucas Winnips (46). After learning about the changing climate, he starts to worry and decides to take matters into his own hands, however intense that can sometimes be.
Lucas has always known that the climate is changing and that life on earth is in danger. Like many others, he watched the documentary An Inconvenient Truth, about global warming.
He began to read more and more about environmental pollution and the consequences if the earth were to warm by two degrees. In view of his children, he decided he needed to do more. He felt that people should rebel against this injustice. The range of activism at that time, however, did not fit the image that Lucas had in mind.
During an protest by Extinction Rebellion to occupy the Stadhouderskade in Amsterdam, Lucas decided to join the movement. A movement that, it says, exists because the government refuses to implement policies to protect its citizens. Lucas is one of the thousands of rebels of Extinction Rebellion, a movement that is active in 72 countries.
---
MEMOIRS FROM SOKOBANJA
Dušan Popović, Serbia, Documentary/experimental, 7'53"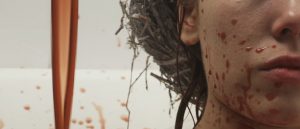 Young woman is battling between a long lost love and a devouring uterus cancer.
---
PARTICLES
Tin Vlainić, Croatia, Documentary, 3'15'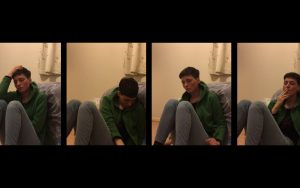 An individual's concept of home is determined by more than just a physical space. It is perceived as a residence of comfort filled with values, memories and sentiment.
But what happens when we remove the outside world and the only world we have is within the walls of our home? Everyday routines become challenged and are facing adjustments especially in a house full of strangers.
---
I'M NOT AFRAID ANYMORE
Eszter Kardos, Hungary, Animation, 4'03"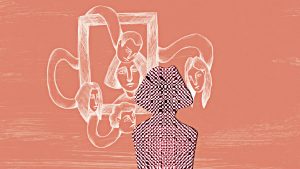 Fear is an inevitable part of our lives, we all hide big or small dreads in ourselves, with real or imagined origins. In my diploma work I looked for answers for my questions about this topic: how do these crushing feelings develop, are there different age specific fears and how do they change – if they change – by time. I asked openness, honesty and some courage as I approached random people on the streets of Budapest with my questions and I also asked them to tell me what they are afraid of the most. My goal is to show that we are not alone with our fears; and if we acknowledge this and respect our and other people's feelings, and we can share a laugh, it was worth it.
---
Ants devoured my soul / Les fourmis ont dévoré mon âme
Adrien Vel, France, 5'13'', animation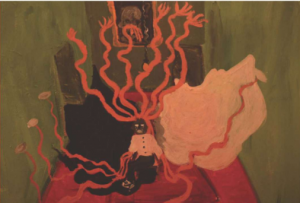 A three-life-long journey in the depth of the soul.
---
MOTHER MARTE
Dorina Toçi, Albania, Documentary, 11'00"
In a village in Albania lives a 90 year old mother. She prays every day for the children grandchildren living abroad for their happiness. In her old chest she has prepared the dress embroidered with her hands for the day of her death.
---
APPROACH
Valentin Tyuterev, Russian Federation, Documentary, 5'43"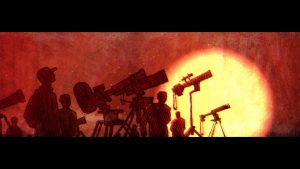 It's going to crash into earth! People gather in the field as they get to witness the greatest event of their lives.
---
COW BELL
Bogdan Georgescu, Emanuela Gabriela Susanu, Romania, Documentary, 14'51"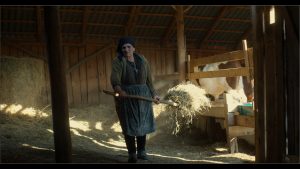 The mother loves and takes care of the animals. The son ensures the maintenance of the farm. Together they form a duo of perseverance and responsibility, constantly pressured by fear of the uncertain future. Cow bell places us in the animal skin, so we can feel and listen to them.
---
Hush! Noise – What an average
Pauline Herlent, Maxence Benoit, France, Music video, 5'43"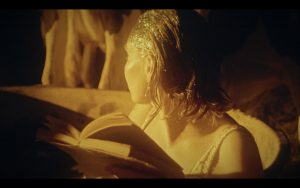 In a small campaign, the end of the world approaches in a collective passivity, where the daily life of the characters is in the grip of a fire.
---
They are…

Author: Anita Čeko, Documentary, 2'57", Croatia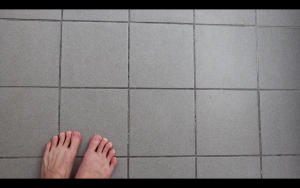 They are all those things we are not.
---
Šabi, šabi!

Sunčica Ana Veldić, Documentary, Croatia, 11'11"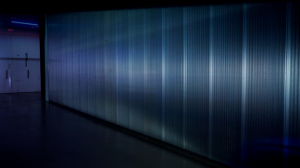 A person lives as long as the memory of her lasts. Lujza Karović, a Viennese woman who came to live in a small Dalmatian town at the beginning of the last century, is remembered by her turtles who still live in her magical garden.
---
Everything Came To Me Late
 Martina Lončar, Documentary / Experimental , 8'03"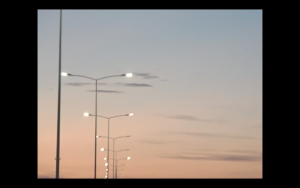 Belgrade is my rainbow, I will walk under,I will be a Serb, I will be a great poet.
---
You Can't Automate Me
Katarina Jazbec, Netherlands, Slovenia Documentary, 2021, 20'
Lashers risk their lives securing shipping containers. Each of their bodies tells its own story.
---
Can't wait for you to come
Tomaž Grom, Slovenia, Documentary, 2021, 30'
The absence of memory fills the void with sounds and images stored in time and space. A photograph is a seemingly motionless time, but which is now able to slide backwards. And make a film (Primož Čučnik)
---
Magical Castle is Now Here
Ester Ivakič, Slovenia, Experimental, 2021, 3'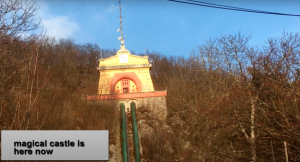 Magical castle is here.
---
Sisters
Kukla, Slovenia, Fiction, 2020, 23'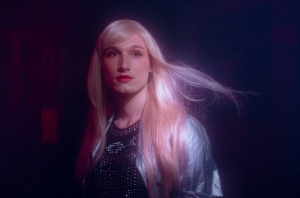 Three best friends, sworn virgins, get into a fight with local boys. When things get rough, they are saved by girl in the becoming.
---
Invisual
Yuliya Molina, Hrvaška, dokumentarni / eksperimentalni, 7'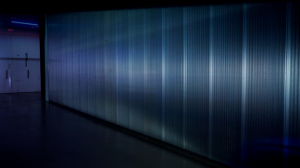 'Invisual' is a short hybrid documentary film that follows 'invisible' everyday workers at the museum.
---
Events Meant to Be Forgotten
 Marko Tadić, Croatia, Animation, 2020, 6'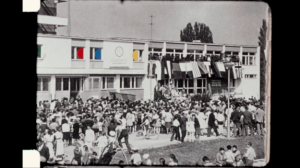 Filmed on 16mm film, this visual expression is rooted in archival materials, drawing its inspiration from a poem by Hans Magnus Enzensberger. It speaks of forgotten people, their lives, and their deeds.
---
Matijevići in Isolation
Matej Matijević, Croatia, Documentary, 2020, 13'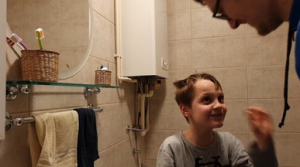 How to survive Covid-19 isolation locked inside four walls with a family and not strangle each other? Maybe Matej Matijević could write a dissertation about that since he found himself in the middle of such a well-known situation.
---
Beli božič
Josip Lukić, Hrvaška, dokumentarni, 2020, 27'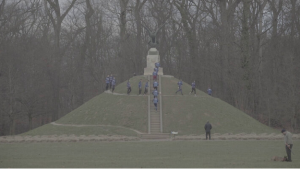 City park – an ideal place to relax.
---
Microcassette –The Smallest Cassette I've Ever Seen,
 Igor Bezinović, Croatia, Animation, 2021, 11'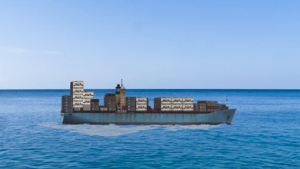 Among the garbage heaps of a big landfill on the island of Lošinj, Zoki uncovers a microcassette. A close study of the discarded object serves as a tribute to chance and imagination.
---
www.s-n-d.si,
Sara Bezovšek, Slovenia, Experimental, 2021, 14'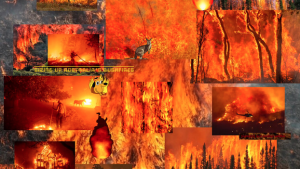 With this project, Sara Bezovšek was drawn to various apocalyptic scenarios that could lead to the end of the world as we know it. She collaged visual material found online in the form of short videos, memes, photographs, gifs, emoticons, and various external links, with her own works, thereby creating a complex and visually saturated narrative.