The competition program of the 20th edition of the Luksuz Film Festival was carefully selected by an international group of Luksuz produkcija volunteers, who come from different cultural backgrounds, but all are passionate about filmmaking. Among more than 70 submitted films from Slovenia and Croatia, 16 were selected.22222
---
COLLECTORS
Mia Martinović, Documentary, Experimental,  Croatia,  9′ 2"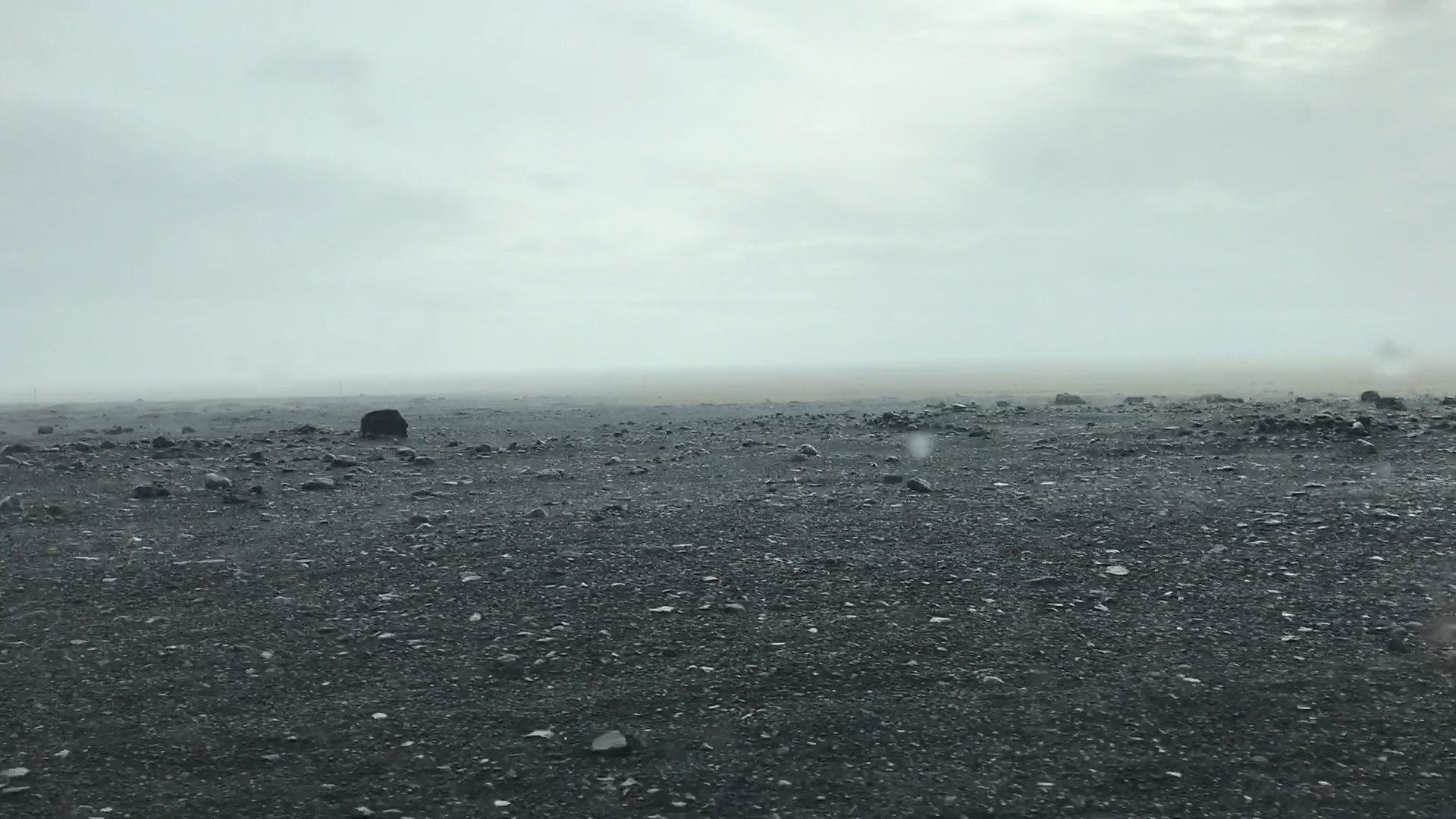 She enters the Archives to hand over her memories. How much time can she get in return for the things she experienced? Film essay that combines videos and photographs, reality and fiction, where author explores the value of her memories and her imagination.
---
CRADLE
Filip Jembrih, Documentary, Slovenia, 13′ 51"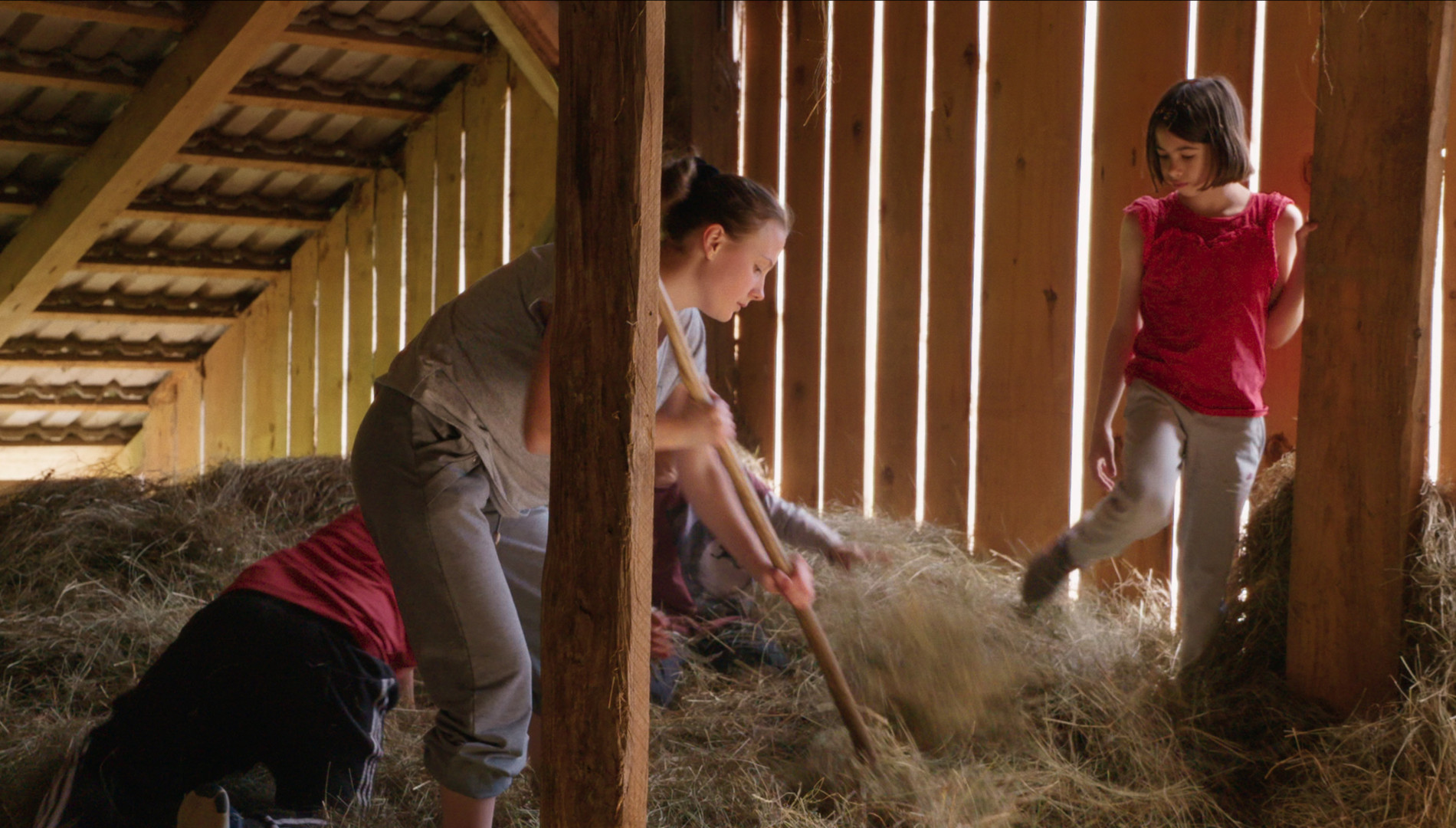 A young girl transitioning into adulthood ponders about her village, her parents and her brothers, which she will soon be leaving behind.
---
EMBRACING THE FLOOR
Katarina Lukec, Autobiography, Documentary, Animation,  Croatia, 4′ 19"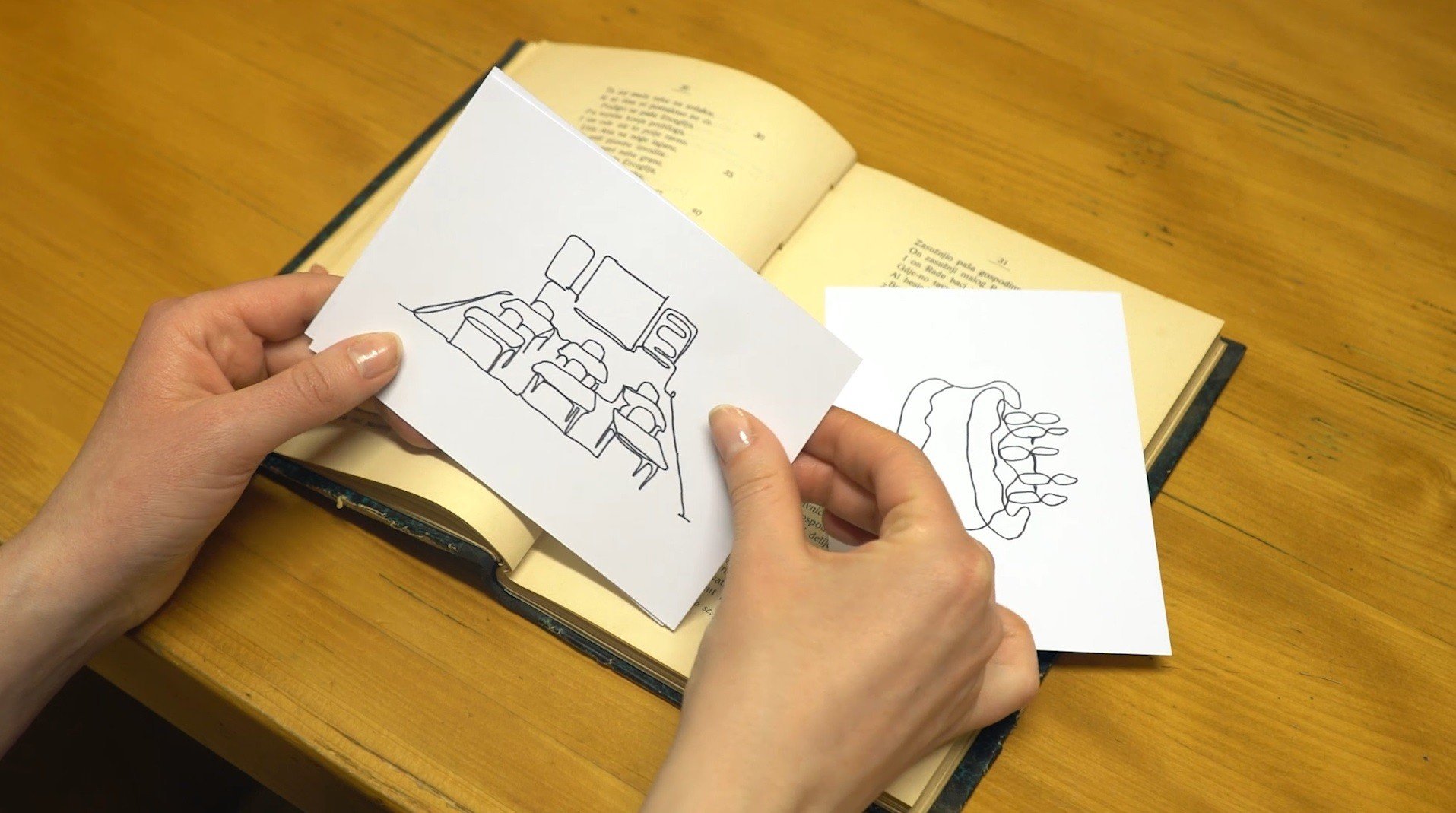 The author's first autobiographical film. About faith, adolescence, and fainting.
---
FLOWERS OF DEATH
Marko Plejić and Marta Ramos Sánchez, Documentary, 11′ 27"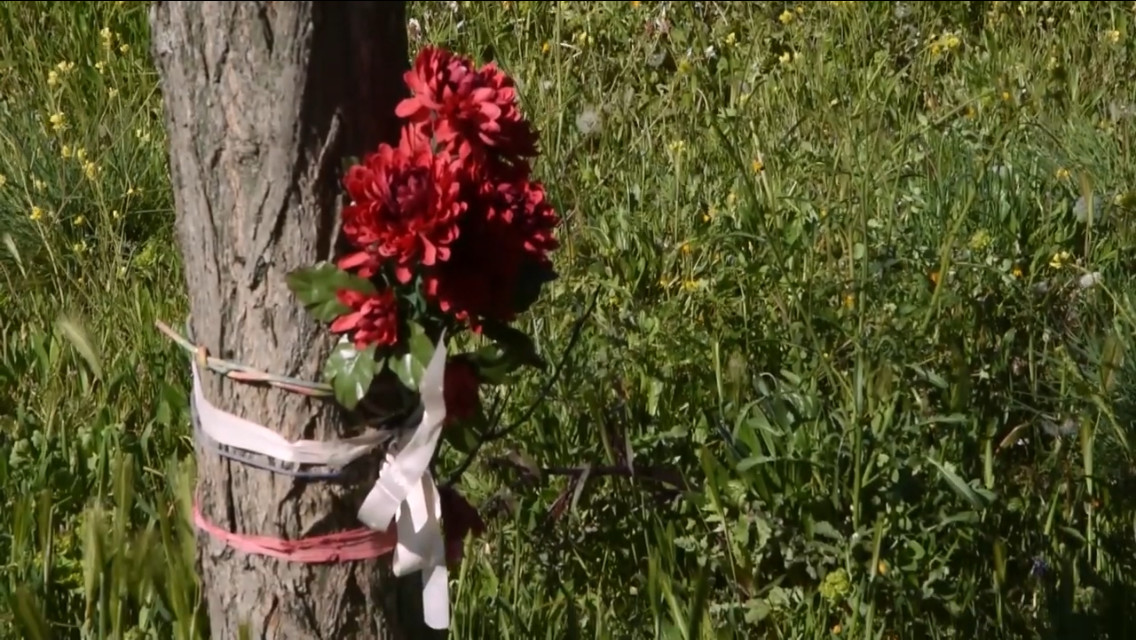 "Flowers are something that follows us through our entire lives. They are a symbol of love, happiness and joy. Everyone is glad to receive them, but not in this way.
This short student documentary film offers an inquiry into the, seemingly, contradictory, connection between the illusion and reality – between flowers and death. 
Intrigued by the platonist connection between "this" world and "that" through contradictions, we have decided to explore the connection of life and death through the microcosm of flowers.
---
KRASNI NOVI DOM
 Gašper Markun, Renato Švara, Documentary, Slovenia, 11′ 56"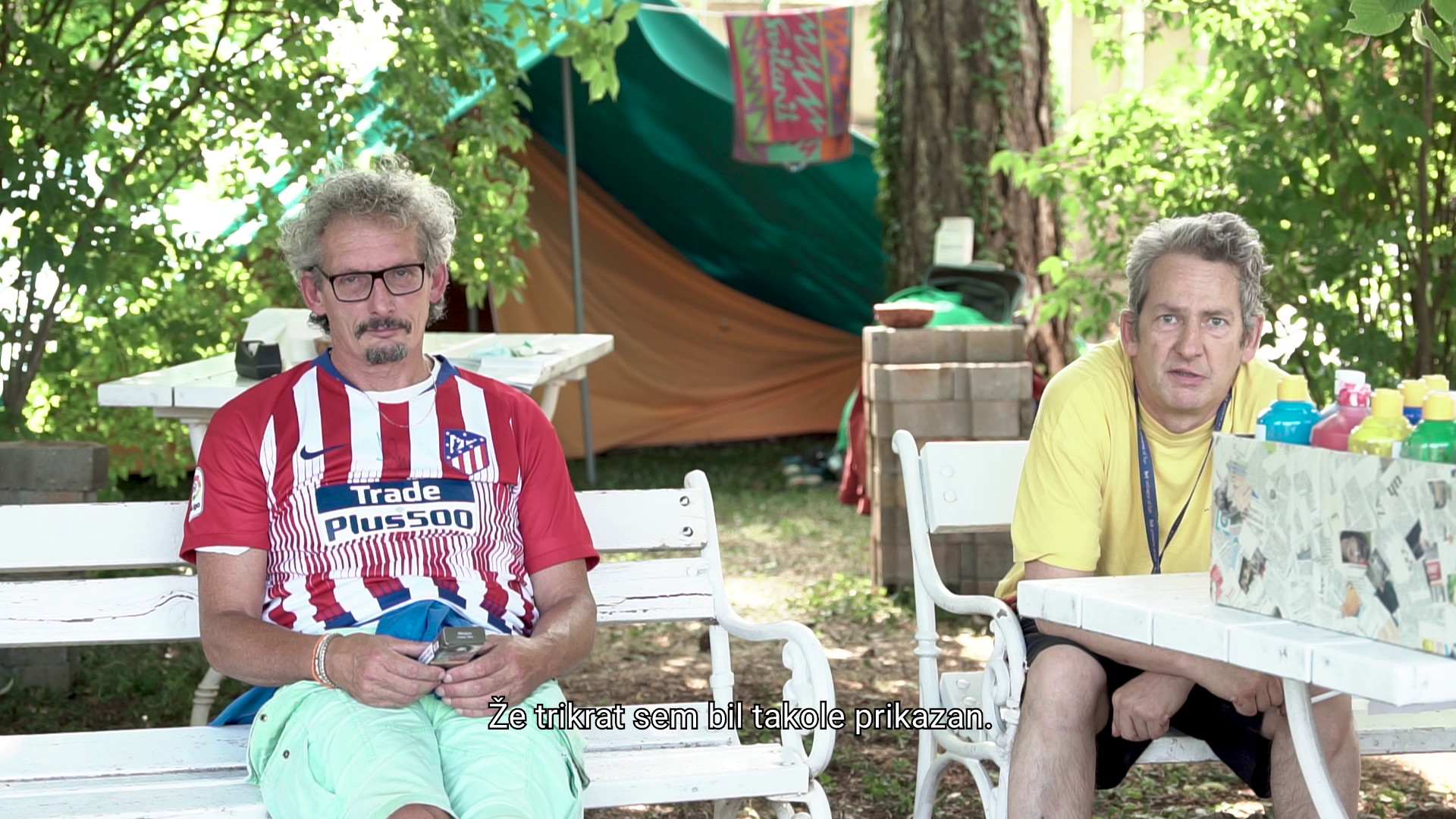 The documentary mini-series Krasni novi dom (A Brave New Home) follows the deinstitutionalisation of Dom na Krasu, a total institution in the Slovenian Karst region. Deinstitutionalisation is the transformation of mental health facilities from total institutions to community services and the relocation of its residents back to society. In episode 4 (out of 9) we take a look at how the Coronavirus pandemic hindered the project, how the residents of Dom na Krasu experienced this period in time and how a work-camp of social work students helped open up the institution again and reignited the spark of the project.
---
LAVA LAMP
Aljoša Toplak, Documentary, Slovenia, 9′ 45"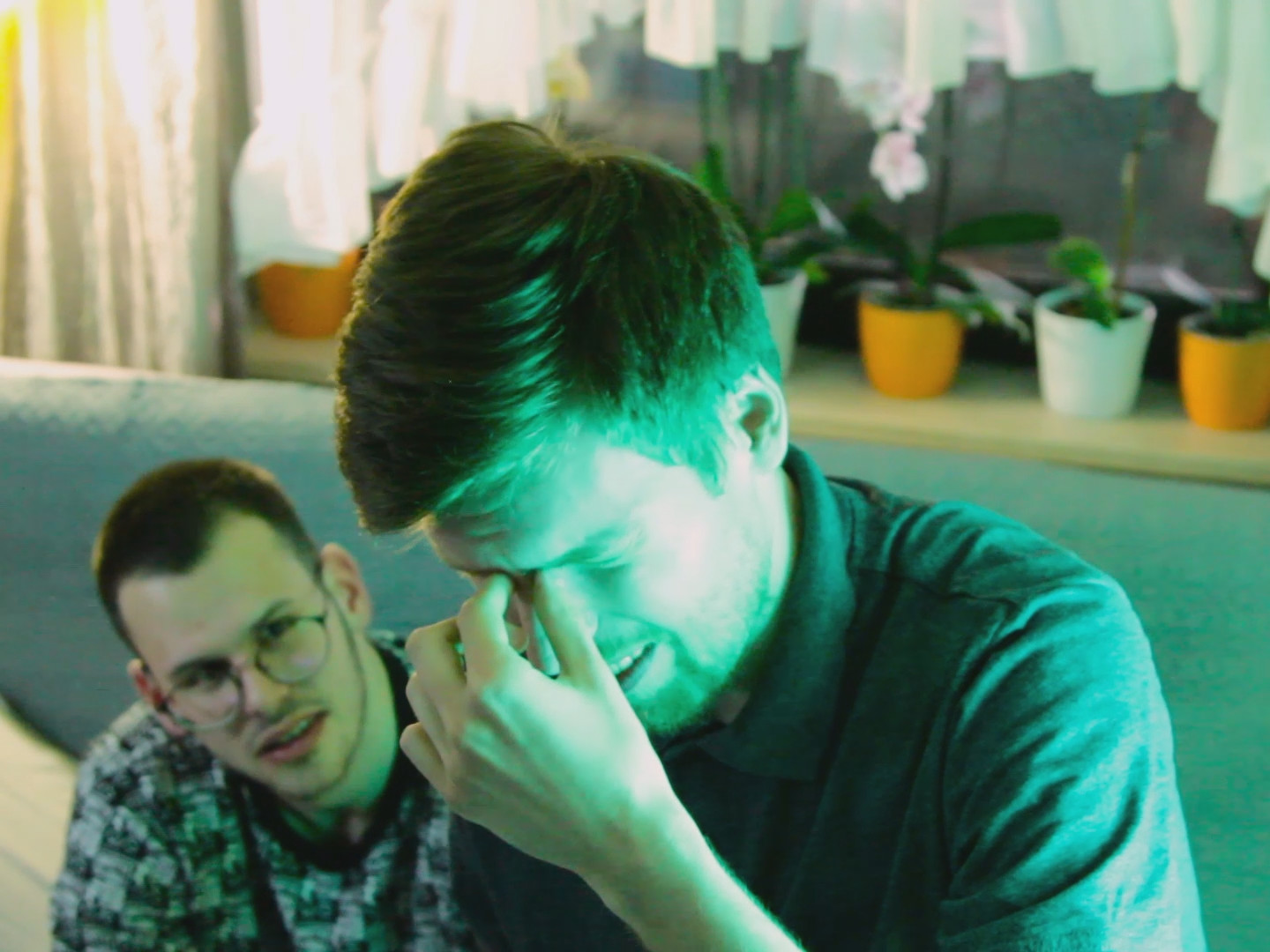 When a documentary about cathedrals starts playing on TV, two friends discuss why people start their projects and live their lives the way they do.
---
OLD MAN BUILDS A CHAIR
Maj Rebolj, Fiction, Slovenia, 9′ 13"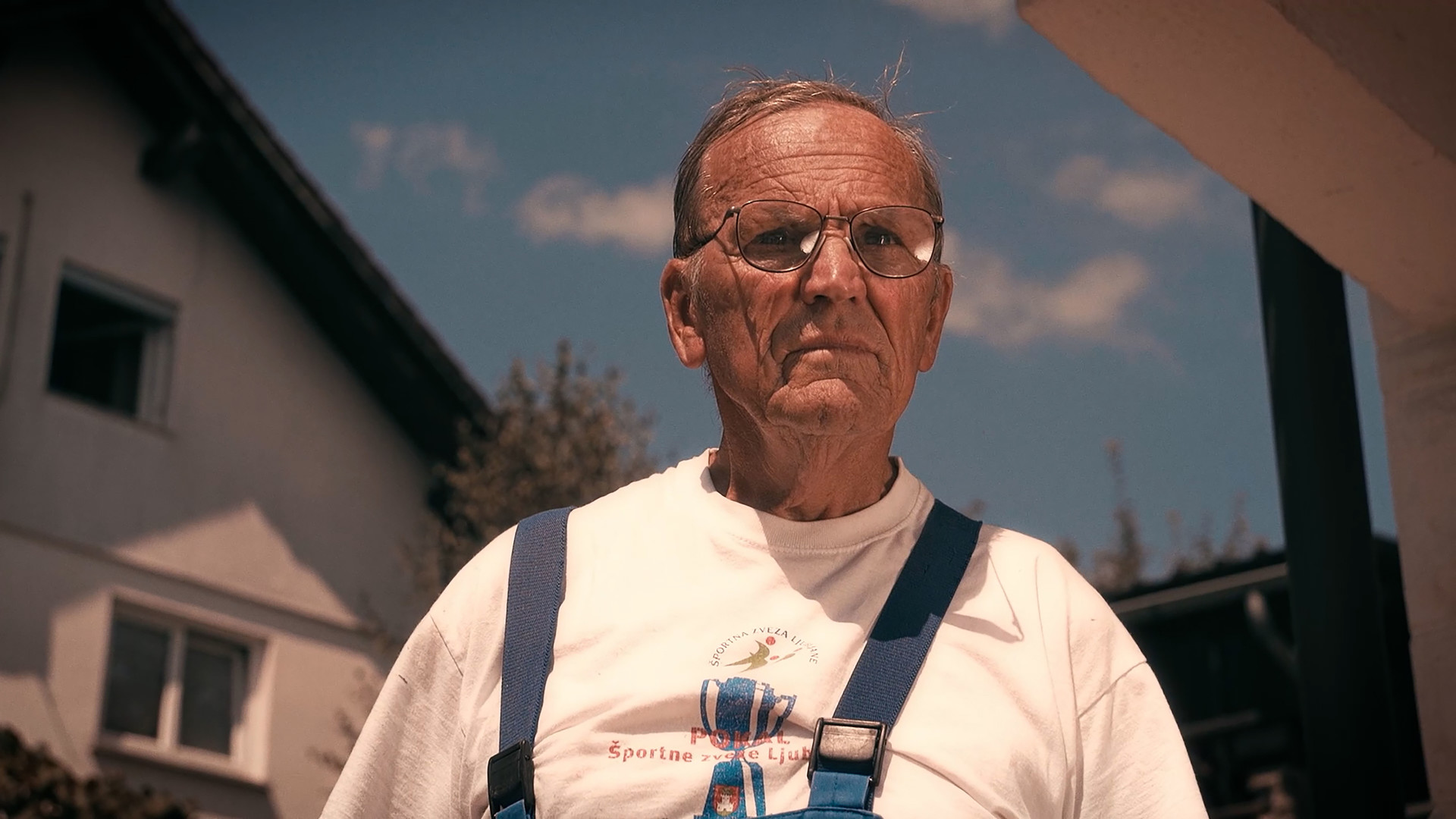 This is a simple short film about an old man, who is trying to build a chair.
---
TOMORROW WHEN I SAW YOU
Mojca Radkovič, Ajda Zupan, Malaz Usta, Documentary, Experimental, Germany, 4′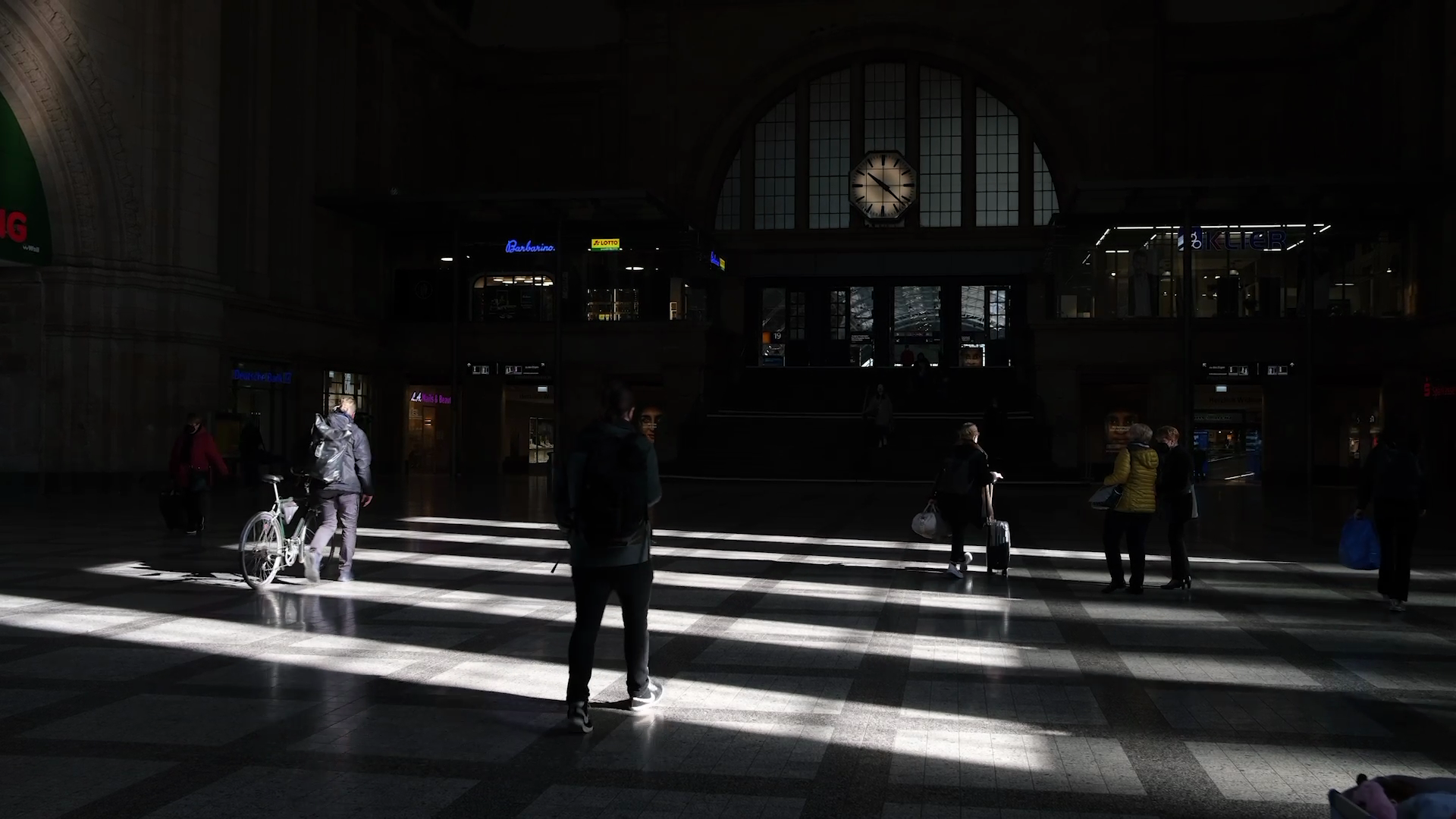 Three strangers meet in search for a sense of belonging.
---
WHAT I LEAVE, REMAINS
Nika Otrin, Slovenia,  9′ 52"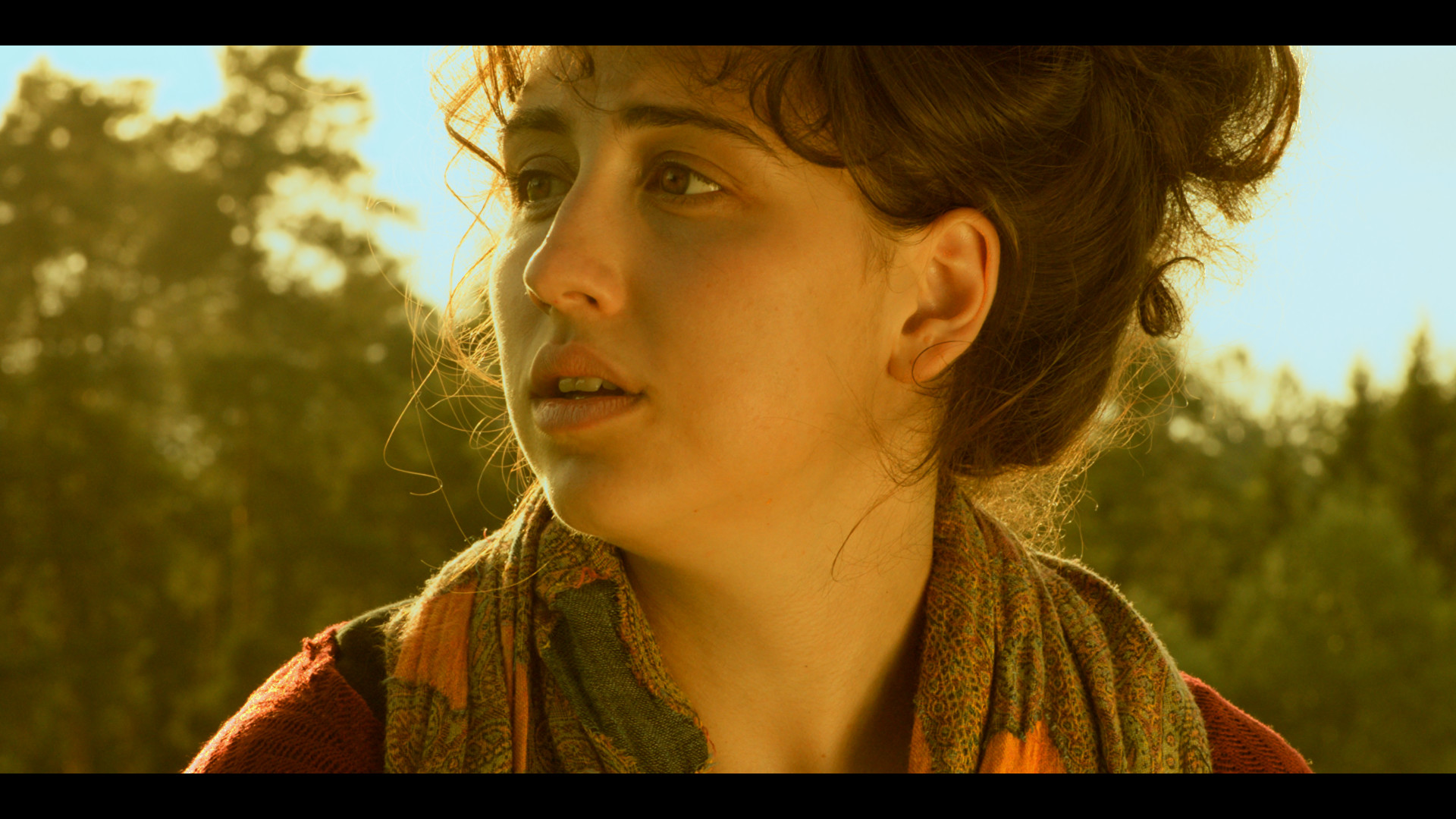 The search for food leads a young tramp to a dangerous dog. It turns out that the environment in which she finds herself is more foreign to her than a dog
that is just as starving and stray as she is.
---
EVOLUTION IS THE RIGHT SOLUTION
Ana Prebil, Animation, Slovenia, 4′ 48"

The primordial soup is cooking and in it the most peculiar organisms whose curiosity soon takes them on a journey to walk on land where they keep evolving and hanging out with other animals and beings until they fall out of symbiosis. But then the sky lights up with a threat that might destroy them all if they don't come together.
---
BABUSHKA HAS A NEW BOYFRIEND
Directed by Dean Hamer,  Animation, Croatia, 9'15"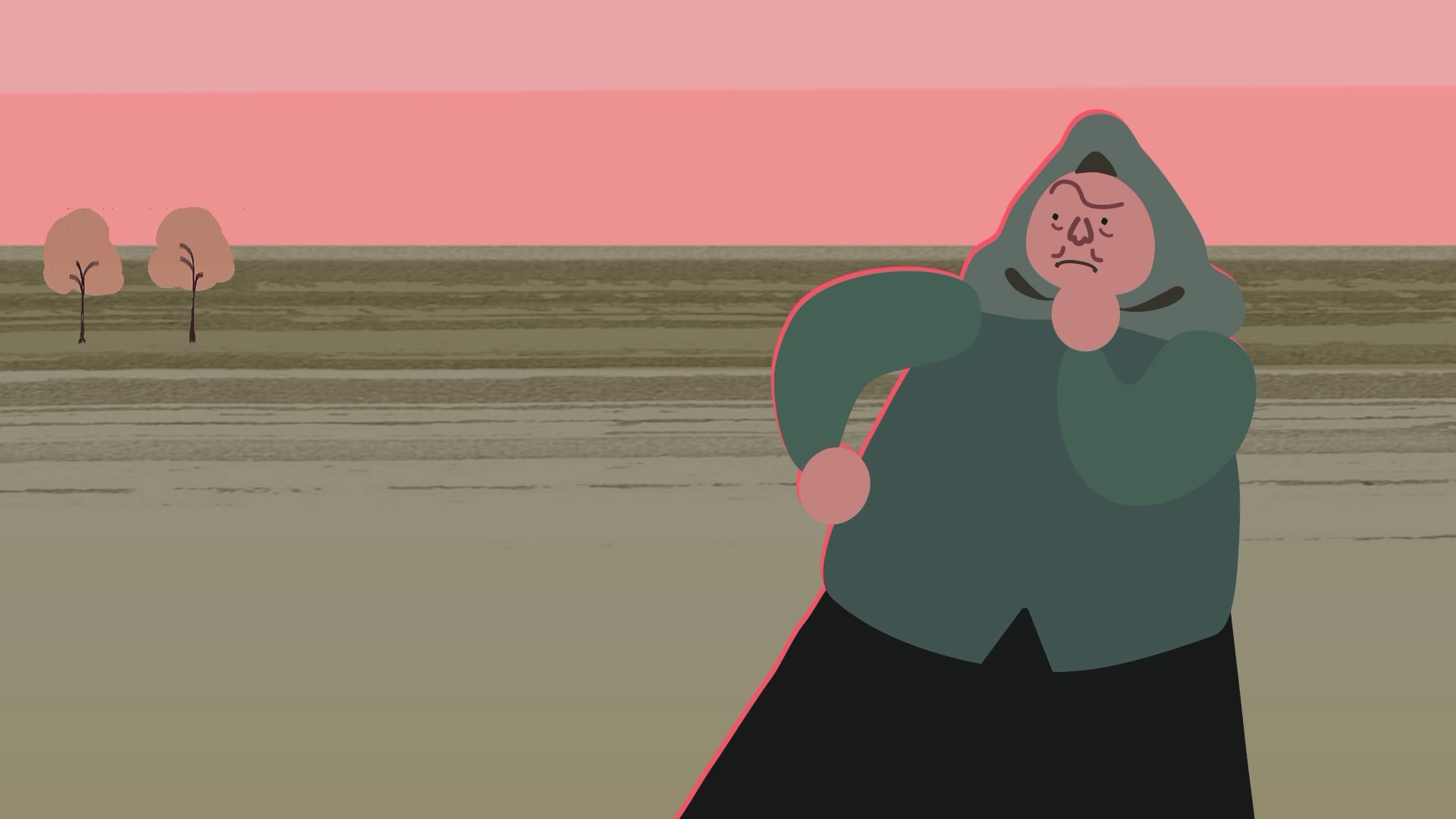 The babushka is questioned by her shocked family about how she met her new partner, who turns out to be an animated living skeleton, to which the babushka casually
but enthusiastically recounts the event.
---
ALL THE WAY UP (Tout en Haut)
Directed by Robi Predanič, Alen Predanič, Animation, Slovenia, 7′ 45"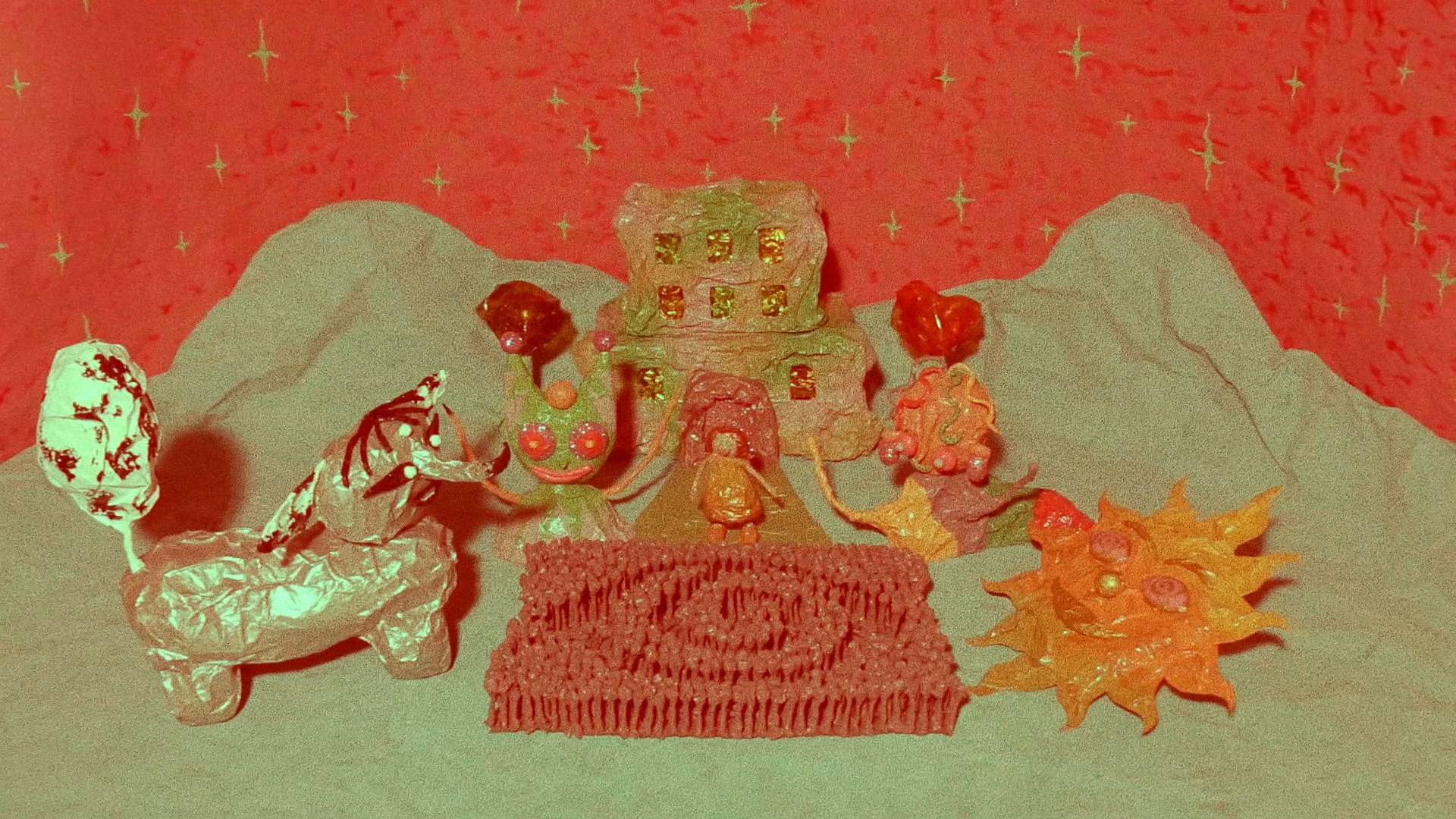 Two creatures have a dream to be the first to capture aliens on film. One day UFO arrives on their planet, but something goes wrong and they can't film it.
The ufo arrives again and they are challenged again.
---
MUSICAL
Directed by Žiga Krajnc, animation, Slovenia, 8′ 06"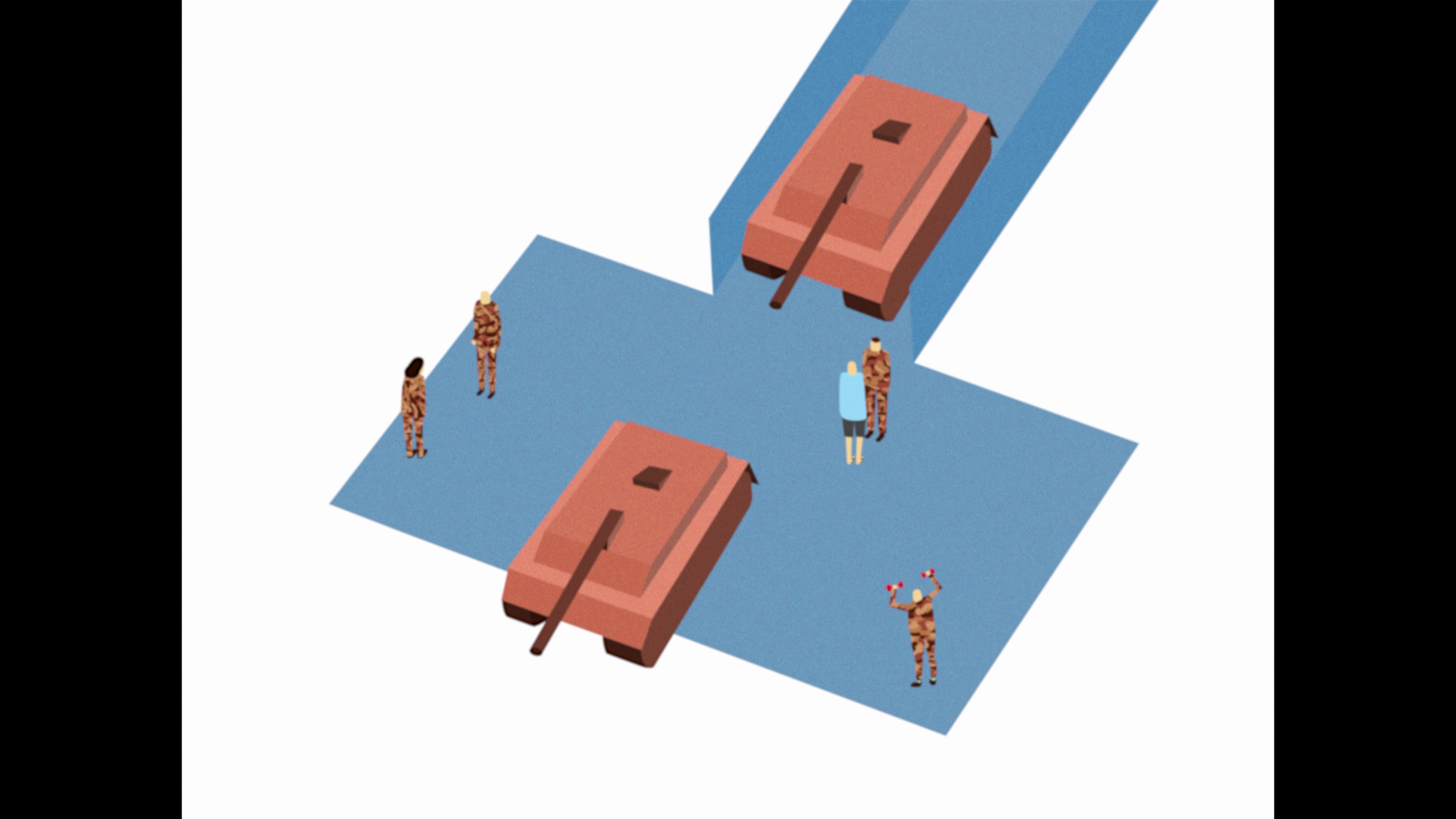 A view of the world from the perspective of ordinary people looking for their own little corner in the world.
---
TELEVISED
Directed by Josip Skledar, Petra Krišković, Jurica Nikolić, Katarina Ivanković, Janko Gross, Marta Barlović,
Hana Tomić, Matej Tomić, Jelena Horvat, Borna Benčić, Lara Jakovina, Lucija Petkoviček, Mia Banovac, animation, Croatia, 2'30"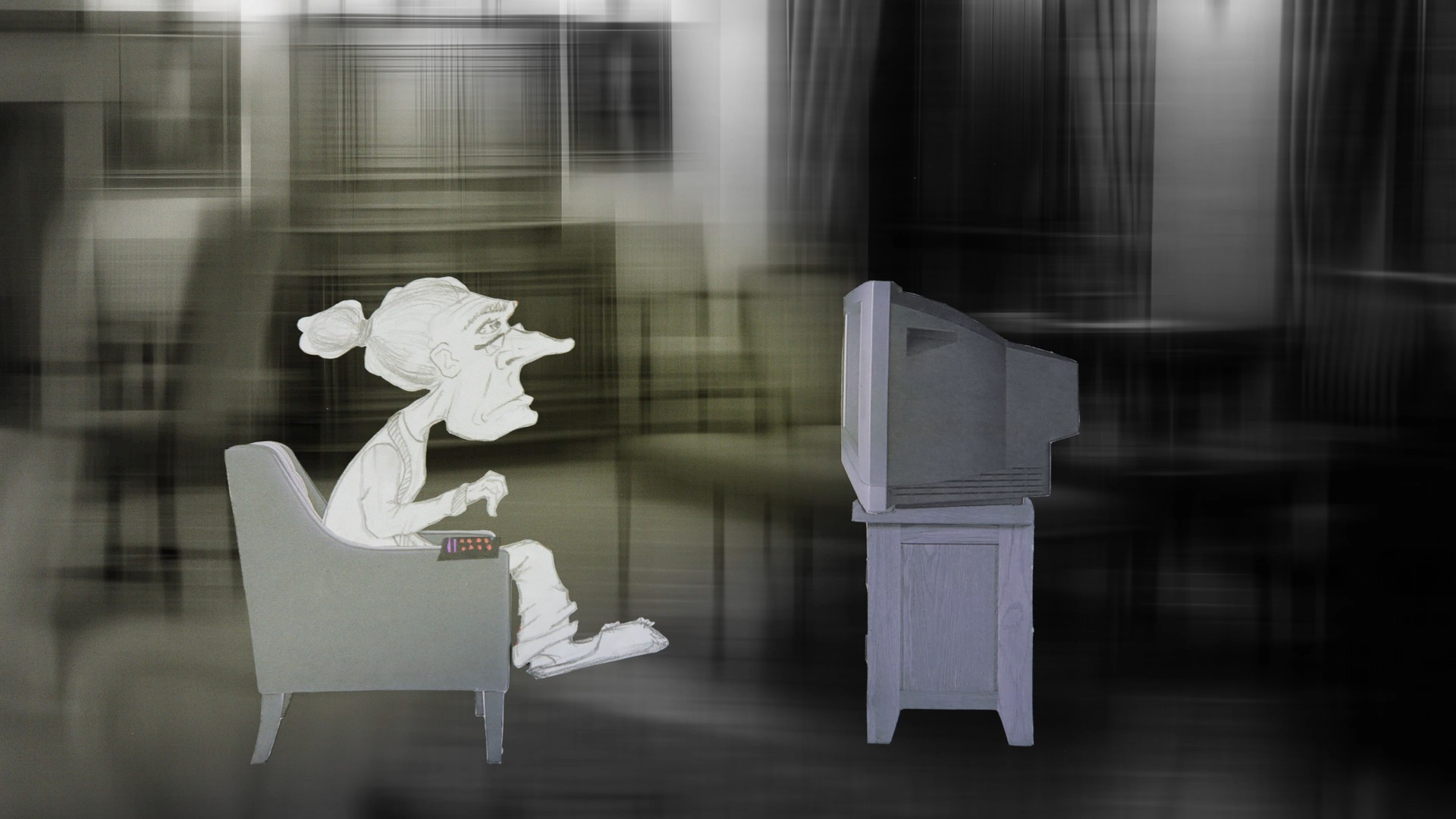 The media influences us even more than we think.
---
NIČ NI NAROBE
author: Pika Terpin, Animation, drama, Slovenija, 2'10"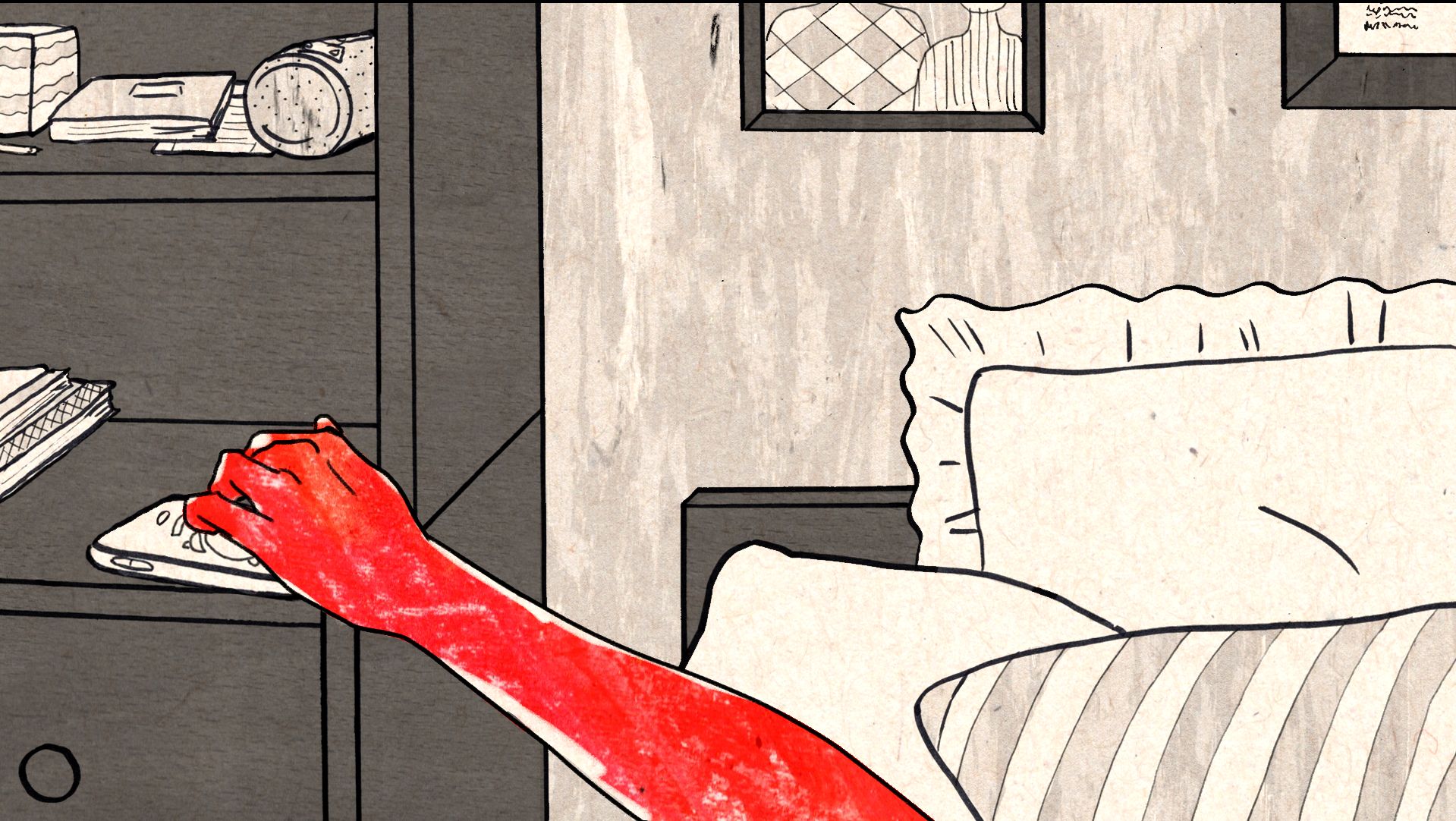 The short uses the medium of animation to visualize the experience of a panic attack, including the events leading up to it.
---
PRIJATELJ
Pika Terpin, Slovenija, Poetic drama, 0'30"
The animation illustrates the author's poem. Not in the literal sense, but by creating a mood for the poem.
It shows a person going through their daily life, while the poem hints at what may be going through their mind.
---
LIBURNIA FILM FESTIVAL 
In Medias Res
  Ana Klepo,  Documentary, 22'40" , Croatia
Waking up again to a sticky blue morning and seeing things through the prism of change as well as expecting a better "tomorrow". "Coming of age" film about finding yourself in a sea of spent style, routine parties, supporting the equally worn-out nightlife of town known as "flowing city".
---
Sve kaj ti nikad ne budem rekla
Bela Bračko-Milešević, Documentary, 4'13"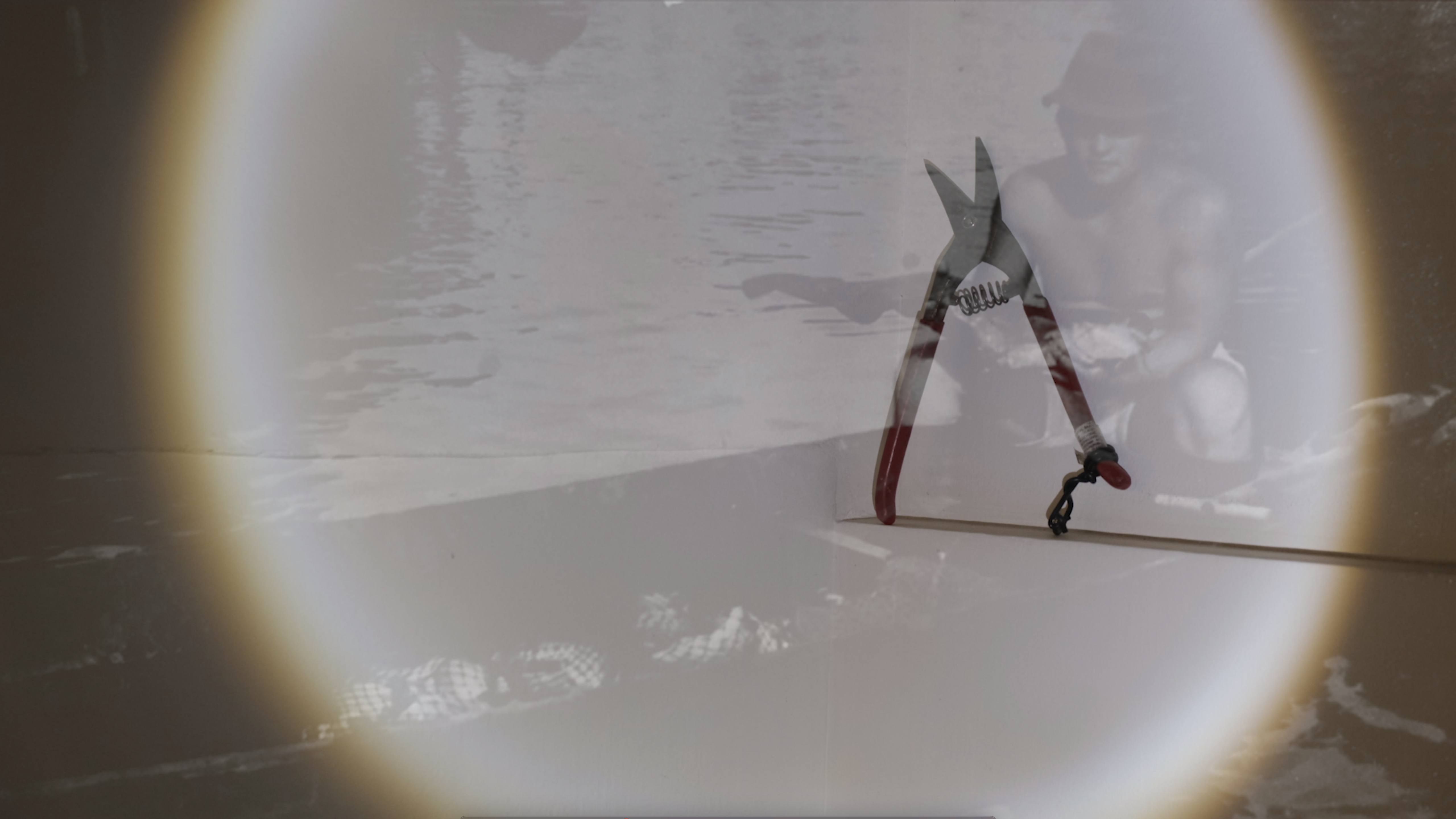 A combination of old photographs, artificial memories and re-examination of feelings created by a lack of intergenerational
communication results in the deconstruction of the pater familias.
---
Laku noć, oprosti  (Good night, I'm sorry)
Sara Alavanić, Documentary, Croatia 17'46"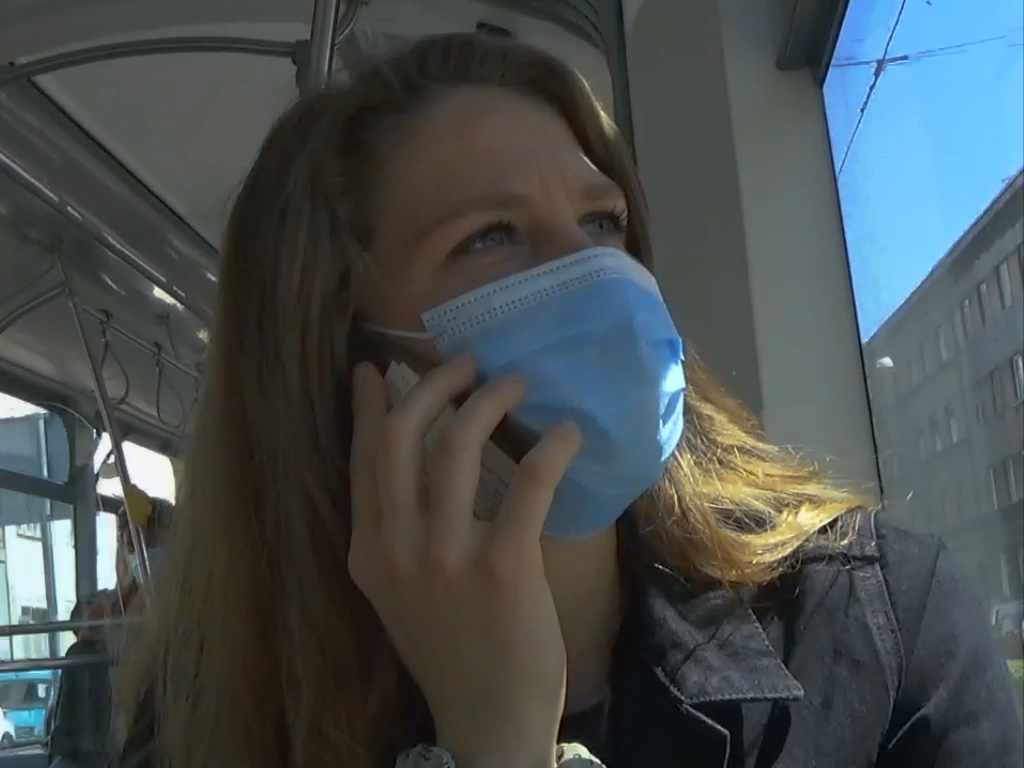 In the dead of the night, a phone call reveals how a friendship has one-sidedly turned into something more. Morning after follows introspection and escapism.
---
Martin Torpedo
Toni Jelenić, Documentary, 12'42"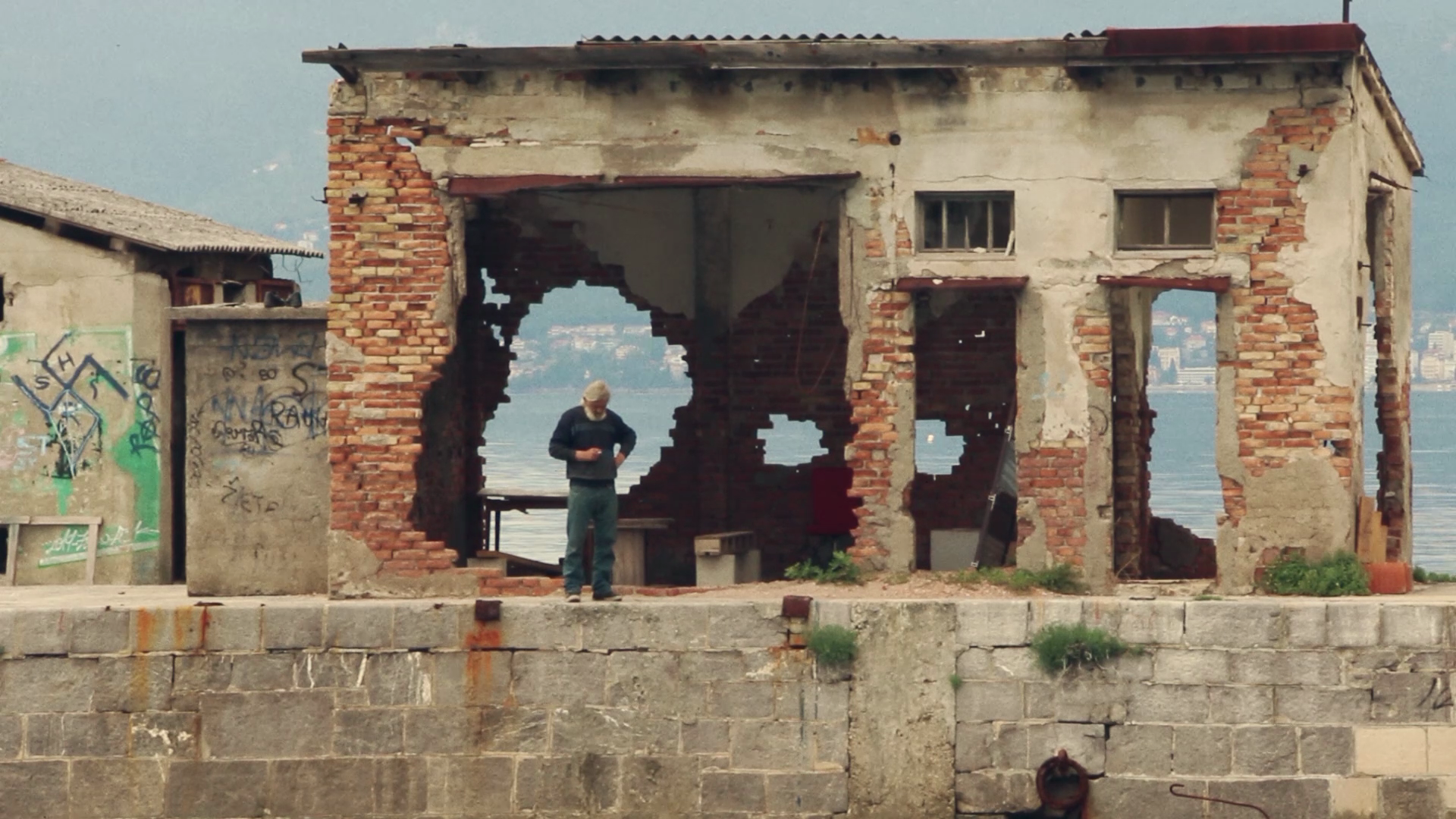 Martin is an old man without a home who found his place under the sun in the port of the former Torpedo factory. Right by the sea, in an abandoned concrete space, he settled down with some of his property. A painting, one fishing rod and his bicycle. He found the painting in a trash can, he takes out squid with the fishing rod from his – so to speak – living room, while plastic bottles hang from the handlebars of the bicycle. He never monetize the plastic bottles, because he is not a bum. These are the necessary props in the fight against boredom, which he fights in ingenious and less ingenious ways. He wanders through the long industrial street, leads monologues in front of a coffee machine and smokes red York.
---
Plejade  (Pleiades)  
Mateja Zidarić, Documentary, 12' 7"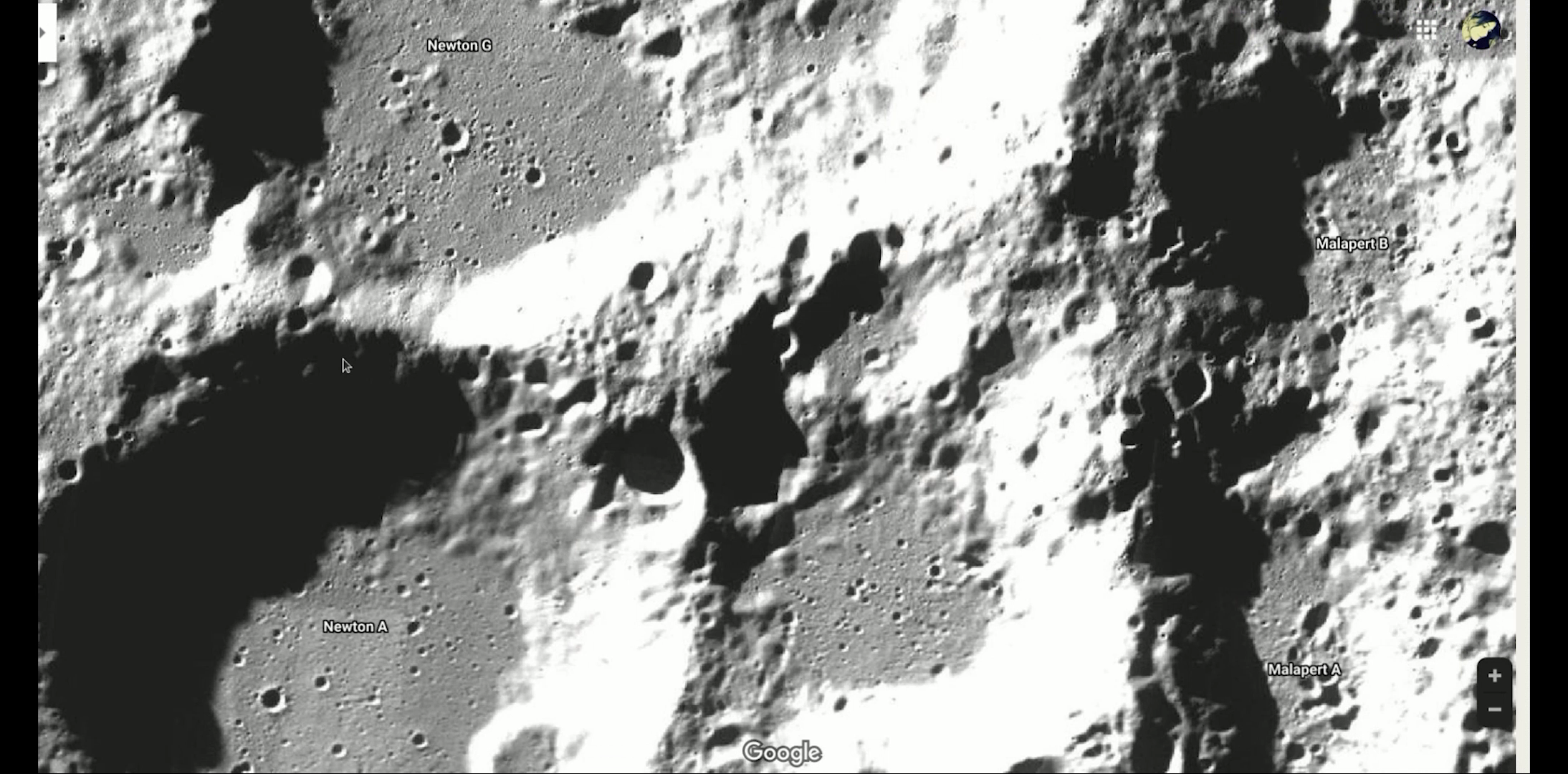 To this small shift in one of many Microcosms, I willingly engrave meaning using mythology. Myth as a metaphor, or as a means of destruction of every fright that might cross in.
---
Trafika
 Dora Slakoper, Documentary, 5'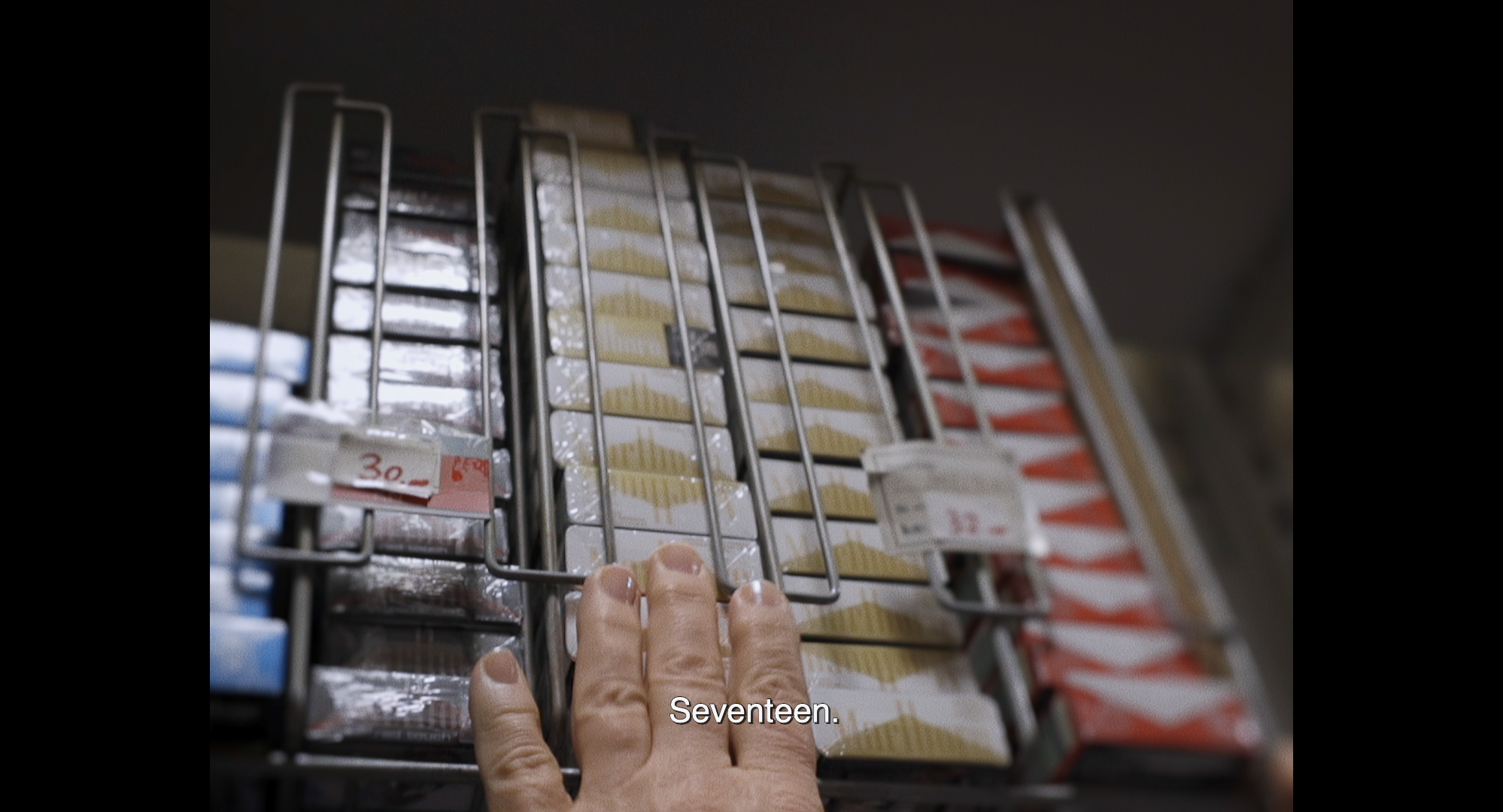 Although tobacco shops are a vital part of urban everyday life, the workers on the other side of the glass remain invisible to the public. Using a hybrid approach and expressive form, the film enters the workspace and describes the repetitive and claustrophobic job from the perspective of a real saleswoman, Štefanija. The film was inspired by a research on working conditions of cashiers in small shops published online by The Antifascist network of Zagreb.
---
RESTART ŠOLA DOKUMENTARNEGA FILMA
Kunac 
 Michele Bulešićdocumentary, Croatia, 12' 39"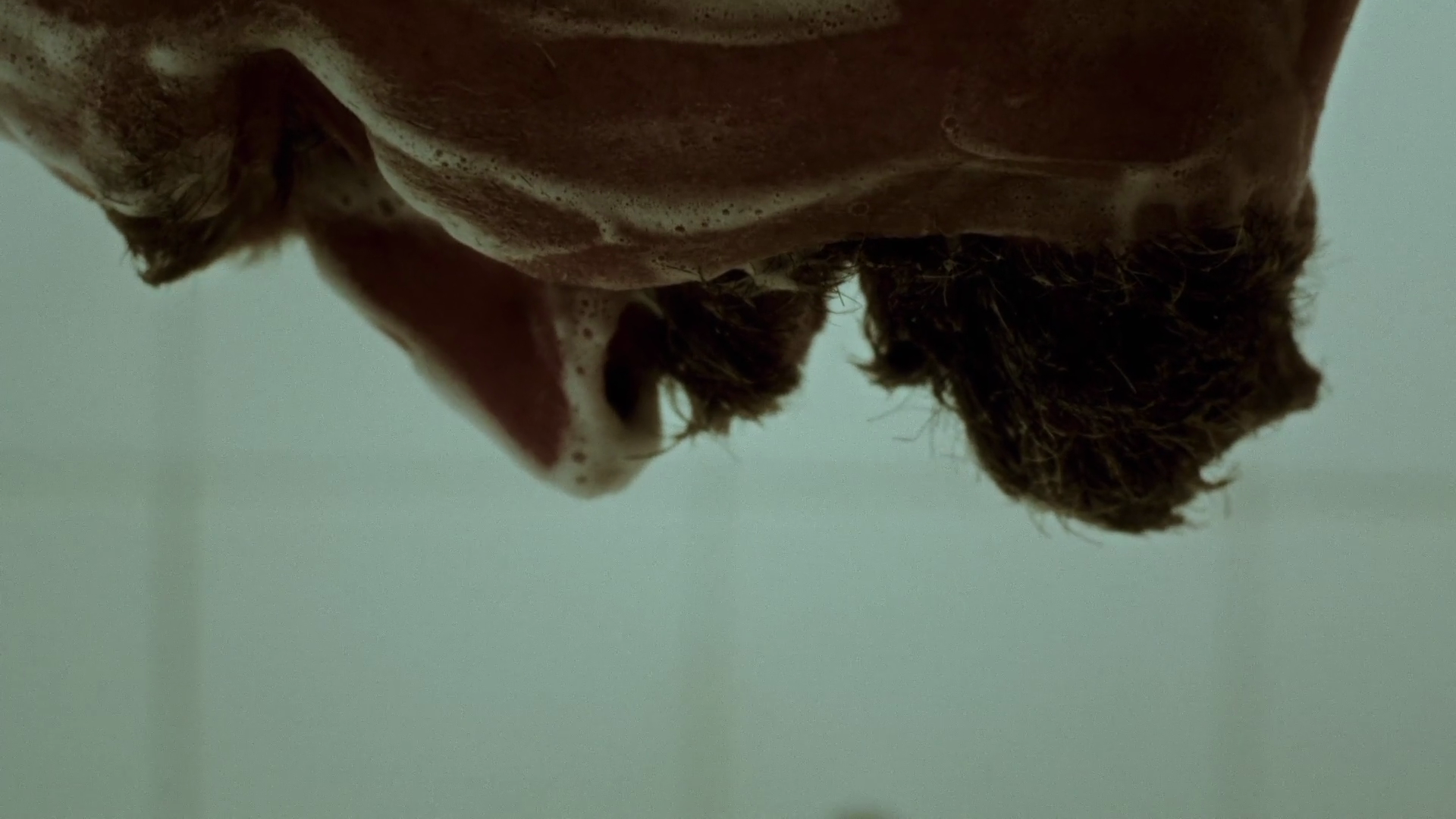 Emotional confession, born in an intimate atmosphere and an even more intimate moment, provide a sketch of a portrait of the author's friend.
---
Juha od cikle
Eva Marija Jurešić, documentary, Croatia, 11'10",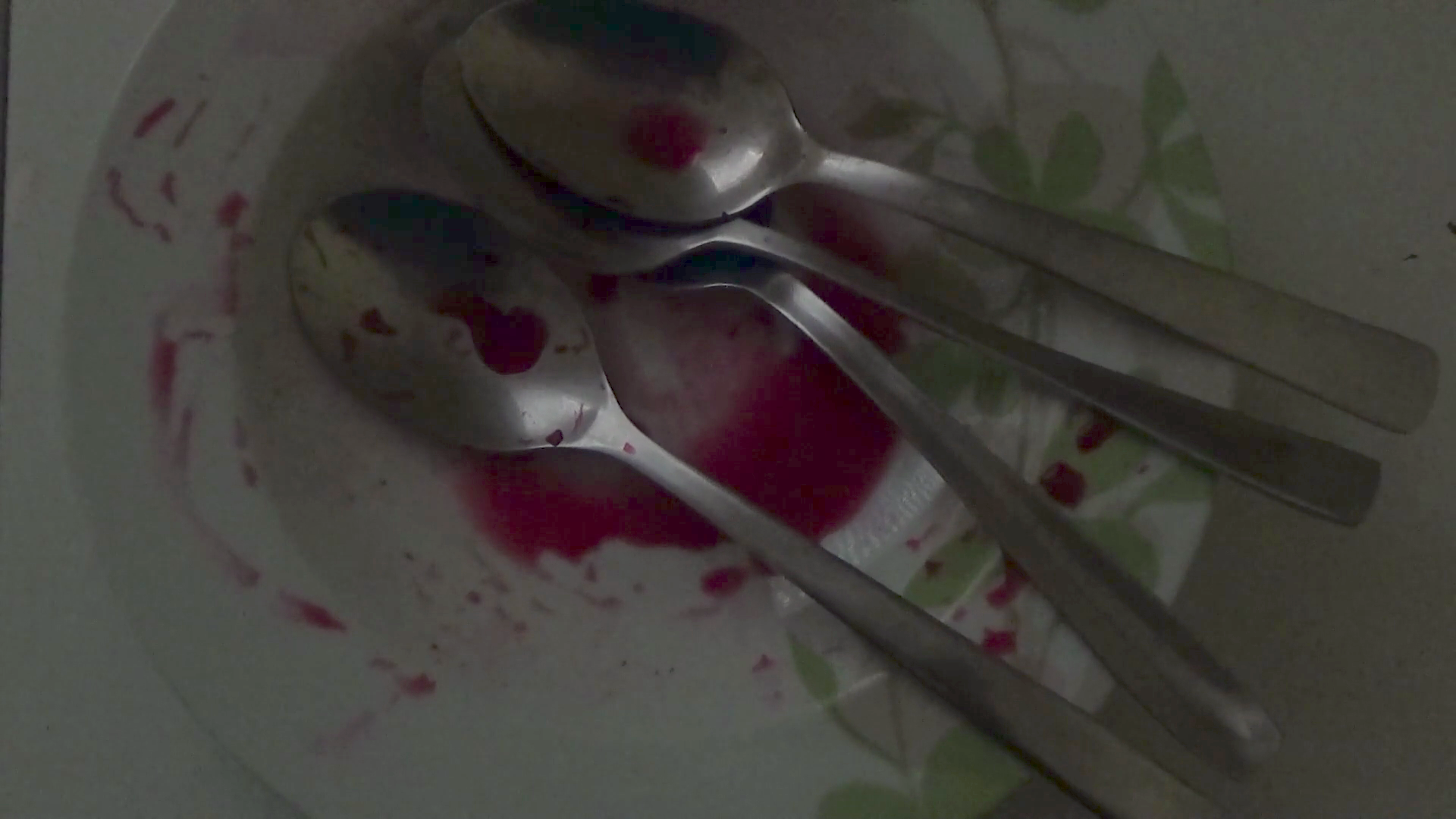 Beetroot soup is a Polish specialty that my dad's new girlfriend is bringing to our Christmas lunch. But beetroot soup is also her – the odd one out in a traditional setting. I record the lunch and everything that leads to it, where commenting recipes and spices presents an escape from all possible questions except for my grandmothers "Are you full?"
---
Sgt Reckless
Paula Tončić, documentary,  documentary, Croatia, 4'43",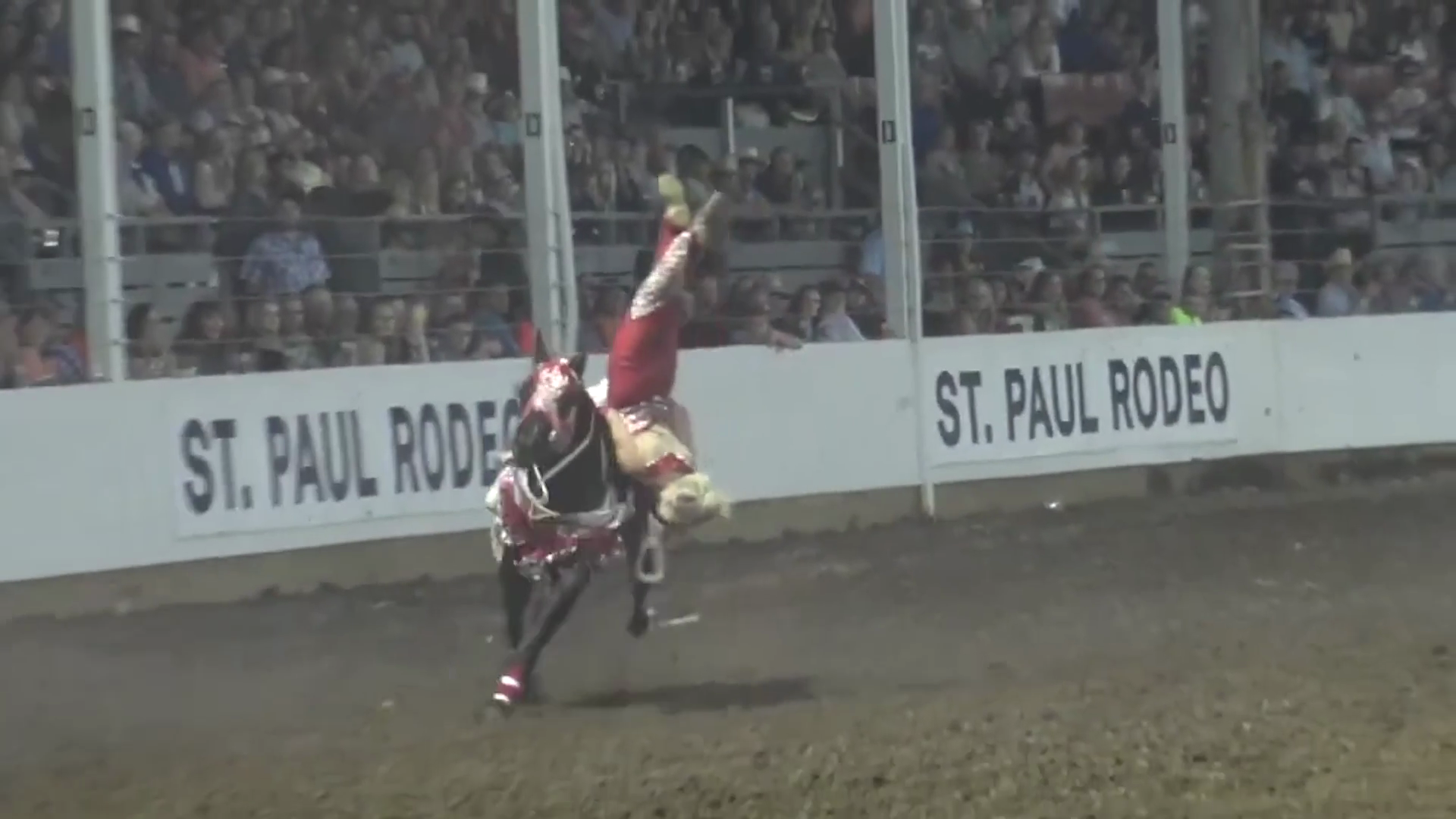 How to approach raising a horse if we want to train it in a pure liberty way.
---
Letters to Nicholas
Dunja Ivezić, documentary, Croatia, 8'13",
It's the spring of 2020 and Nicholas is going for mandatory military service. Letters to Nicholas is a documentary-experimental film consisting of photographs and fragments of voice messages that the author sends to her best friend in his absence.
---
Dragi dida za tebe od Mie pismo 
Mia Martinović, Documentary, 9'42"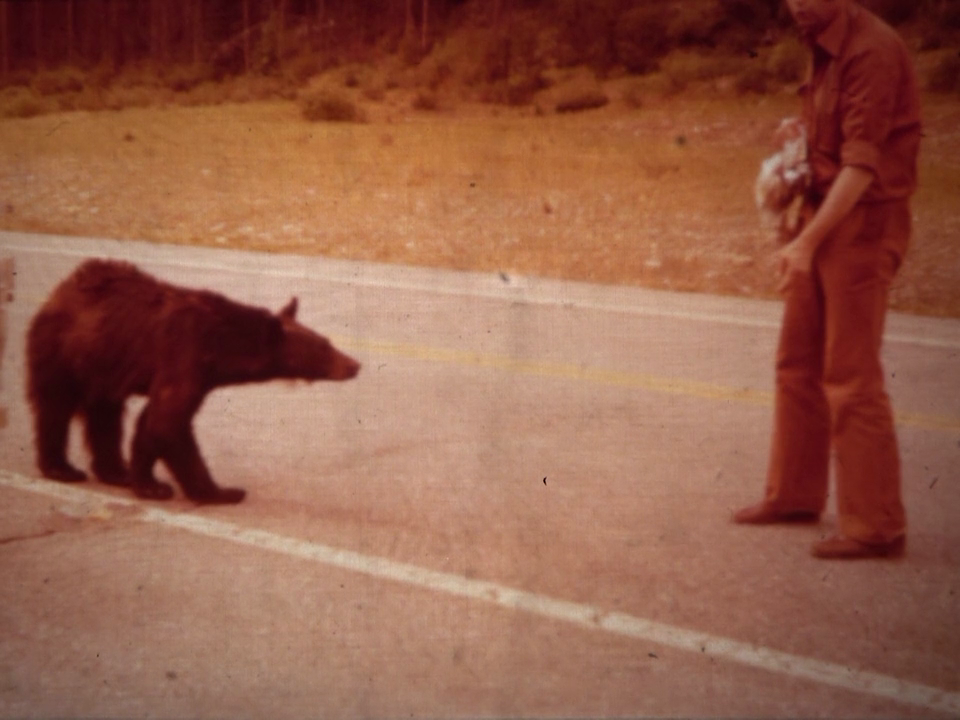 I found our photos, your slides and my drawings in the boxes. I wonder, what we never talked about. And I ask you, what happened on May 2nd, 1995.
---
CANTINA TRASH,
Tomaž Pavkovič, documentary, Slovenia, 20′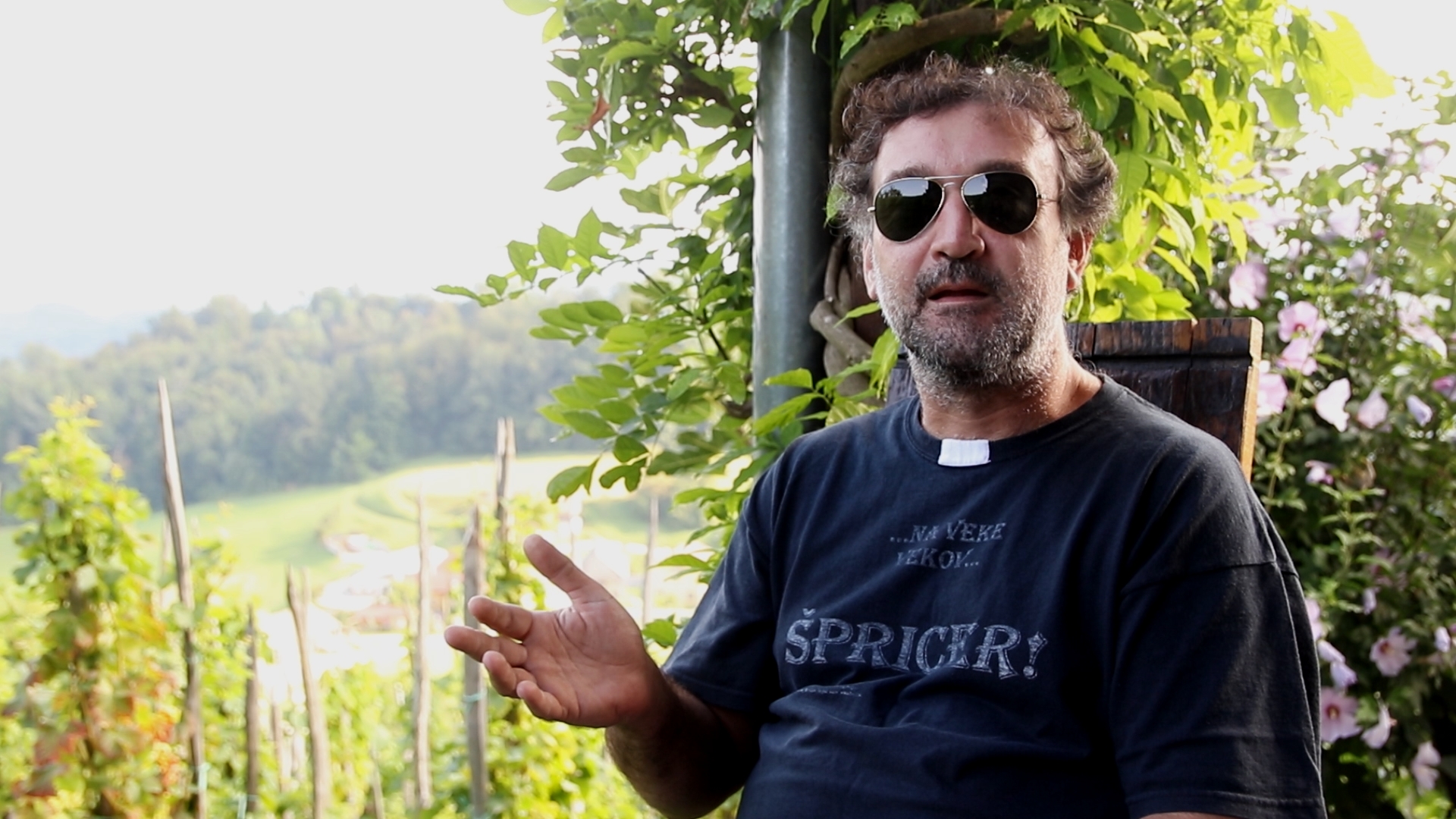 Little town in Slovenia. Boys in middle age started a band because they wanted to go up on stage at least once in their life. Today, after many years of existence, it's rather perseverance and love for music than precision in playing that make them stand out. Let's see what keeps them going and if they managed to fulfil their dream and play on stage.